Content drives business success and it also drives customer satisfaction in the digital world we live in today. Behind every successful marketing campaign there is well-designed interactive content and behind every successful brand, there is awesome content marketing. That's why content is king and will remain that way for a very long time. However, not just any content can be labeled as king. Only relevant, informative, and top-quality content can be praised in the marketing world.
Nevertheless, creating such content is quite demanding and also quite difficult because it has to truly capture the hearts and minds of your target audience, and keep them engaged. So how exactly does someone create content that will offer value to the audience and make them happy? Well, you mix your creativity and imagination with the data you collect by researching your audience, and you put a lot of hard work into it.
Here is a list of free tools that will help you with your content creation.
Make videos with Biteable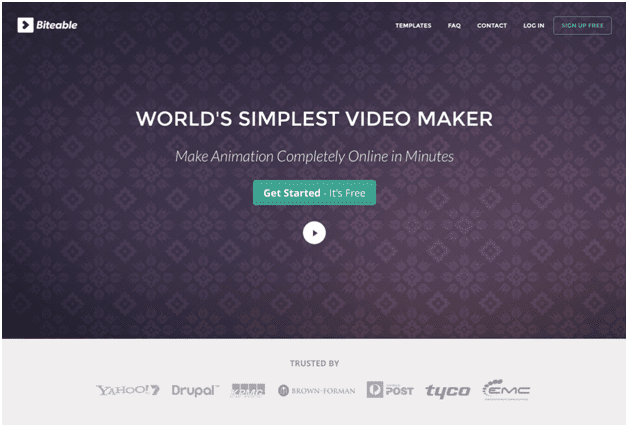 The power of video has taken over the marketing world. Consumers all over the world are responding well to visual content, especially videos that are included in content they receive. As a matter of fact, including a video on your landing page can boost your conversion rate by 80%, while adding videos to your email campaign increases your click-through rate by 200-300%. That being said, including the video format in your content creation has become essential.
Bitable is a free tool that can help you create unique videos and design them however you wish. You can leverage the videos you've made to boost your social media marketing campaign, engage with your audience and even increase your sales. After all, 90% of consumers state that description videos about products help them make their purchasing decisions.
Use Meme Generator for memes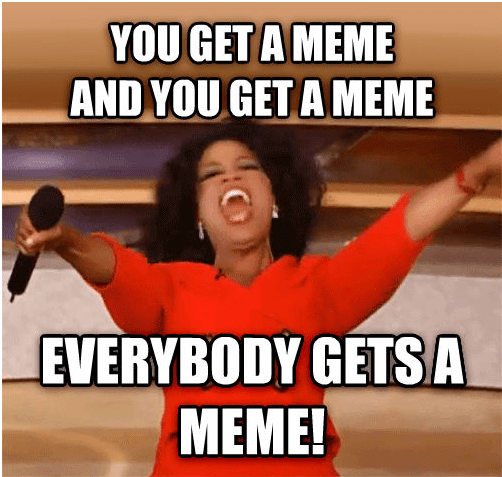 Every now and then your content will need a bit of humor to brighten everything up. Nowadays, memes are a popular way of telling jokes and having fun with content. Using memes to show off your sense of humor is a great way to engage with your audience, especially if your audience consists of millennials.
In addition, around 50% of European and North American audience welcomes humorous content. So, if you have a knack for telling jokes, try creating your own memes using the Meme Generator and give your audience something to laugh about.
Burst for free images
Images are crucial when creating your content. The main reason is that people process visual information 60,000 times faster than just simple written text. Furthermore, adding visuals, such as images to your content can increase audience engagement by 37%.
However, the main issues with using online images are copyright laws and stock images that aren't cheap. Burst offers images that are under Creative Commons Zero (CC0) license, which allows you to post, edit, and publish free images as you see fit, without having to worry about copyright infringement.
Use GIFs with GIPHY
GIFs are awesome, plain and simple, and they are a good piece of interactive visual that can be a great addition to your content creation. You can use GIPHY to create your own GIFs from your own videos or use videos you find online. GIFs can really add value to your content and make it a bit livelier, so don't hesitate to use them whenever you see fit.
Also, using GIFs to respond to comments is always entertaining and your audience will undoubtedly appreciate it. You can also use GIFs in your posts as moving images can sometimes be more engaging than static ones.
Make quotes with Canva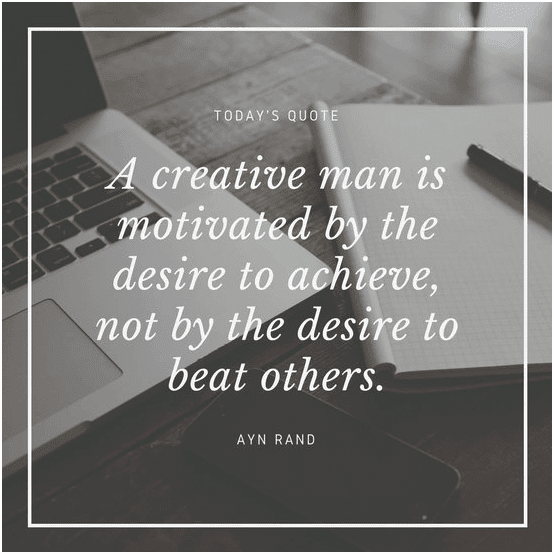 Every great piece of content deserves a great layout to complement it. Canva is a free tool that allows you to design presentations, add quotes to your images, and create graphics for social media posts. Moreover, this platform allows you to resize your images so that they can fit to the respective social networks that have their own image size requirements such as Facebook, Twitter, or Instagram.
It's important to remember that people are visual beings and no matter how good your post is, it may go unnoticed if there isn't a bit of visual in it that will capture your audience's interest.  You can also customize fonts, filters, and shapes, and design your content's layout according to your brand's identity.
Spice up conversations with Fake iPhone Text Generator
Another humorous tool that can bring creativity to your content is fake iPhone text generator. People enjoy creative ways of having a conversation and fake texts are a really good way to make things more interesting. You can use your imagination to announce events and promotions or simply engage with your audience using this funny text generator.
Make quizzes with Qzzr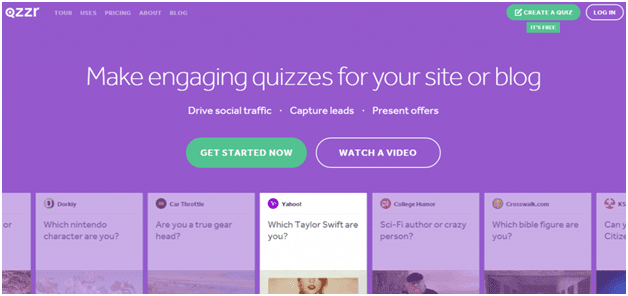 Engaging with your audience on social media demands all sorts of creative ideas. Quizzes are one of those ideas that make people engaged, especially if the quiz is about something that really interests your followers.
You can promote contests by using quizzes and reward those who have the best score. Qzzr helps you create and design your own quizzes that will capture the attention of your followers and keep them engaged. Quizzes are also an interesting piece of interactive content that has great odds of going viral. Just make sure your audience likes this type of content before you present it to them.
Playbuzz for storytelling
Sometimes a good content requires a good story behind it to really get your audience hooked. In fact, storytelling is one of the essential techniques in content marketing because it breathes life into your content and helps your audience become more engaged when viewing it. Playbuzz is a platform that offers a wide variety of free interactive content tools that will help you shape your storytelling.
It also allows you to create a Buzzfeed type of content that will resonate with your target audience. Moreover, it has a built-in analytics tool that gives you an opportunity to measure the effectiveness of your content and its performance. That way, you'll know if your storytelling is hitting the spot or whether you have to step up your game.
Organize with Evernote
Writing and creating awesome content can get quite overwhelming sometimes. For instance, you can come up with a great storyline for your next content piece and forget it by the time you actually sit down to create it.
Evernote is a free tool that allows you to stay organized and helps you store your ideas. You can write down notes and use them later on when you actually need them. Also, you can even store sound recordings for later use if it helps when you're brainstorming. Nevertheless, it is a great tool to have especially if you have a busy schedule and you usually face a clutter of information.
Do proper research with Google Drive Research Tool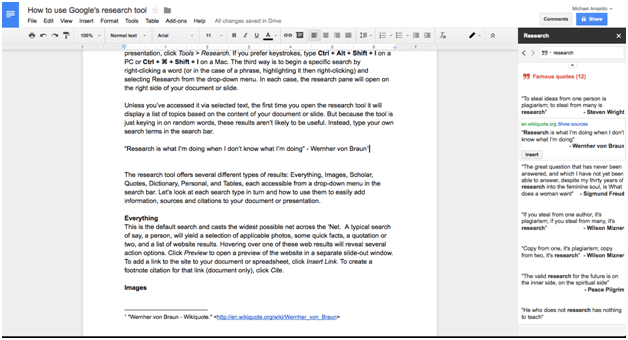 image source: https://www.pcworld.com/article/2875953/google-apps/how-google-docs-research-tool-helps-you-find-manage-and-cite-data-easily.html
In order for your content to be informative, relevant, and have real value you need to do proper research before you start posting it. Moreover, without research you're releasing content without knowing the outcome which, in return, may hurt your reputation if you mess up.
The research tool is located in your Google Docs which you can access from your Google Drive.It allows you to gather all the necessary information from other sources without having to leave your document. This will save you a lot of time and effort when creating a truly amazing content.
Content creation is easier said than done. In fact, 1.5 billion units of individual content get published each day, and if you want your own to stand out in such a crowd, it has to be more than amazing. However, there are many tools out there that can help you create unique content and the secret recipe for a unique content is your own creativity and innovation.