. This year is the best time for those who are doing wholesale to adopt new technology into their businesses and take advantage of many innovative marketing trends.
Traditional ways of B2B are no longer fitting with customer's demands. Today's customers no longer use yellow pages, listen to the radio, or look at billboards. Instead, they contstantly stick to their smartphones and laptops, reading, searching and browsing for everything they are curious to know.
If you're not adapting quickly, you're falling behind your competition every year and if you're not careful, your competitive edge will be gone soon.
We all know that digital business is all about managing data and communicating numbers. You want to distribute your products to as many customers as you can so you need to digitize your operation business so that you can leverage customers' data and behaviors to deliver an extraordinary marketing experience.
If adopted correctly, using technology for marketing can boost your businesses productivity immensely, while simultaneously saving you money and resources.
We are now heading into the second half of the 'digital decade' in 2018, meaning all the marketing trends for B2Bs will also be taking place online and based on statistics from the B2B system.
Here are the three technologies that every B2B business should have innovated by the end of 2018:
1. Marketing Automation
Marketing automation has been considered an incredibly powerful way to engage B2B customers. However, it is normally expensive and challenging to manage and execute.
By automating your marketing system, you can free up your time while simultaneously delivering a better quality and seamless marketing experience for your customers.
If your business hasn't been equipped with technology (such as a B2B system for distributor, online website, third-party integration) and data, there are still many useful CRM providers like Salesforce, Hubspot which can store your data and help you deliver a successful marketing experience.
But as a B2B model operates in a complicated way and has a lot of complex functions and features, not to mention tons of data and resources to handle, separating your B2B system and marketing automation will double your tasks and slow down the whole business.
By using B2B solutions like Retalo for B2B distributors, you should be able to automate your entire business operation. By doing that, you can control the resources and numbers that are crucial for a marketing plan.
There's benefit after benefit to using marketing automation. In fact, B2B marketers who are using automation have seen revenue growth as high as 60%, according to eMarketer's Email Marketing Benchmarks report.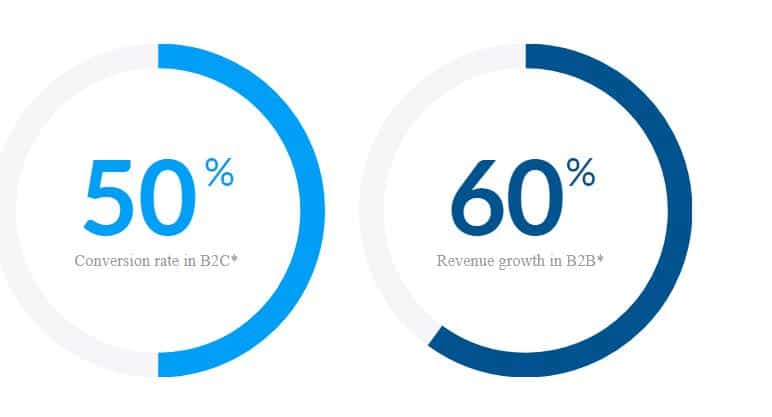 Using marketing automation efficiently will remove some of the manual effort and time from marketing, freeing your resources to concentrate on devising the kinds of campaigns that will increase revenue and the success of your brand.
2. Content Marketing
Content marketing has been a popular technique to nurture and acquire leads in the B2B industry for many years. The top reasons for doing so are to generate higher-quality leads as the B2B customer journey becomes longer. Therefore, content is highly effective for B2B marketers to educate potential customers about best practices for their industry.
With dynamic content, marketers can choose what content displays to prospects with different interests.
For example: if a prospect from the automotive industry visits your site, they might see a case study featuring a company from the same industry. 74% of B2Bs report that dynamic content, or predictive intelligence helps their company create a path to lead customers through the sales cycle.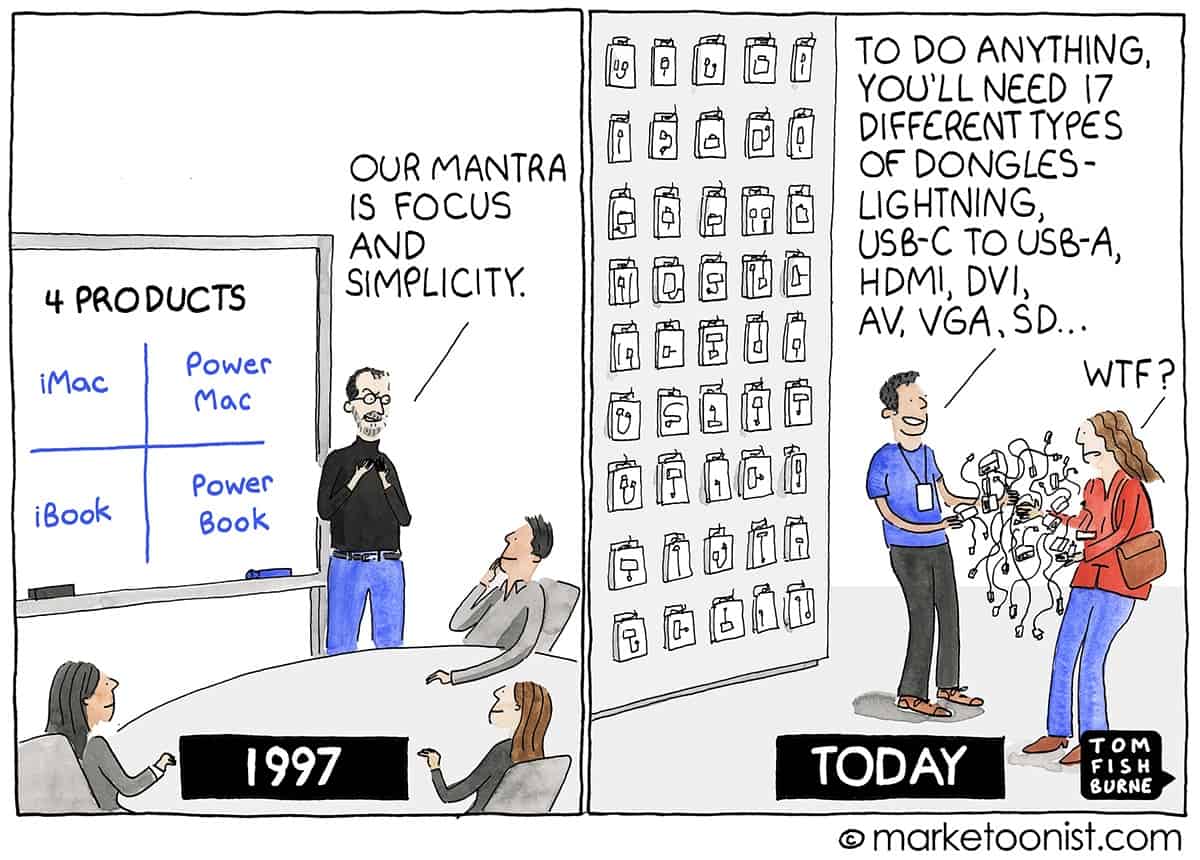 However, B2B content marketers will need to do research on different stages of the customer lifecycle to produce high-quality content that converts to leads. Also, it's essential to have a content framework based on what you research to develop an effective content marketing plan.
According to the Content Marketing Institute's 2017 benchmarks, nearly 90% of B2B marketers use content marketing as a key component of their online marketing strategy but only 37 percent of them have a documented content strategy.
This lack of strategy is the primary reason why content initiatives fail. To make your content initiative effective, aside from having a documented content strategy, it is vital to measure content marketing ROI as well.
Set the goals you want to achieve through content marketing and measure them through KPIs. Although content marketing is cheaper, it's certainly not free. To measure ROI, you need to calculate the cost of content production and editing. You'll also need to measure various factors like traffic, brand awareness and customer engagement that you acquired through content marketing along with sales and revenue.
3. Content Personalization
In B2C, web content personalization is a well-established marketing tactic but B2B businesses are still slow to adopt it. That's quite surprising because personalization of emails is a common tactic across all industries.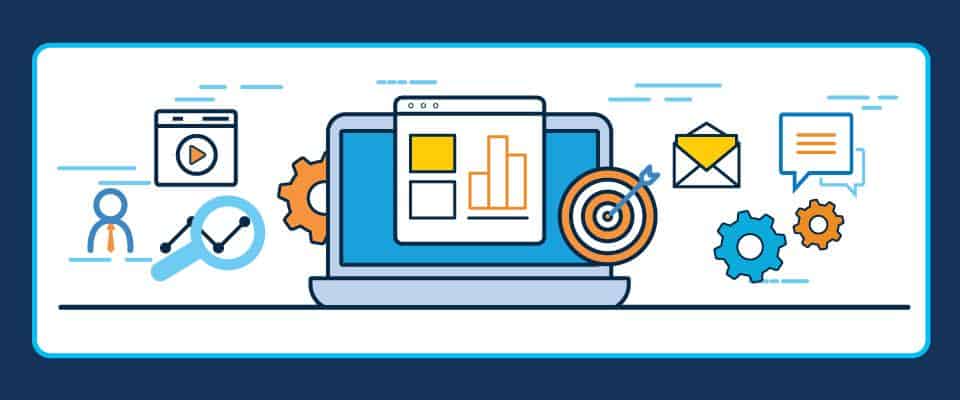 A study by Seismic and Demand Metric indicated that the reason why B2B businesses were not implementing personalization is because they lacked resources, technology and data. They also found that the effectiveness of content personalization strategy is resoundingly high for those who have adopted it.
By adopting technology for the B2B system first, you will have a database strong enough to store all your data and help you supercharge your account-based marketing initiatives. This provides personalized experience based on various customer demographics including company name, industry and other data.
It goes without saying that in order to make your content initiative enticing in 2018, you need to provide dynamic content on your website.
With technology on the rise, the possibilities for B2B businesses to engage with potential prospects are endless. If you haven't incorporated these new marketing trends in your strategic planning for 2018, now is the right time. By getting well-prepared beforehand and embracing changes early, you'll be the first to reap the benefits of new trends.