3 Things Your 2016 Content Strategy Needs
There are only 90 days left until 2016. Let that sink in for a moment—I'll wait.
It seems that each year passes faster than the last, and each day a new content marketing best practice, channel or technique pops up. How can we possibly keep pace?
Realistically, we can't. Not truly. There are just too many things to learn, because content marketers like to create content about content marketing. So there's a lot of content to read. And write.
That's why I've narrowed down the list to three areas of content marketing to focus on in planning your 2016 content strategy. Ready? Read on.
1. Interactive Content
The idea of "content shock" may be a bit dramatic, but the truth is there are myriad content pieces being created every second. This means yours better stand out. Additionally, readers and buyers are demanding that marketing be a two-way conversation rather than the broadcast nature of billboards and television commercials. How can you oblige? With interactive content.
Want proof interactive content works? Look no further than Buzzfeed Quizzes. From "What Type of Person Should You Marry Based on Your Food Preferences" to "What Type of Fall Sweater Are You?" (yes, these are real quizzes), quiz results are one of the most shared types of content on Facebook. Why?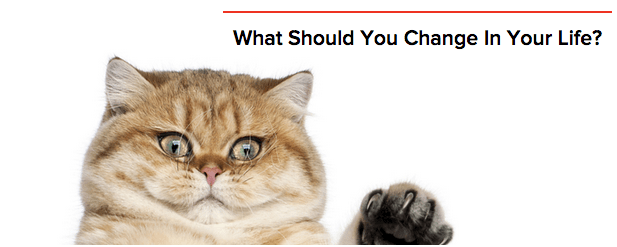 A few reasons include the use of attractive images of familiar things (food, celebrities, cats) and results that are nearly always positive. With an innate nature to share content that makes them look good, people post their results on their Facebook Timeline for everyone to see. The cycle then continues since friends and family click the update to see what their own results will be.
Over the next few months, try your hand at building quizzes, creating branching content where readers control the outcome or take your buyers on a journey that continues over multiple mediums. If you can, go big and invest in virtual reality or augmented reality for a real wow-factor. Your content will no doubt stand out in the crowd, and everyone will want to see how their story turns out.
2. Faster, Cleaner, Smaller Content

Nearly all aspects of technology get smaller as humans become more sophisticated. In fact, it's finally official that mobile search has surpassed desktop search. Our obsession with our mobile phones makes marketers' jobs a bit more difficult: content must attract buyers and work perfectly all on a five-inch screen.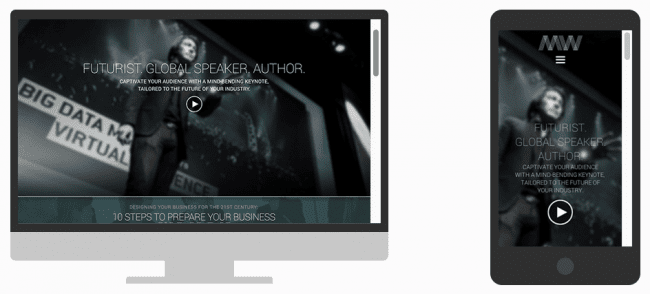 It isn't easy, and Jeff Bullas says it's about so much more than responsive design. You need to have a mobile-first mindset. The aim, he says, is to give mobile users the same optimum experience on mobile as when they visit proper desktop websites. He adds that businesses must give thought to all of the following:
mobile marketing strategy
mobile design
mobile search marketing and advertising
mobile e-commerce and mobile payment
mobile CRM (customer relationship management)
mobile coupons
the integration of mobile, local and social
Are you seeing the word "mobile" in your sleep yet? Good. If you've already been working on short, succinct content and responsive design websites, you are on your way. But to survive in 2016, you'll need to take your mobile marketing to a whole new level.
3. Personalization

When shopping inside a brick-and-mortar store, a sales representative can provide a personalized experience. They can offer their expertise, point out features that will mean the most to you and even provide recommendations based on your lifestyle. Now, consumers are demanding this personalized experience online, too. But delivering personalized content isn't as easy as hiring a sales rep.
However, there are numerous personalization trends helping marketers do just that. Your challenge for the remainder of 2015 is to fully understand them and determine which will make the biggest impact on your content marketing distribution and business goals.
Will it be programmatic marketing, which uses software and technology to automate and optimize the buying and placement of ads in real time? Or perhaps it will be, more specifically, retargeting—a type of programmatic marketing that uses cookie-based technology to follow buyers as they move from resource to resource? Other trends include proximity marketing (otherwise known as hyper geo tracking) and small screen or wearable marketing.
But don't overlook efficient and impactful options like dynamic website content and personalized email (with proper segmentation strategy) for distribution. In fact, behaviorally triggered emails have a 152 percent higher open rate compared to traditional emails.
Here's a great welcome email I received after signing up for a new service. Note the personalized subject line, too.
There are so many exciting things you could learn about content marketing before 2016—things like distribution channels (old and new alike), technology platforms designed for content marketing, new content formats like gifographics, and overall strategy updates. But if you can master the creation of quality content that stands out from the rest, operates seamlessly on mobile and offers a personalized experience, you will not just survive 2016; you'll thrive.