Thanks to the digital age, social media has brought the world closer together. Businesses can now access remote markets situated in various parts of the world. It has unlocked newer ways for companies to transact and market themselves. Social media has leveled the playing field since social media marketing isn't as expensive as, for example, an infomercial broadcasted worldwide. Smaller businesses now have a real chance of making it big via social media.
Marketing videos on social media channels play an important role in helping your business get noticed. But with great accessibility comes great competition. Due to the sheer number of companies vying to grab a potential customer's attention, your online marketing strategy needs to have an edge to stand out. However, with the average attention span now just 8 seconds, it's become increasingly difficult to successfully market your products.
Social media news feeds are prime real estate that shines a spotlight on companies like yours – and you have 8 seconds to impress. Every social media user who comes across your video is a potential customer. So, you need to use these precious 8 seconds to hook your viewer. Optimizing your videos for social media news feeds is the only way you can swing this potential customer to your side. Here are 3 successful ways you can optimize your marketing videos for almost every social media news feed.
The first impression is the best impression
The brain takes some time to process visuals so the first impression is actually the first 3 seconds. Obviously, anyone who is active on social media comes across multiple videos every half an hour. After a while, they'd probably get a bit jaded to the constant barrage of videos. For better or worse, this is your ideal target audience – people who use social media every day.
Such people have a higher likelihood of coming across your videos, engaging with your social media content, and turning into potential customers. Someone impatiently scrolling through their social media news feed takes just 3 seconds to decide if they want to view a particular video or not. So, you need to carefully craft the first 3 seconds of all your social media videos to make it captivating.
But that doesn't mean the rest of your video can be boring. Remember that your ideal viewer is impatient and can immediately recognize lazy work. If they don't find your video entertaining, they will move on. Before finalizing the script for your next video, ask yourself: why should a viewer waste their precious seconds on my marketing video? If you answer this question satisfactorily, your video will probably be a success.
The key is to keep your videos short and succinct. Unless absolutely necessary, keep it under 15 – 20 seconds at the most. Anything more and your restless audience would move on. Also, create your marketing videos in unique ways that get your message across by the first 10 – 12 seconds.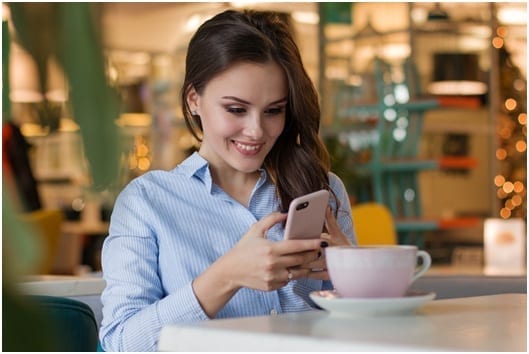 Streamline and simplify what you want to convey
We've all been there – you want to convey something complex but you need to simplify it. In such situations, videos are the right way to go. Even if you want to explain a complicated idea, break it down into parts. Segmented videos keep your audience interested in your content and make them regularly come back to your videos.
Since emotions play a huge role in marketing, recreating or explaining real-life scenarios can strike a nerve with your audience. Opt for unique video varieties like an explainer video, whiteboard animation, or a 3D character skit to explain real-life situations.You will probably receive better metrics in well-made videos with emotions than bland videos that just have a person talking for a long time. Keep your message short. If necessary, create a series of videos to get your complex message across.
Create interesting, consistent, and memorable content
On an average, companies post up to 18 – 20 videos per month. That's around 4 – 5 videos per week! This number increases if your business area is based or built on the idea of a community like crowdfunded apps, small-scale event organization or after-school programs. While many startups have an internal media team, they still fail to produce enough quality videos to drum up support.
You need to maintain a regular posting schedule to keep your viewers coming back for more. Consistency increases reliability – your followers should be able to trust your company to get their next video on time. If you post at random times, they won't know when to tune in to watch your videos and you lose engagement.
However, posting regularly shouldn't stifle your efforts to create high-quality content. Especially for smaller businesses who are just growing their online presence, coming up with creative content ideas is essential. You run the risk of losing your existing followers if your content becomes stale. Always scout for inspiration and focus on types of content that will captivate your audience.
A large number of successful marketing videos hit the trifecta of stunning visuals, dramatic music, and a compelling narrative. Come up with fresh content by staying alert to current trends. Ride on the current viral trend by posting your company's stand or opinion to get increased views.You can also add newer perspectives to old ideas. Revive old trends or play on the classics in unique ways to impress your followers.
No matter how much you optimize your videos, no one is going to be impressed if they don't look professional. In fact, it can possibly work against your company's public image. If you aren't able to consistently produce quality videos, hire a professional video production company to do it for you. Companies specializing in video production often use advanced analytics to optimize your marketing videos for you. Based on your marketing campaign, they can even advise you on the kind of videos your company needs. By outsourcing it, you ensure that your videos will attract your target demographic and help you build a loyal fan base.