4 Actionable Tips to Grow Your Content Marketing Firm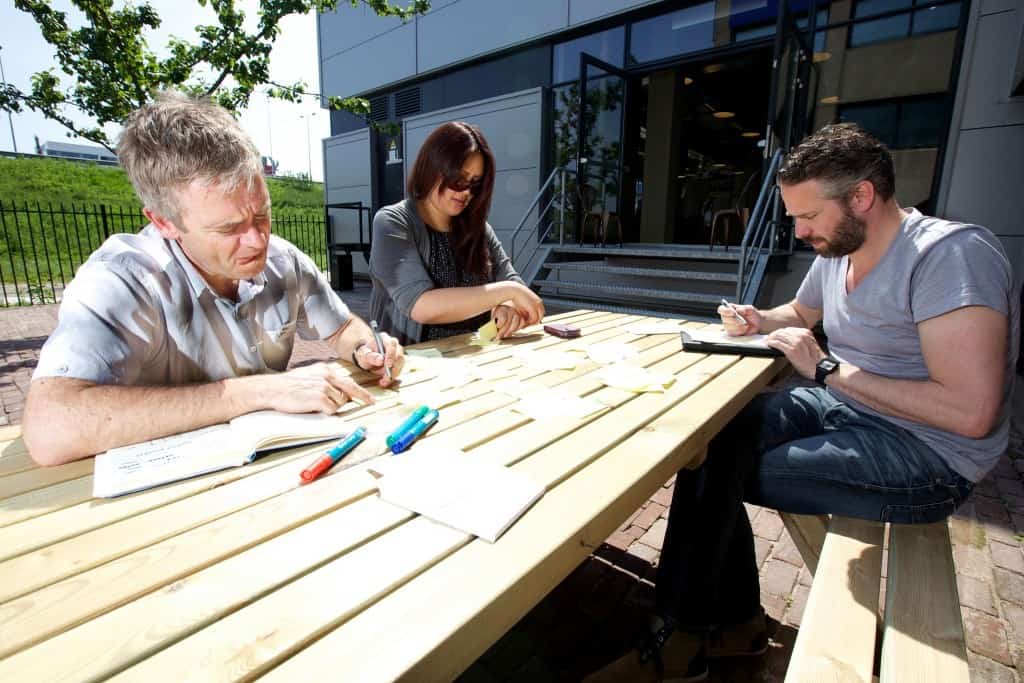 As more businesses around the world begin to grasp the significance of quality content, the industry continues to grow at a swift pace. For a content marketer—regardless of their size—the question will always be, "How can I continue to scale my firm for increased profitability?" While the answer to that question may not be simple, there are some actionable steps you can take to grow your content marketing firm.
1. Focus On Your Own Content Marketing
It all starts with you. While you're in the business of offering content marketing services to your clients, you can't forget about marketing your own brand. It goes back to the mantra of "practice what you preach." If you're going to tell your clients that they need to invest in content marketing to increase visibility and reach, you need to as well.
Arguably the best way for a writer to attract potential clients is to really focus on guest blogging. The more places you can publish your work and attach your name, the more leads you'll get. In that same breath, the bolder you are, the better results you'll see. As HubSpot co-founder Brian Halligan says, "What separates good content from great content is a willingness to take risks and push the envelope."
It can be a little tiresome to start writing your own content after spending your week creating campaigns for other people, but it's necessary.
2. Make Networking a Priority
The second actionable tip for growing your content marketing firm involves networking. And while there's nothing wrong with online networking via LinkedIn, I'm talking about classic offline networking.
Internet marketers often work under the assumption that they have to stick to the internet when it comes to networking, but nothing could be further than the truth. Getting out and attending conferences, grabbing coffee with leads, and spending time at trade shows is so important. Building strong offline connections reinforces your online business.
One really good piece of advice is to attend marketing tradeshows. There are so many content marketing services around that most marketing companies simply outsource their work to the first reputable one they come across. By setting up a booth, you can directly position yourself in front of your target market. It's something very few content marketers do, meaning it can be a real point of differentiation for your business.
"Nothing says 'professional' quite like having a strong presence at an important industry event," says Will Godfrey of The Godfrey Group, a leader in turnkey display projects. "Something as simple as a branded kiosk or information display table can really enhance your networking efforts."
3. Enhance Your Soft Skills
It doesn't matter what industry you're in, soft skills are extremely important. In terms of content marketing, the most successful marketers are the ones who are able to hone their soft skills in business settings.
You could argue that the most important soft skills are communication skills. Responsiveness is a big thing for content marketers, and your ability to interact with clients quickly and clearly will go a long way in enabling you to build a reputable brand that's known for more than just pumping out quality content.
4. Leverage Past & Current Clients
Going out on a limb and cold calling potential clients is both time consuming and low returning. You could cold call all day and come up with zero leads. That's why word of mouth is huge in the content marketing industry. Any time you work with a client, you should find a way to leverage their network to find more work.
Referrals are a tremendous asset and shouldn't be overlooked in your client acquisition strategy. It's a good idea to regularly contact past clients. Not only does this strengthen your relationship with them, but it gives you a chance to let them know that you're always looking to add new clients to your portfolio. Business owners tend to flock together and a simple email to a past client could put you in touch with a handful of leads.
There's a tremendous amount of growth occurring in the content marketing industry and it's pertinent that you maximize your resources and focus on steadily scaling your business. In this industry, you're falling behind if you're not growing. Keep these four tips in mind and you'll have a solid foundation to work from.
[xyz-ihs snippet="Hubspot-CTA-Leaderboard"]