We love Instagram, don't we?
There's something about those gorgeous images and videos that make us want to keep on scrolling through our feed for hours.
A guilty pleasure, for sure. But, guess how many of us suffer from it? More than a billion people every month!
No wonder why Instagram has evolved way beyond a photo-sharing app to one that actually helps businesses make money.
This begs the question: What does it take to succeed in Instagram marketing?
In this post, we'll take a look at some winning Instagram marketing strategies that leading brands have leveraged. So, let's get started.
1. Provide Value to Your Audience
I can't stress this one enough. No matter how great your products are, you'll fail to attract and engage your audience successfully unless you provide value through your content.
You need to give them a reason to follow and engage with you on social media, right? Or else your Instagram account will merely be limited to a channel for unhappy customers to share their frustrations on.
In a video that they uploaded to Instagram, IKEA showcases "before" and "after" looks of a home that their team has worked on. Such content helps to clearly communicate the value that a business can provide to their customers.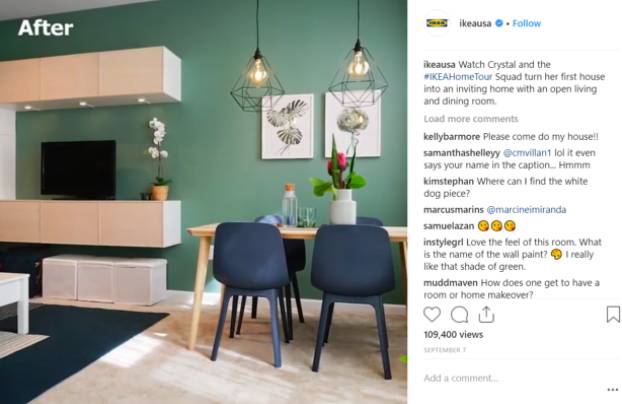 A closer look at some of the comments will give you an idea of how much people have loved it. In fact, they're even interested in trying out some of the products that have been showcased in the video. That's what effective Instagram marketing looks like.
2. Show, Don't Sell
There's a reason why social media marketing is on the rise. It's because people hate ads that make them feel like they're being sold to.
In fact, 26% of consumers block ads on desktops and 15% of consumers block ads on mobile devices. In such a scenario, the only way to connect with audiences effectively is by not being overly promotional.
Of course, we understand that selling is your ultimate objective. However, you don't need to blatantly let your audience know that, do you?
Here's a brilliant example of how Walmart showcases their new products without going overboard with the promotion. The way they describe these muffins makes me want to buy them right away.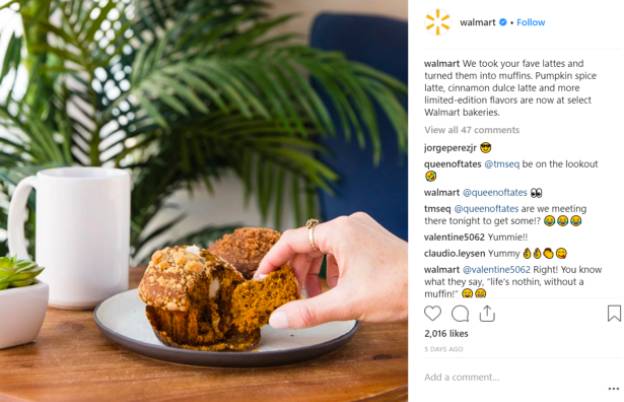 3. Work with Influencers
There's no denying it. Influencer marketing is way more effective than traditional marketing strategies. A study found that influencer marketing can generate 11X as much ROI as that generated by traditional methods.
But it's not just marketers who find influencer marketing to be effective.
So, if you still haven't leveraged the power of influencers in your Instagram marketing, you're missing out on some serious opportunities. However, make sure to collaborate with influencers from your niche or it might end up doing you more harm than good.
Watchmaker Daniel Wellington has collaborated with countless influencers to help promote their brand. In less than 5 years, they've grown from a startup to one of the biggest brands through influencer marketing.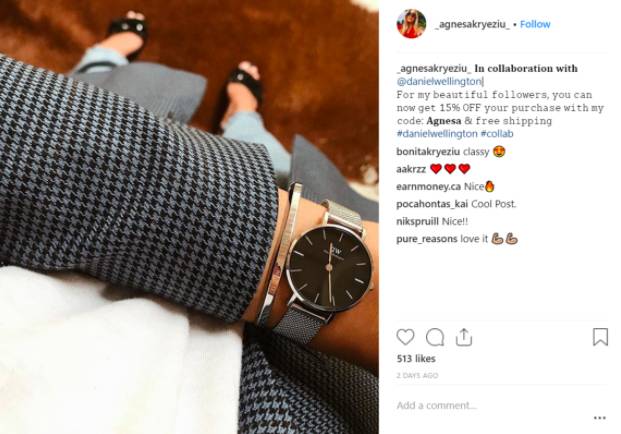 4. Involve Your Audience
If you're looking to increase your brand awareness through Instagram, there's probably no better way to do it than to involve your audience.
Come up with a branded hashtag and encourage your customers to share their photos or videos of using your products with the hashtag.
The key here is to make this as interesting and fun as possible. You need to provide some sort of incentive so that they're eager to share their photos.
You can run contests to select the best photos and offer them a lucrative prize. Or you can even offer to repost their photos on your Instagram as REVOLVE does.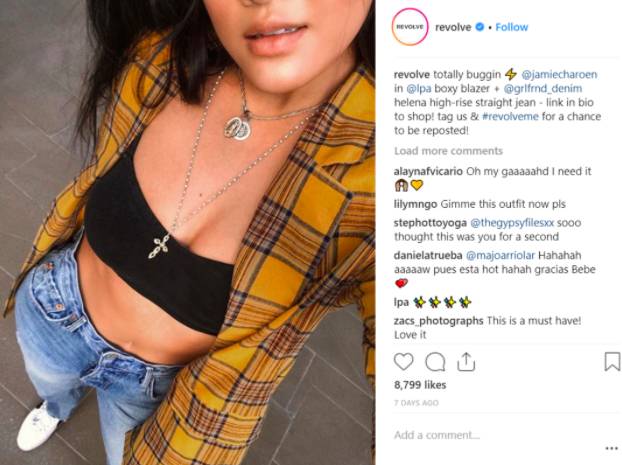 Ready to Rock Instagram Marketing?
There you have it. Those are some of the most effective strategies that you can use to win at Instagram marketing.
Focus on creating great content and don't forget to engage with your audience. Making them a part of your journey can help you build lasting relationships, which is the key to sustainable business growth.