5 Great Analytical Tools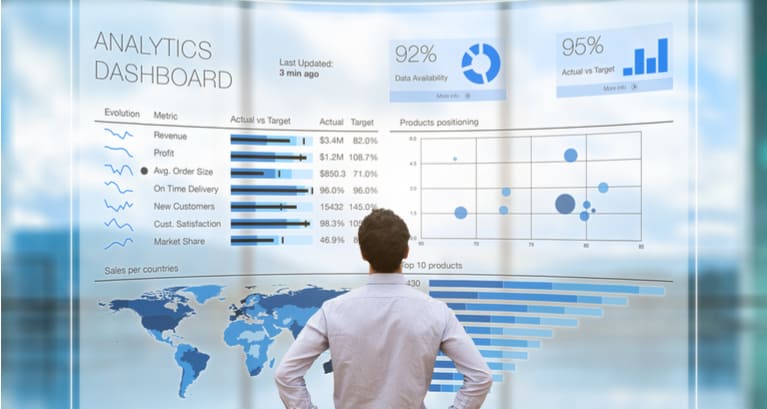 If you want to grow your company this year, then you need the right data. And the analytical tools that you use affect what kind of data you have and what you can do with it. So take stock in the tools below and make sure you're using at least a few of these analytical tools in your company:
Business Intelligence
BI reporting tools are crucial to your success. Business intelligence is all about looking at numbers and seeing where you can go from here. But it also involves collecting that data and presenting it in a way that makes sense to other people. BI tools that let you create reports can cut down on wasted expenses and deliver more value to your management team.
For instance, say you have a few key KPI's that you want to track. If you don't measure them with tools, you can't ever manage them. Make sure anything that is important to you in your business is being tracked in the right ways.
CRM
Customers are the lifeblood of your business. Without customers, you can't survive. So it's important to have the best tools for managing your relationship with them. This is where CRMs come in.
Top companies use CRMs because they bring them a number of benefits. First of all, it is a great system of organization. It makes it easy to see who your customers are. This makes it faster to take action on them. You can see where they are in the sales process and who has issues that need to be solved. Instead of your sales team calling or emailing back and forth with the customer service team, it can all be done online from one app. This gives you leverage and more time to focus on higher level actions.
Marketing Suites
If you aren't using some kind of marketing suite, you're missing out on a lot of data and analytics. Knowing what your visitor count, conversion rate, and bounce rate are can add a lot of profit to your bottom line. You can even see when the best time to send out emails for sales pitches or social media posts for promotions are.
Graphing
Raw information is difficult for anyone to get insights from. If you have data scientists, they need to be able to present information that is clear for management to understand. That way, management can make higher level decisions on the outcomes they want to have. If you're stuck looking at numbers and matrices all day, it's tough to come out with a conclusion that can move the business forward. Graphing eliminates this by making it easy to pick the data points that are needed for analyzing KPIs and eliminating underperforming business processes.
80/20 Approach
One of the greatest analytical tools you can use is actually a process. The 80/20 approach is a lifestyle, a way of looking at things. In essence, it means that about 20% of your efforts, customers, time, etc. are getting you 80% of your results.
For instance, if you have 100 customers, then 20 of them are likely bringing you the bulk of your revenue. That means that other 80% are only producing 20% of your sales! To combat this in an analytical way, identify what the common traits of these ideal customers are that are more rare and also more profitable. That way, you can truly get more profits in the door without sacrificing anything. It's all in the way you look at the data and act on it.
When it comes to business, the person who can afford to analyze the most will win. You don't want to get stuck in a system where your overanalyze everything, but you need to have the right insights to move your company forward. Without this, you risk falling behind. Use the tools above and position your company in the best light.