The adage 'A picture is worth a thousand words' is very true when it comes to blogging. Studies have shown that a blog post with images generates more engagement than those containing text only. Therefore, you should also know how to use images effectively.
Using images in your blog posts help to:
Grab the visitor's attention even before they begin reading the text
Break up blocks of text in your post
Emphasize a statement, opinion or argument
Make it easy for readers to remember your post
Follow these guidelines for using images in blog posts:
Use Photos of People
It has been proven that people have a natural tendency to gaze at faces. Therefore, one of the best ways of grabbing and retaining the attention of your readers is by using photos of people rather than objects. You can even use images of faces to focus people's attention in a particular direction. For example, a study showed that 84% more people looked at the shampoo bottle below when the model's gaze was directed towards it, than when she was looking at the camera.
Place Your Images Properly
The positioning of images in your blog posts is very important. You cannot just place an image wherever you feel like. The first thing you need to do is have one powerful image appearing above the fold. This allows you to engage visitors even before they scroll. Make sure all your images are aligned to the right or center. Aligning images on the left breaks your flow of text and makes it difficult for readers to follow along. A good example is the shopify.com blog where the first image appears right below the headline in the post below.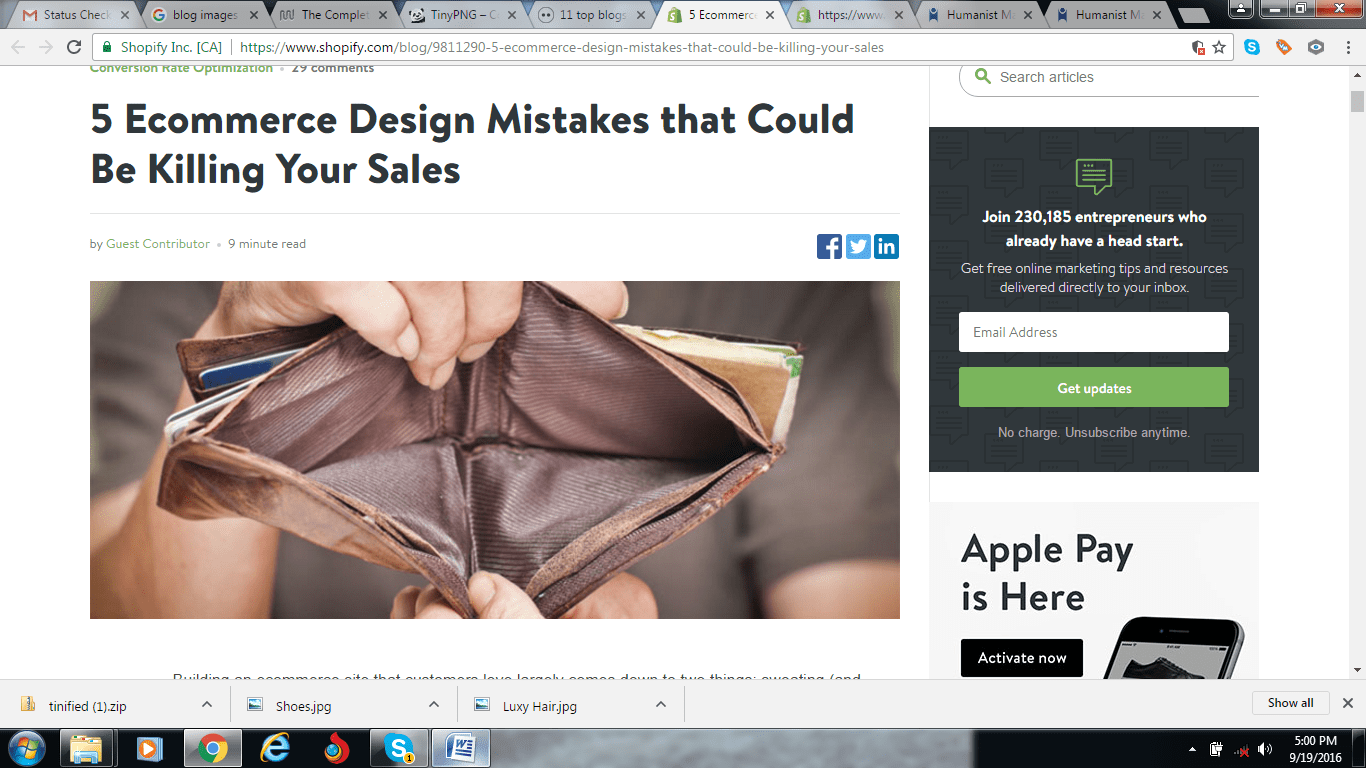 Optimize the Images
When it comes to image optimization, first rename your images prior to uploading. Instead of having a meaningless filename, use keywords related to your business or product. For example, it would be appropriate to name the image below 2016-Mercedes-AMG-GT-S.jpg instead of IMG_20160423_172723.jpg. This will make it easier for people searching online to find your page.
Don't forget to add a keyword-rich description in the ALT tag of your image. It would also be advisable to add captions to your images. This will give readers an idea of what the image is all about.
Add Appropriate Links
Since many readers have a habit of clicking on images, it is very important to ensure that all the images in your blog posts are properly linked. If you are promoting a business or product, make sure the image is linked to your business website or product pages. This will attract more traffic to your pages, and thus could also result in more sales.
Resize Images Before Uploading
The loading speed of your blog will be affected by the size of your images. The larger your images, the longer it will take for pages to load.  Therefore, be sure to resize all your images appropriately before uploading. There are numerous image resizing tools that you can download from the internet at no cost. A good example is tinypng.com that allows you to resize your images through a simple drag-and-drop process.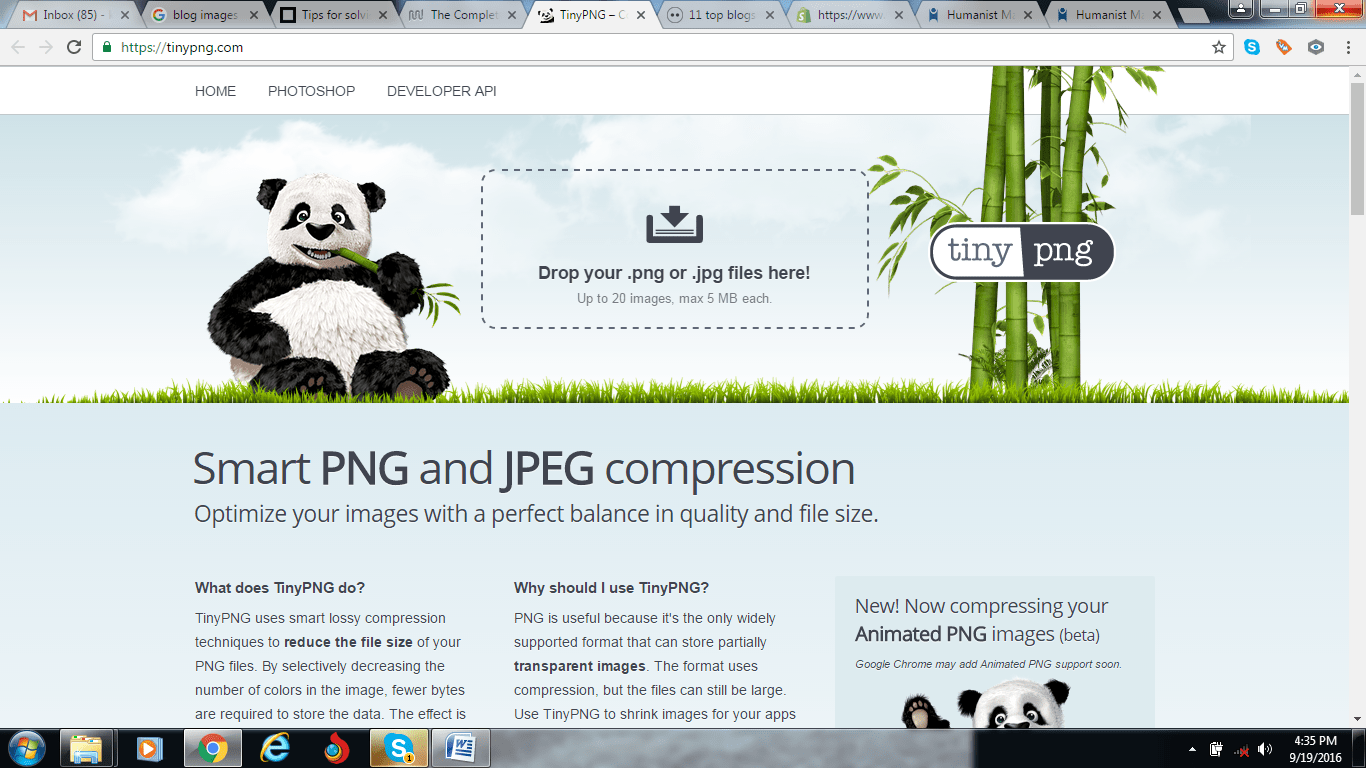 Conclusion
The most important thing when it comes to using images in blog posts is consistency. If you decide to align your images center, make sure all of them are aligned accordingly. You should also be consistent in the size and quality of your images. This will make your posts look organized, thus giving your readers a pleasant user experience.