5 Signs You Stink at Copywriting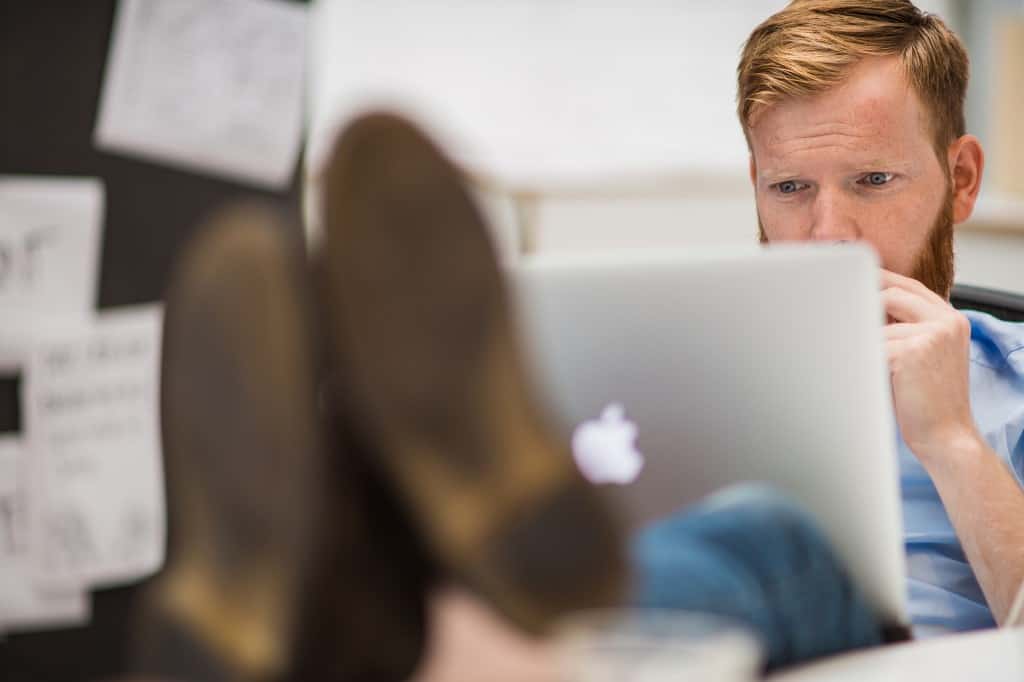 If you already have a writer on your team or a website that you're satisfied with (or both), you may not think you need a working knowledge of copywriting skills. However, any business owner, executive or marketer that has influence over your web content should have a solid foundation in copywriting. Here's why: knowledge of best practices will help you evaluate your company's messaging, identify opportunities for improvement and implement simple changes that could have major business impact.
Think you already have what it takes? Let's put that knowledge to the test. Here are five signs you may stink at copywriting.
 1. Your web traffic is not converting
The goal of your website, and therefore your web copy, is to convince consumers to take a desired action. Whether it's for a sign up, a purchase, participation in a conversation, or sharing of content – your copy should move your audience into some kind of action. That's where the call to action, or CTA, comes in. If your audience isn't doing what you want, the first step is to evaluate and improve your CTAs.
2. You love jargon
Is everything you write about revolutionary or groundbreaking? Is your product or service top-of-the-line or a must-have?
Even if your web copy isn't crammed with hyperbole, it may still be written in your industry's specialized or technical language. It's important to be sure that you speak the same language your audience is speaking.
Web copy should be perceived as authentic and honest. Ask yourself: "Would I use that word or phrase in a conversation with a customer?" If not, it shouldn't go on your website either. It's natural to have a tendency to use words that sound impressive, but it's more impactful to speak in a voice that's clear and easily understood.
3. Brevity is not your forte
If you were compensated on a per-word basis, would you have bought your favorite sports team by now?
According to Chartbeat, 55 percent of online readers spend fewer than 15 active seconds on a page. That shouldn't be too surprising; a study from 1997 had similar results that showed 79 percent of people merely scanned a webpage.
With only a few short seconds to engage your audience, it's vital to deliver a compelling message directly and succinctly. A site with massive blocks of text will appear daunting and turn away readers.
Here are some tips to make your content more scannable:
Break up your page with subheads and bullets to facilitate skim-reading.
Vary between short and long sentences.
Highlight some of the key words.
Use design elements to capture your reader's attention. Try a sidebar, a chart or a short infographic.
4. You write in a bubble
Effective copywriting is research-driven. Having a solid understanding of existing messaging, your competitors and your audience's needs will allow you to write copy that will grab attention and spark readers into action.
First, be aware of your direct competition and how they present their products and/or services. Knowing how they position their brand will help you differentiate your own offering. Then, be sure to address your audience's needs and pain points.
How do you find those pain points? Ask. Customer interviews are a great way to get insights into what your audience is looking for. If available, use existing audits, personas and brand guidelines to inform tone, voice and content as well. The goal is to write copy that matches the conversation in your customer's mind.
5. Tests make you cringe
This isn't the nightmare in which you wake up to find you missed your SATs (or the one where you show up naked). When it comes to copywriting, testing is a great thing!
An A/B test (or a "split test") of your headlines and sub-heads, calls to action and other key content elements will provide a data-driven look at web copy that works and web copy that doesn't. Eliminating the guesswork gives your copy its best chance at successfully reaching and resonating with your audience.
If this form of testing is new to you, here's a great intro to A/B testing to get started.