When building a website, there is a lot of attention paid to themes and other elements making the user experience simple and fun. However, one thing that stymies many site creators is planning content. For some site creators, there is an initial flood of content that lands on the page and makes it a bit immersive while others launch a site with a lack of content. Finding the content sweet spot requires a bit of planning and patience. The best sites understand that great web content is part of a long-term strategy. Getting eyes on the site is important, but what sustains a site is those same eyes returning time and again – the best way to ensure this is the case with your site is to have a strategic content plan.
Developing a content plan is not that difficult. Working with a website builder like Wix, Weebly, or something more free form such as WordPress, the content plan allows to you place the verbiage on the appropriate pages. This design creates greater efficiency for posting content and executing a proper strategy. This level of uniformity in the site build is very important for adding content. The site will have a clear, visually cohesive message that's reinforced with the words that appear on the screen.
In terms of strategizing website content, here are 5 steps to getting your site to not just attract visitors but have them continually return.
1. Audit Site and Declare Value Proposition
The first step when planning website content is to figure out what makes your site unique and special. This is the value proposition. The best way to think about a value proposition is answering this question: What does your business do that differentiates it from the competition? The answer should not be very long. Clarity is key here, that's why you should view the value proposition the same as an elevator pitch. Basically, if you can't explain what your business is within 60 seconds, then your value proposition is too muddled. Think about Henry Ford's idea for his car company – a reliable inexpensive car for the average American. Granted, yours may not be that short, but get it as short as possible.
The way a website audit works is similar to your value proposition – the audit is designed to review your content and see if it is properly showcasing the value proposition. Any content failing to do that needs to be excised from the website. It muddles what you are trying to do and does not allow your value to be showcased. Once you have completed the audit and declared the value proposition, you are ready to move forward.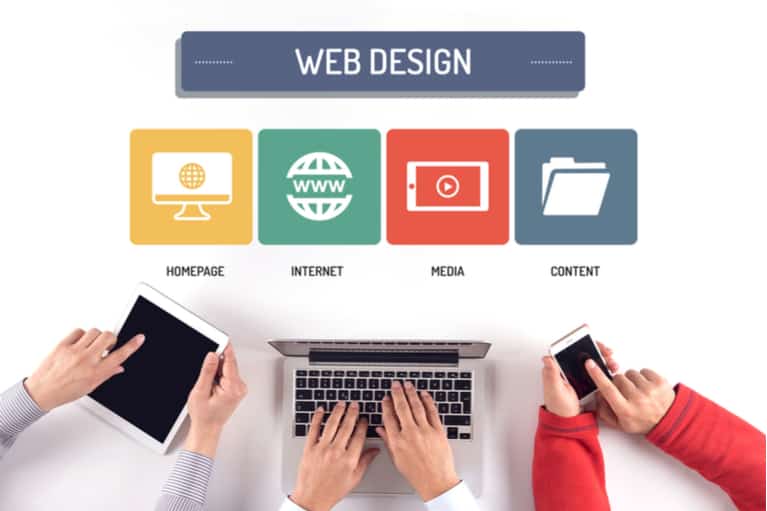 2. Build Out Your Avatars
Your avatars are vital to the content strategy. You must know who these people are and their demographic information including age, income range, job and marital status, and all the needs and wants in their life that your product would fill. Developing these avatars is critical to ensuring that your business's website is speaking to the right audience. There needs to be research on keywords and many other things along with reviewing similar types of sites that your avatars would be looking into. Don't just build one avatar, build several. This helps you appeal to a wider range of audiences yet retain the essential elements helping to sell your product.
3. Create the Content
This is the part where your web content machine gets going. Your staff should be writing up all the pages. These include blogs, landing pages, home pages, the About Us page, and any other content advancing the mission of educating customers about your product. Having a variety of content allows you to build a schedule and once completed, rolling out the content is very easy. Critical to ensuring the quality of the content involves SEO and editing. There should be an editor over the writers and that editor should understand brevity and ensuring the writer is sticking the main points of the articles. When the content is created and approved, you'll develop a nice library of items. You can A/B test and do many things with a massive amount of content that's generated.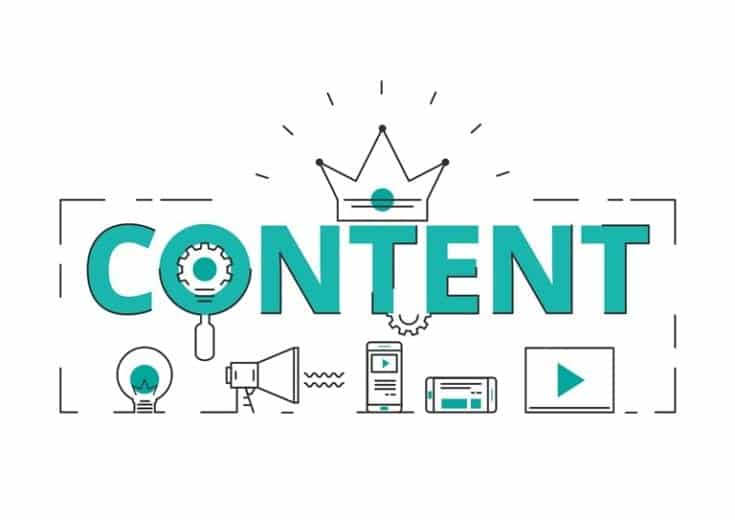 4. Create a Schedule
This is one of the most important parts of planning website content. The last thing any good site will do is drop all the good stuff at once. This means the rankings in Google will stagnate quick and the social media person will not have an easy time promoting the content and getting other sites to include material in linkage. The other great thing about scheduling content is your site visitors will figure out when the site updates and check back in regularly. This is a perfect time to change things up with advertising and offer new deals.
5. Performance Tracking
Having a great content schedule along with excellently written pages is great, but it means absolutely nothing if you can't track the performance of the pages. Tracking is very important because what it shows is the engagement level of your site's visitors. This also helps tailor the soon to be rolled-out content to the audience in a way that's more relevant. Knowing how site visitors interact and the time spent on the site is critical to helping the Google ranking and, in the end, getting more sales. To track performance effectively make sure you're not looking at numbers hour by hour, but instead over a longer period of time. This allows you to see how patterns develop.
Conclusion
Planning website content is not that difficult but going through the steps to do it right is one of the most critical things you can do to assure the health of your website. A properly planned site allows you to enjoy developing an audience and having that audience return consistently for more good stuff from your business. Make sure that your site has a good plan developed and keep working on the plan. There's no reason that you can't tweak the plan to make it work even better.