5 Top Tips When Choosing What Kind of Website to Make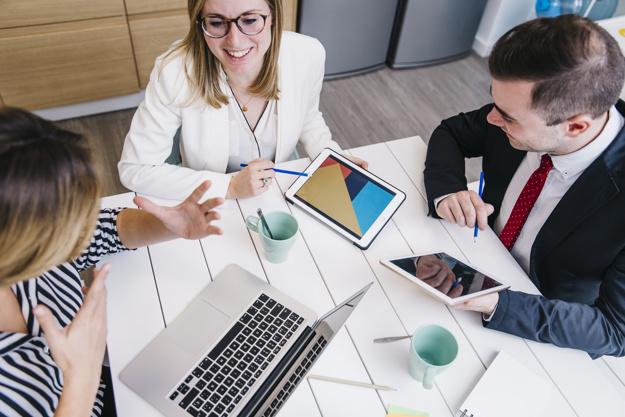 I have made dozens of websites in my time and I have helped with the creation of many more. These websites cover many different subjects and make money through several different revenue streams.
Creating websites has become like an addiction for me. I love the process of getting started, launching, and then watching as it succeeds or fails (I enjoy the former more than the latter, of course). Thankfully, because I've been doing this a while and have worked on so many sites, there are many more successes than failures, but the ones that have failed have typically fallen foul of one of these 5 rules to establishing a new website: 
1. The Domain is Important, but Don't Overdo it 
The domain name doesn't matter as much as it used to, but it is still very important. I always try to focus on a domain that will synchronize with my main parent and child pages, as opposed to one that is simply a big keyword. The ideal domain name is one that acts as a keyword, allows you to create the structure you need, provides good branding, and is cheap.
And price is important. If the name you want is listed as a premium domain for $5,000+, then add a hyphen or two in there. You don't want to blow your budget on the name, because there are so many better ways to spend that money down the line. So, rather than paying over the odds, change your setup and your brand instead.
You also want to avoid domains that are too long.
2. Focus on Income, Not Hits
I used to put hits first, thinking that if I had a site with a lot of hits then everything else would come naturally. That's not the case.
As an example, my biggest site gets around 500,000 hits a month, but it has a CPM of around $0.03 and I'm lucky if I make $200 in affiliate income a month. On the other hand, I have a site that I created purely for affiliate and Adsense earnings. It gets 20,000 hits a month, but makes 5x more than my biggest site in affiliate income and gets $2 per click on average for Adsense.
To focus on Adsense, just look to see which keywords in your niche are paying. You want something that can demand upwards of $10 for the bigger keywords and a couple dollars on average. To focus on affiliates, just think about the visitors. Are they there to get information that will result in a purchase or not?
If you have a gaming site, for instance, then keywords relating to reviews of certain games and consoles will always be easier to monetize than keywords relating to the latest gaming news. That's because if someone types in GTA V Review, you know they are probably planning on buying GTA V, so a purchase link on that page will generate a higher percentage of returns than it would on a regular news article.
3. Be Patient
A good website needs time to grow. It needs time for Google to respect it. An aged domain is better than a new one because Google wants to know that it has been doing what it does for a while and that it will continue to do it for a while to come.
Do not flood it with content, because it may be flagged as a spam site. Instead, spend time, on making sure the content is perfect and then stagger it over an extended period. The same goes for backlinks. Too much too soon will raise red flags, so take your time. 
4. Get Help
A good website needs good content, great links, a solid layout, great speed, and big green ticks in many other areas. If you have a day job that does not entail running websites, then you need to get some help to set it up. You can use sites like Upwork to find writers and developers who will help you out. 
5. Make Sure You Are Covered
I always like to think ahead. If it is my goal to create a big site, then I like to imagine that it is already a big site and then plan accordingly. I find that if I don't then I start cutting corners and I know many others work in the same way.
So, don't think, "I'll do this when the hits come in", do it now. This can apply to a number of things, including making sure everything checks out legally. If you are launching a product on the market you don't cut corners when you only have a few customers and then only put the effort in when you have a lot. That's how product liability cases happen and it's why small products don't become big ones. It's the same with a website.
So, make sure your terms/privacy policies check out, make sure you check the speed of the site and add more bandwidth, if needed, and make sure it's mobile compatible. Of course, you don't need to go out and by a room full of servers for a site that gets 2 hits a day just because you expect it to get 1 million in a few years. That would be overkill. But you can plan ahead within reason.