Right after the holiday rush, all everyone wants to do (entrepreneurs included) is lie down and relax.
Sales typically come to a halt as a new wave hits stores: product returns. Unwanted items will soon return to shelves as business owners scramble to find buyers for returned inventory. If you prepared for this situation ahead of time, your staff should be able to handle the influx of customers.
Still, you want to have a steady stream of profit to greet the New Year with a smile. Use this downtime to generate extra sales for your business. Here are five ways to get started.
1. Package Offers Differently
After the Holidays, people are more tight-fisted when it comes to cash. However, you can still count on two things:
Customers who waited until after December 25th to buy presents (yes, they exist!)
Folks who are about to make their New Year's resolutions
As about two million Americans no longer participate in traditional gift-giving, business owners need to think outside the box to hook customers. Instead of simply offering promotions (like your competitors do), package them differently so they cater to different types of people.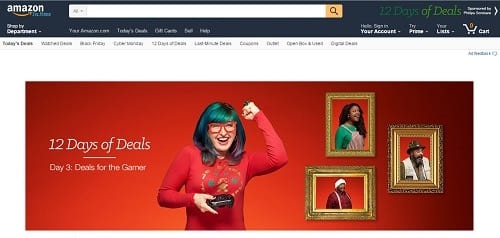 mazon is the best example for this technique, as they have awesome deals all year round for their users. They categorize their inventory based on the common types of customers they have (e.g., families, tech and music lovers, movie fans, foodies) so it's easier to browse and buy.
2. Gift Cards
This popular item is as flexible as it is useful in keeping customers interested in your products. Millennials in particular love receiving gift cards because it allows them to choose presents for themselves whenever they want. You can execute this strategy in any way to suit your post-holiday sales goals:
Give a gift card for every minimum purchase
Place them near the cash register to encourage last-minute buys
Send digital gift cards through your newsletter
Provide exclusive gift cards to loyalty members
Make sure your offer is available in digital and print copies so customers avoid accidentally losing them. Also, give them a longer validity period to entice buyers long after the snow has melted.
3. Free Samples
Giving out free samples is a great tactic that you could implement in conjunction with other offers. Plus, it's a neat method to create a valuable experience for new customers. Multinational consumer goods company Proctor & Gamble loves giving away free samples for two reasons: it cultivates customer loyalty and it encourages honest reviews for products.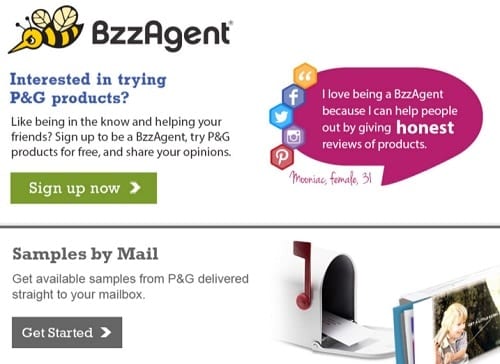 If you're having a hard time launching a new product, sending it out as a free sample is an amazing way to introduce it to customers.
4. Retargeting
Instead of hunting for potential new customers, why not save time and effort by focusing effort on individuals who already expressed interest in your wares? These are the folks who abandoned their carts without purchasing, people who have tons of items on their wish list, and users who subscribed to your newsletter.
It's time to call your marketing and sales teams to craft personalized retargeting emails. According to retargeting statistics, 26 percent of folks who are retargeted come back to finish the check-out process. That's 26 percent more than if you didn't use retargeting at all!
[xyz-ihs snippet="Agency-Link"]
5. Track Influencers & Make Some Noise
After the Holidays, a lot of people are just at home, scrolling through their social media feeds. Take advantage of this opportunity to listen and be heard.
Just because the shopping sprees are over doesn't mean consumers are no longer willing to buy. They are, but they need proper motivation. Start by tracking online conversations (especially from key Influencers in your industry) about your brand or products. Is anyone writing reviews about you? Check them out.
Next, answer queries and reply to comments. Ask customers which of your products they liked best. By being active on social media, you increase the chances of entering the New Year with a bang.
Don't be so glum if you haven't reached your projected sales numbers yet; there's still time left to amp up your revenue and generate extra sales. With a little push in the right direction this week, both you and your customers will be all smiles in time for New Year celebrations.