6 Ways Branding Your Blog Can Grow Your Business Faster, With Tips From IBM, Coke and Red Bull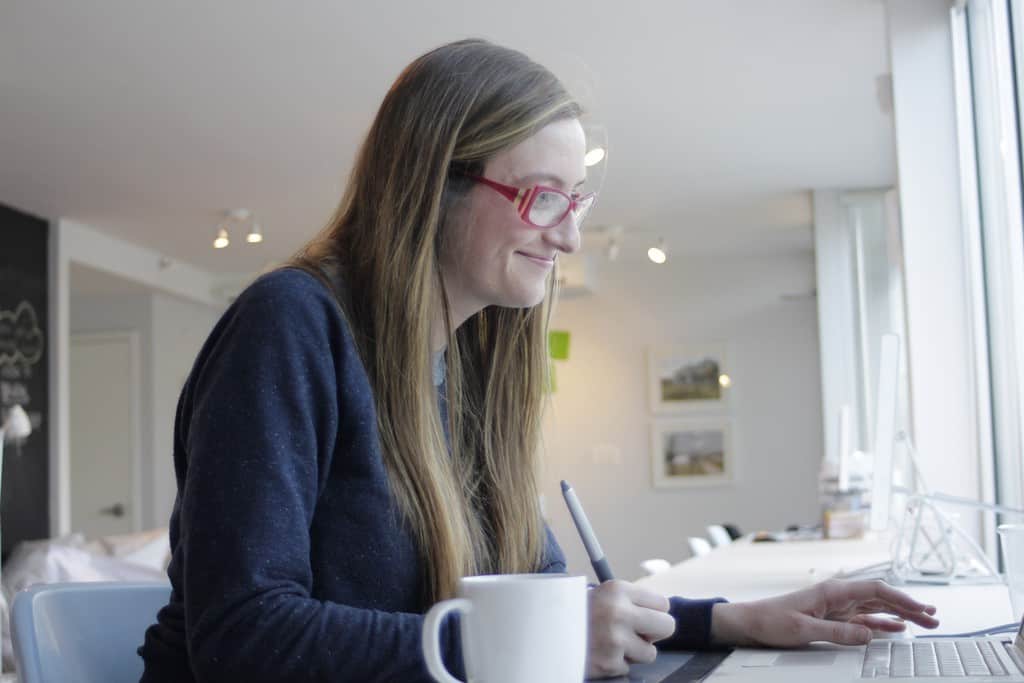 With 27 million content pieces going live every day, all brand managers (and small and medium-sized businesses, too) share a common pain point: the challenge of differentiating content. And packaging it with clarity of voice. And targeting it to the audience they've spent so much effort in identifying and, presumably, segmenting.
It's not enough to be "remarkable," as loosely defined as that term can be. It's not enough to simply "publish and pray." But one thing all brand managers and business owners can do is brand their blog or digital magazine (even their eBooks) with a name and a tagline.
Intel, Dell, GE and Adobe are just a few of the Fortune 50 brands that have their own branded editorial properties. The publication you're reading right now is an example, as well.
Making the Case for Branded Editorial Properties
Why do it? The reasons are many, and they include:
1. It boosts brand awareness. To move toward the bottom of the funnel, you must begin at the top of the funnel, where you not only identify consumer pain points but also create demand for your product or services. We did just that with one of our own eBooks, a branded publication called Fantastic.
2. It's easier to get backlinks. At our content maintenance shop, we've found that when pitching an editor at a publication, a branded device is two times more likely to get picked up. The reason is simple: They work for a branded publication, it's what they understand. Pitching them from your own branded publication is an act of peering. (Of course, it helps if the content is well organized and useful).
3. It invites strategy. Brainstorming a brand name and a tagline can usher you and your team into an existential exercise—the self-evaluation of your brand or business that begins with "Why do we exist?" and is followed by "Who cares about our products, and why?"
This existential exercise forces you to divide your content into editorial "buckets," each of which should target a persona. For example, if you want to have a news section, then what kind of news do you want to bring to your readers? (Hint: before you start thinking of ways to editorially package your products and their benefits, think about how your products are affecting change, solving problems or improving lives. This is much more audience-focused, and therefore, eminently more shareable).
4. It's easier to get outsiders to participate, especially industry influencers as expert sources for an eBook. Believe me.
5. It fuels PR efforts. We had one client who went from a biannual digi-zine schedule to quarterly after their PR department began nagging the communications team for more content.
6. It makes readers aware of services or products that you offer that they might not be familiar with.
Brands and businesses have been employing a branded strategy for years, of course. It's often cited that the first "branded" publication was The Furrow, a B2B publication launched by John Deere in the late 19th century to keep its dealer network apprised of product launches. And throughout the 20th century, there were plenty of "house organs," publications that were magazine in style but used only for internal purposes e.g., to build morale.
Red Bull
By today's standards—where brands are more concerned about competing with existing publications, earning audience share and becoming de facto publishers themselves—the most iconic of branded publications is The Red Bulletin, founded in 2005 as a magazine for the Formula 1 Paddock, printed on location.
The branding idea, coupled with Red Bull energy drink's DNA, went like this: Inject some humor and fresh perspectives into the tense and sometimes boring way the atmosphere of the Formula 1 pit lane is routinely portrayed.
So, with the target audience being the people in the paddock, the editorial team created a clever publication that looked at Formula 1 from a different angle—great pictures, juicy quotes, and extraordinary stories—a magazine, one Red Bull Media House member told me, "beyond the ordinary."
(Also, part of the concept was to distribute only several hundred issues, so The Red Bulletin was printed up to four times on a racing weekend, with the final magazine coming out only half an hour after the winner crossed the line.)
Since then The Red Bulletin has evolved to today's magazine format, a lifestyle publication that celebrates adventure, effectively transforming Nike's "Just Do It" ethos from figurative thought cloud into literal magazine (and digital) expression.
The Takeaway
If you're having trouble differentiating your product from the competition, focus on your audience. Build content around the solutions they're finding in your product or their aspirations. Then formulate your branded publication so they can see themselves in its reflection, so to speak. (This, of course, can only be done when you have your personas formulated).
The Red Bull Media House member told me, "The journalistic formula is clear: Do good, old-fashioned journalism with stunning images, outstanding narratives, and excellent visual storytelling. Engage and entertain the reader with content that's beyond the ordinary."
This philosophy has been duplicated in the digital sphere, and among brands whose offerings are far less sexy than an energy drink, which offers hope for most of the rest of us.
IBM
IBM has many branded content initiatives, but the one that Ann Rubin, VP of branded content and global creative at IBM, is most proud of is the IBM Tumblr, IBMblr.
"We're looking for things that get people to engage with the brand," she told me, "and things that get people to understand the brand." She calls IBMblr "her baby."
"We always think about our brand strategy and what we stand for and what we want to communicate in everything that we do," she said. "So our brand strategy overall drives a lot of what we do. So if we think about the core idea of our corporate character and how important learning and understanding and thinking is, that kind of drives a lot of our branded content programs."
The Takeaway
Branded properties need not be limited to owned media. They can be extended to social media platforms. For one client, for example, we created a branded magazine that existed only as a Facebook page.
Coca-Cola
I recently spoke to Kristina Halvorson, the outspoken owner of Brain Traffic, and she told me that the Coca-Cola Journey branded content site has been a "disaster."
I suppose that would be true if the metrics were defined as traffic converted into buyers. But since Coca-Cola last year spent more money on content than they did on TV advertising, and traffic to the site has increased every year since it debuted in 2012, it seems like the commitment from corporate is firm.
"In order to recruit the next generation of Coke drinkers we knew that we had to change the way that we were communicating in the digital space," Coca-Cola Journey Editor In Chief Jay Moye told me, "and we're confident that we're on the right path with Journey."
Moye also told me that Journey readers, particularly millennials, "really want to connect to a personality, more so than a product or a brand. We knew pretty early on when we started out with Journey that if Coca-Cola was in every headline we'd be talking to ourselves."
While the company's core values are optimism, happiness, and refreshment, Moye does have a section on the digital magazine called The Opener, which acts as a counterpoint.
"The big purpose behind it is authenticity," he said, "and kind of getting away from the Coca-Cola voice."
The section also allows Moye to reach out to a network of up and coming socially engaged bloggers to cover food, culture, and innovation. "That's a key piece of the puzzle—connecting with folks who can help you promote and amplify what you're publishing."
The Takeaway
A counterpoint to your brand voice in a separate section can work strategically in some industries. I once heard of a branded program for a frozen vegetable manufacturer that revolved around "I hate broccoli." It encouraged a lot of comments from readers who wrote in support of broccoli.
Casper Mattress
One of the more recent additions to the branded content space is Van Winkle's, a high-level brand play by startup Casper Mattress whose aim is to stir conversation around the category of sleep.
"The idea is that by creating more dialogue in a new category around sleep, it elevates and accelerates the buying process," Van Winkle's editor in chief Jeff Koyen told me recently. "More people, in general, will want to buy mattresses. They'll want to pay attention to their home life, and Casper will benefit from that. And it's sort of [Casper's] job to be positioned as we elevate the dialogue and, if I do inspire somebody to overhaul their bedroom, it's up to Casper's marketing team to be waiting there."
Koyen, with a full-time staff of six, said that to be able to run this sort of journalism—news breaking, controversial, critical of institutions, fully researched and reported, and frequently picked up on Reddit and other social forums—was a bold decision by the founders. "And they stuck to it," he said.
Like most publications, Van Winkle's relies on a certain amount of celebrity to drive traffic—The Simpsons, Donald Trump, Pope Francis, authors, and screenwriters were on the recent homepage. It's a tactic that many B2B businesses feel they're not equipped to tackle.
But that's not true. We recently had a client in the insurance industry, which seemingly lacks glitz and glamor. If your industry lacks buzz, that only means you might have to search harder for opportunities.
When we found that one of the firm's clients was the production company that produces Anthony Bourdain's "Parts Unknown" on CNN, we simply asked a few questions pertaining to the show, which allowed us to put him on the cover. The amount of engagement and shares the issue received was 25 times more than anything the client had ever experienced.
Furthermore, it positioned the owners of the insurance firm as publishers, and they were able to reach out and make connections with industry partners, who were eager to be featured in an upcoming issue, which eventually led to referrals.
So if you're in a crowded industry, and concerned about the coming "content shock," a branded blog or editorial property can help you focus on what your brand stands for and increase the likelihood of it being promoted. So we say—brand it!