7 Unorthodox Ways to Promote Your Blog Post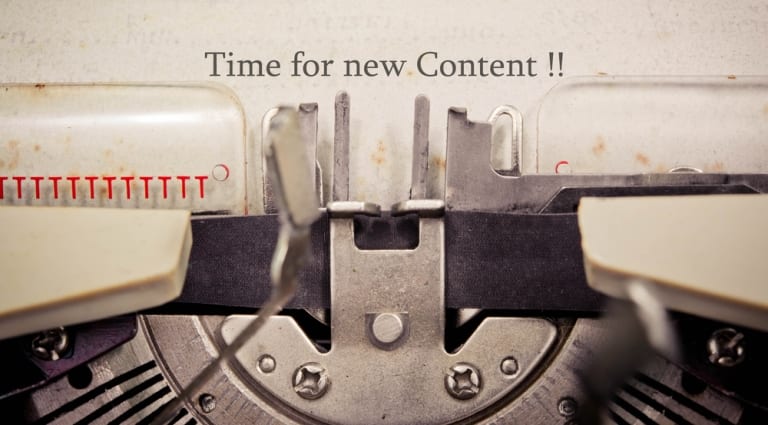 Got a blog that you want to be seen by as many people as possible? Tried a few ways of promoting it but haven't quite reached the audience you wanted to? It's time to think outside the box when it comes to promoting your blog.
Sometimes, the same old methods don't work as well as we'd like. Facebook, email, SEO … it's all tried and trusted stuff, but sometimes you've got to work harder and be a bit more creative when it comes to spreading the word.
Remember, creating the content in the first place is only half the story. The real work begins when it comes time to market your blog. If you want to grab a bigger readership and be seen by more eyeballs, let's take a look at seven unorthodox ways to promote your next blog post.
Answer Quora questions 
I like Quora because it's a great platform for self-promotion. If you want to position yourself as an expert and link back to your website, the best place to do it is on here.
The thing is that you'll need to put some effort in. I've seen people who have answered hundreds, if not thousands of questions. But if you take the time to write well-thought-out answers to questions in your niche that bring lots and lots of value to the readers, you can start positioning yourself as a voice that people can trust.
And, yes, you can start putting your name out there and promoting your own blog.
To improve your reputation via Quora, answer questions relevant to your niche, and provide detailed, satisfactory, well-researched answers at all times. When the time is right, include a relevant link back to your blog.
Speak at events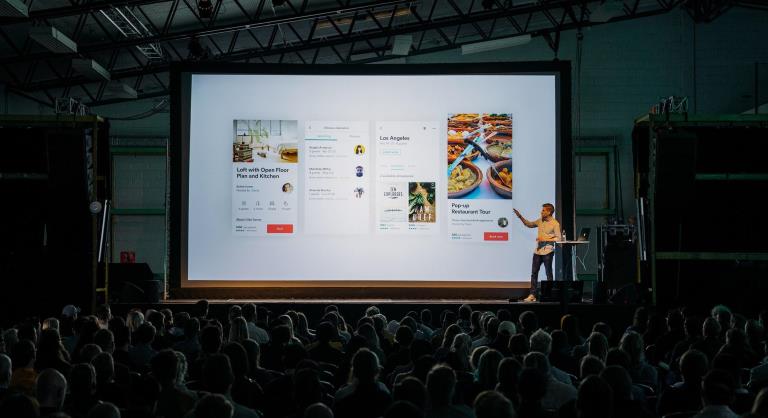 Photo by Teemu Paananen on Unsplash 
"What? I just wanna write a blog and you're asking me to do some public speaking now? What is this?" 
Imagine if you were invited to speak at an industry-specific event.
Imagine if you got up there and wowed the audience with your knowledge and tips.
Imagine if they wanted to hear more.
"Well, I've got a blog?"
The more you show yourself in public, the bigger your name will become.
Not good at public speaking? Learn! Read articles, watch videos on the subject. Warren Buffet was the worst at public speaking before he took a course on it. Now look at him!
Post on LinkedIn 
LinkedIn isn't the first, second, or even tenth place many of us think about when we're looking to promote our blog. But this social media platform for professionals is growing, and by mid-2017 it had 500,000,000 users.
If your blog is aimed at professionals or B2Bs, you need to start posting on LinkedIn.
When you post content on LinkedIn, you're actually posting content to Pulse, which is essentially LinkedIn's blogging platform that's been open to the public since 2016. Stats have shown that long-form content works better than short-form, and because stats have also shown that almost 80% of B2B marketers think LinkedIn is a great source for generating leads, using your blog post to generate leads could be the smartest idea you've had for a while.
Become a guest on a podcast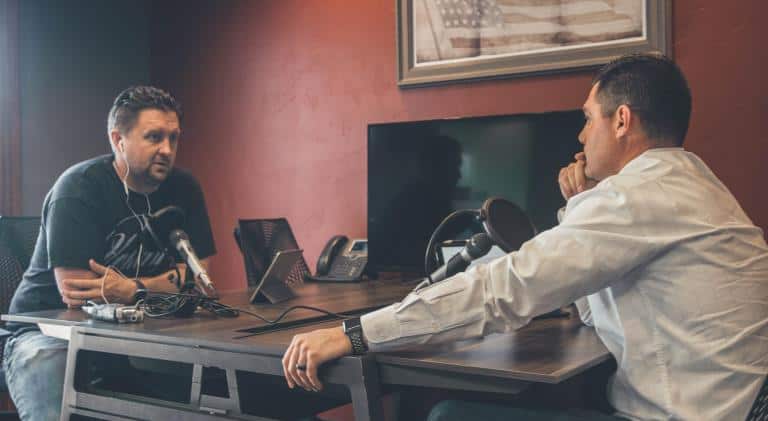 Photo by NeONBRAND on Unsplash 
Promoting your blog means building relationships. And this means making an effort to get to know the makers and shakers in your industry. And what better place to find them than via podcasts?
Appearing as an expert guest on a podcast allows you to raise awareness of your blog, build new relationships with people and establish yourself as a voice that people can trust.
Appearing on a podcast won't be simple, but you can start by engaging in the comments section. Get yourself noticed and then perhaps pitch an email.
Once you've appeared on a podcast (and name-dropped your blog), don't forget to follow up with the host and ask if they'd like to guest post on your blog. Keep the collaboration going!
Write a collaborative eBook 
This is an idea that was shared with me some time ago, but unfortunately I haven't got round to doing it myself yet. Ready for it?
Come up with an idea for an awesome eBook that your audience would love to read. Reach out to them first to generate some ideas, though, and find out what problems they want solving.
Then, reach out to fellow bloggers and experts in your niche to see if they'd like to each contribute a chapter to the eBook. Reach out to those who have a substantial social media following — don't bother with those who haven't.
It's very likely that each person will say "yes" (or at least most of them will). They'll be flattered that you chose them, and it's only one chapter.
Once the eBook is done and available to download, each contributor will have no problem promoting it on their blog… and linking out to you and yours.
Sounds good?
(Don't forget to include a chapter that you wrote, too!)
Comment, comment, comment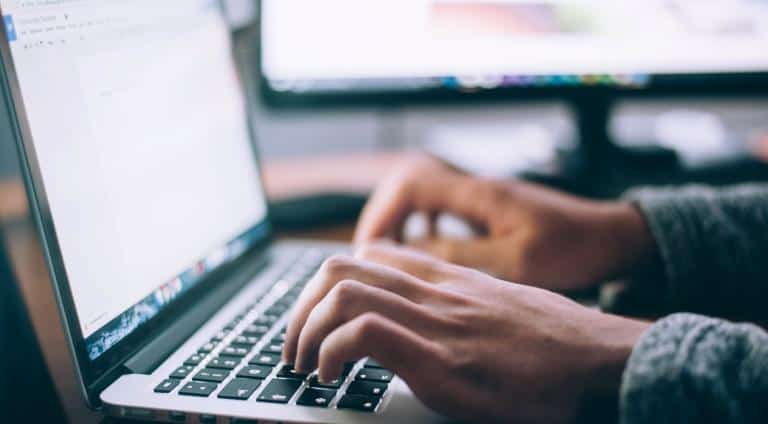 Photo by Glenn Carstens-Peters on Unsplash 
Do you comment on other people's blog posts? Or do you not have the time for that?
"I've got my own blog to worry about!"
The more you comment on high-traffic blogs, the more you'll get noticed.
Well, provided that your comments are thoughtful, helpful, and offer lots of value that is. Be friendly, be chatty, be personable, be funny — and be noticed.
This is something that dawned on me a while back. Once I started interacting with the community and offering lots of value without expecting anything in return, I started generating more interest. People wanted to know more about me, what I did — and what I blogged about.
Now, you shouldn't see this as a chance to link to your blog with every comment that you make. Rather, use it as a chance to build relationships with the right people.
Include a link to your blog in your profile so that when people are curious to know more about you, they can click on your profile and head over to your blog.
Talk about it! 
Lastly — stop being so shy.
When you go out — be it to networking events or even just a happy hour — make people aware that you've got a blog that could solve their problems.
Learn to communicate about your blog and don't be afraid to brag a little. It's simple stuff but can go a long way if you mingle with the right people.
These are 7 unorthodox ways to promote your next blog post. It's going to take some effort on your part, and you might need to get up on stage and speak in front of people (gulp), but if it pays off with lots more traffic and conversions, it's all good. Let us know your thoughts in the comments!