A Walker study suggests that market blog user experience will overtake product and price as the key brand differentiator.
User experience (UX), as the term suggests, implies the feeling that your visitors and customers experience while interacting with your brand and website. Nowadays, customers are getting more and more pretentious. As the digital environment is constantly changing, the newest UX trends are making a significant impact, hence improving the customers' standards and expectations.
To thrive in today's competitive marketplace, your blog must provide an effortless and quality user experience.
[bctt tweet="Your website visitors have probably seen better and worse websites, yet the first impression you give matters." username="relevance"]
Another research performed by Digital Marketing Trends confirms something that most marketers know already – an awesome customer experience is absolutely necessary for business growth. The study concludes the following interesting statistics:
86% of customers prefer paying more for a better user experience.
73% of customers consider customer experience as the most important factor in their buying decisions.
Remember: the main reason people visit your blog is that they seek something. Information, entertainment, help…whatever it may be, you're supposed to help them solve problems and satisfy urging needs.
For that, they must be able to identify your solutions, the benefits involved, and the process that leads them towards the promised end result. Between point A (problem) and B (problem solved), it's all user experience.
In today's post, I'm sharing 9 tips to improve the UX of your blog. Take advantage of these strategies, implement them taking one step at a time, and reap incoming benefits such as increased traffic, better conversions, and ultimately more sales.
Map Out Your Customer's Journey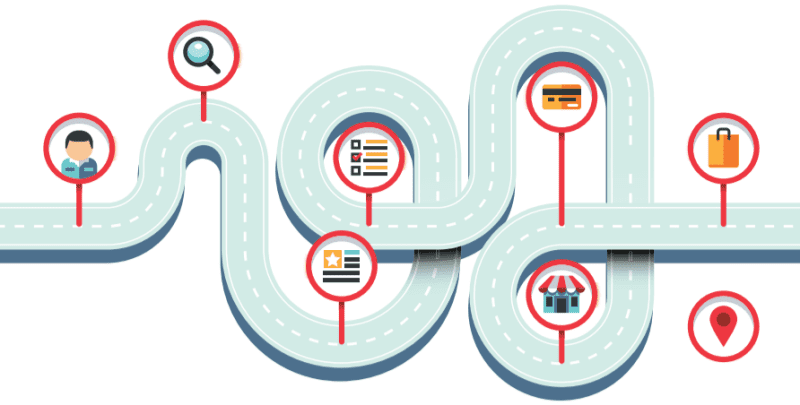 Source: https://www.ttec.com/customer-strategist/resources/article/your-business-process-not-customers-journey
To get in the car and drive, you must first establish your destination. Your blog's UX works exactly the same way. You need to understand where your customers come from, how far have they got, and how far they must go.
They're starting from Point A, which is your homepage or landing page, and they must get to point B, which involves a sign-up, a purchase, a phone call, and so on. Whether you seek contact information, offer a trial, or expect for a direct sale, you should organize your page in a way that everything leads to the end goal.
Remove the Clutter
This is a simple one. To remove the clutter means to remove every unnecessary word, image, or element from your website. Whether it's an AdSense ad, a poor-quality stock image, or a poorly written article, you should remove them without hesitation.
[bctt tweet="If you want people to have an amazing experience, you need to raise your standards and be above average." username="relevance"]
Be above your competitors and show your blog visitors that they should expect only the best from you.
Include Social Buttons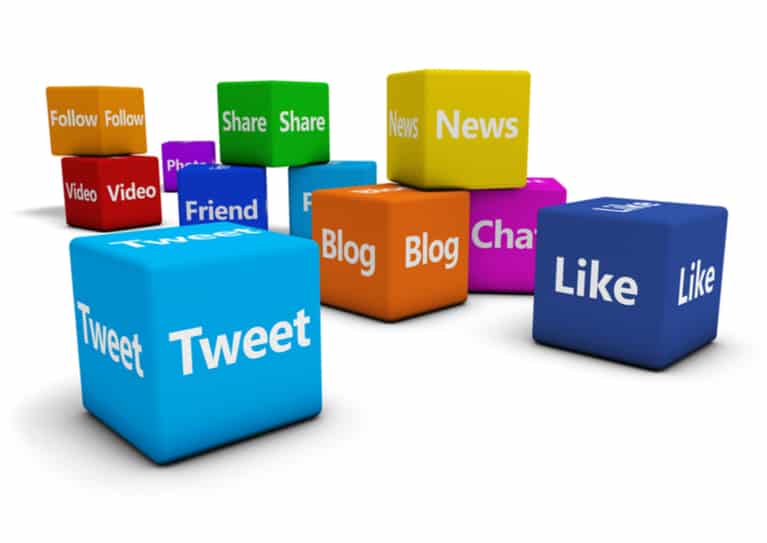 Without social media, a blog is significantly limiting its reach potential. Social channels are basically the number one marketing tool in today's times. By leveraging the social platforms that your target audience mostly prefers, you're able to put your content and products in front of highly interested fans that would have never otherwise discovered your brand.
If people love your content, they should be able to immediately share it on their walls. Therefore, ensure that your blog posts are surrounded by social icons that allow people to spread the word about their experience.
Offer an Effortless Navigation Experience
How will your users navigate your website? Will they scroll? Will they have to click various pages from the menu? Are you offering a CTA for an incentive to sign-up to the email newsletter? Because effective CPAs are read by more than 90% of your visitors, and it would be a shame not to have one!
[bctt tweet="You must first define the navigation experiences and the elements that your audience is most likely to interact with." username="relevance"]
For example, a lean navigation bar, a responsive design, a streamlined content, a navigation hierarchy, an FAQ page, and perhaps a live chat in the bottom right of the homepage are some of the common necessary navigation elements that most successful blogs choose to employ.
Always Use Enough White Space

Source: https://www.interaction-design.org/literature/article/the-power-of-white-space
Smashing Magazine featured a research performed by Lin (2004) that found a strong correlation between white space and improved UX: "good use of white space between paragraphs and in the left and right margins increases comprehension by almost 20 percent."
Don't be afraid to use white space! Filling your blog with various colors is bad fashion and an approach that'll drive most of your traffic away. Nowadays, the minimalistic trend is at its peak, so take advantage of it while it still lasts.
White and black – simple and traditional. These are the colors that people got used to. When faced with a different experience, many users can get an odd feeling, and let me assure you it's not a positive one.
Optimize Your Site for Mobile
Nowadays, 60% of Google searches are performed on mobile devices. Social media networks are the most widely used applications on all mobiles.
Optimizing your blog's UX for mobile implies the mapping of your customer's journey, ensuring that all the necessary elements are obvious and clearly visible and that your CTAs (calls-to-action) are present. For a better explanation, check out this instructional post.
Identify and Fix Broken Links
If you expect to provide a great UX, you need to constantly monitor, identify, and fix broken and slow loading speed links. Whether they're internal or external, they must be relevant to your blog visitors. If a person clicks on a link, they'll be turned off to discover that you've only pitched them but haven't managed to deliver anything useful.
Offer a Strong Value Proposition
Source: https://austinstartups.com/five-steps-to-developing-your-value-proposition-b8788d65e362
Don't forget what business really is. A monetized blog is a business that is supposed to offer value in exchange for value. In your case, people are paying you to improve their lives in one way or another.
If your content, products, or services are extremely relevant and they help to solve a lot of problems and satisfy a lot of needs, you're already halfway to a good UX.
Of course, people need to be able to reach your solution. Taking care of your website's design, navigation, and elements is a critical factor to high conversions.
Be Always Available and Ready to Help
Source: https://www.mtab.com/the-importance-of-great-customer-engagement/
Harvard Business Reviews confirms that acquiring a new customer is anywhere from 5 to 25 times more expensive than keeping a current one happy and satisfied.
If people spend their time, attention, and money on your blog, it means they're investing their trust and energy (money) in you. Exactly. If someone spends even a dollar on your offers, they're trading the money they have previously obtained as a result of spending their energy working.
They're willing to do this because they trust your words, and because they want to support your work. In return, you must offer them a quality experience and immediate support in case they need it.
If someone's encountering problems with the products or services they've bought, you should be ready to solve all the issues. If something bad happened, assume responsibility and be ready to help your prospects and customers
Takeaways
Improving the user experience of your market blog is definitely a process that even beginning webmasters can tackle. Remember to proceed step by step, measure your progress, and optimize your actions obsessive either!