Amazon is raising the stakes in the battle for entertainment supremacy: the eCommerce company is reportedly preparing to release its Web TV product next month. Not content to dominate just eCommerce, Amazon is pursuing competition with a host of markets; its studios are producing original content to rival Netflix and its recent acquisition of gaming studio Double Helix Games also puts it in competition with gaming company giants like Microsoft and Sony.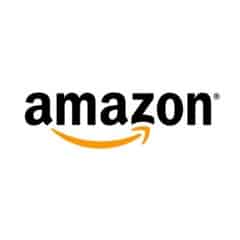 This aggressive push into content creation and distribution points to a hard truth: the decentralization of entertainment, information, and content, in general, is nearly complete. And now Amazon is attempting to gather thousands of audiences across the Web under its far-reaching umbrella of products and services.
For brands working to attract, engage and retain audiences and their dollars, there's a lesson to be learned: content distribution is just as important as content creation. A brand's ability to deliver the best content is just as valuable as what it delivers.
The cord-cutting phenomenon is real
Amazon's Web TV product is a direct answer to the cord-cutters and the growing popularity of online video content. The cord-cutting trend is real enough that cable companies are attempting to mitigate the potential damage to their bottom line by controlling the Internet. For customers tired of paying for hundreds of channels they don't watch — or viewers who prefer to watch their favorite shows online or on mobile devices — the average cable bill isn't worth the cost. So telecoms are trying to hold on to as many customers as they can, however they can.
With Web series, blogs and other types of content created by individuals and smaller brands, anyone can attract and maintain an audience as long as the content offered is high quality. That means being a gatekeeper for online content could become its most reliable revenue source. The recently announced merger of Comcast and Time Warner Cable would not only put the resulting company in the homes of 33 million cable subscribers, it would create a corporation with assets in both broadband and broadcast television (NBC Universal). Even cord-cutters who watch nothing but cat videos on YouTube would still have to pay Comcast for the privilege.
eCommerce is becoming recentralized
Amazon hasn't gotten into the broadband game — yet — but everything from its studio's story department to its Kindle Direct Publishing program gives users the opportunity to come to Amazon for all of its content creation and distribution needs. And while a company like Comcast might control a user's Internet connection, Amazon could serve as the only site a user needs to create, buy and sell books, magazines, movies, TV shows and more.
Amazon now hosts a virtual pilot season during which it invites customers to vote for their favorite original series. Just like YouTube or other online video sites, Amazon gives its users the chance to provide feedback on what they want — then it delivers. Hollywood and New York have been the centers of music, film, TV and publishing for ages, but anyone with the right software can create compelling and popular content. Selling that content, however, still requires a reliable e-commerce platform. Amazon can provide that both for small and large brands.
So, what can brands learn from Amazon's push into such wide and diverse territory?
Engagement is critical. The relationship between a brand and its customers and community is the foundation on which steady revenue is built. Being a part of discussions, offering new products and services to serve a customer's needs, listening to and incorporating feedback — Amazon does all of these things very well.
Of course, a small or even medium-sized brand isn't going to topple Amazon from its eCommerce perch. Nor do content creators and distributors stand much chance of replicating the company's successes. But mastering the art of choosing and distributing the best content for a particular audience has quickly become the most reliable way to reach audiences.