Aprimo, Idea Lab, and Marketing Disruptors: An Interview with Ed Breault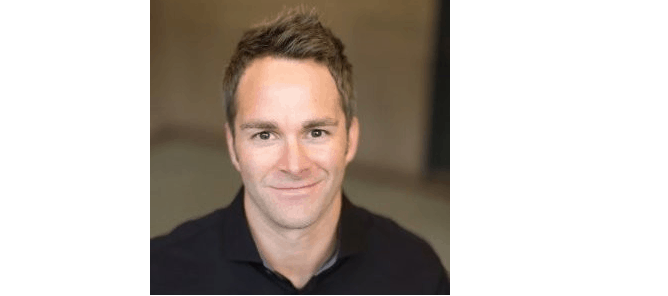 8
min read
Introduction
Ed Breault heads the global marketing team for Aprimo, a marketing software company that provides enterprise scale Marketing Operations solutions that deliver performance-driven campaigns across the marketing value chain. For 13 years, he has helped transform Aprimo from a start-up into a globally recognized and trusted marketing operations company.
During his 15 years in the marketing industry, Ed has made significant contributions to the marketing operations business discipline as a whole and has worked with over 100 marketing organizations around the globe. Currently, he leads a team of marketing strategists and thought leaders who partner with top enterprises to navigate disruption and change to the modern marketing organization.
A few weeks ago, we had the privilege of interviewing Ed at the 10th annual Intelligent Content Conference in Las Vegas. Read on for his take on marketing trends, tools, and disruptors and learn more about the history of Aprimo and their exciting new solutions.
Interview
What made you want to get into marketing?
I never wanted to be in marketing. My schooling was technology and business. I wanted to make things, I wanted to make software and I wanted to tackle big problems. My first job out of college was nuclear energy.

In nuclear energy, data was sitting in nuclear power plants that needed to be pulled out and analyzed. I was building advanced analytic models and software for the nuclear engineers to use to determine when the thousands of pieces that ran a nuclear facility were going to fail so they could go and plan projects.

I did that for two years but I really wanted to do something else so I got into big four consulting and did business model transformations. Basically, I'd take a major financial services company that needed to modernize and I'd go in and rebuild all their processes, systems and data they used. I changed the way their business models were working and I had a lot of fun doing it.

When I left, I started looking for something new and different and Aprimo actually found me. They were a startup at the time and were talking about massively disrupting marketing. This was 13 years ago and they were talking about this new space which is now marketing resource management. I thought, wow this is really something I believe in and would like to dedicate my career to. I jumped on board and I've been on ever since.

I was able to follow how this market has massively evolved and gone through an era of emerging digital channels. Social media was just beginning, Facebook had just launched and mobile was becoming a primary channel. Holding these rectangles in front of our face constantly has just massively disrupted the way we live now.

We're constantly innovating our technology to keep up with how the world around us is changing and I don't believe our mission as marketing technologists will ever be over.
Also Read: Ceralytics, Content Intelligence, and Data Trends and Tips: A Conversation with Brandon Andersen
What's the Aprimo Story?
Let me take you back to the beginning. Aprimo was founded in 1998 and over the past twenty years, we have gone through a really interesting journey and pioneered a whole space of MRM (marketing resource management).

MRM is everything that happens in marketing before you actually go out the execution channels. It's everything around annual planning, the management associated with marketing budgets, the big discretionary budgets of organizations, and then all the workflows and the processes it takes to get content data. Content is obviously big for us too but it's got to live somewhere in a system of record so it can be made smart and feed all of the different channels.

Companies who are scaling through partner channels, like Microsoft who sells to, through, and for their partners needed to be able to scale market locally all the way from ideation through distribution. We were that space.

We're not in execution like Marketo, we integrate with Marketo. We integrate with Salesforce and email and execution engines. We've got an open API that we feed content funds data into that we can get out into market. I don't want to call us the back office of marketing, but we pioneered the business of marketing operations hubs.

Interesting company story, we put our S-1 out a couple times because we wanted to get out into the market and go public with Aprimo. Financial situations within the economy were bad so we had to pull it but we were acquired in 2011 by Teradata corporation for 565 million. As a start-up, being acquired for 565 million was pretty exciting. It validated and quantified the space that we were in.

We just recently spun out of Teradata and reemerged in the summer of 2016. We were a reborn company, we became Aprimo again.

We just spent the last two years rebuilding the company and the product and relaunching the brand. It's a restart so to speak and I've been on that journey for 13 years.
Can you tell me a little more about Aprimo's client base?
Our customer base is the coolest part of what we do and we have 250+ of the fortune 1000's global customers. In Australia, we have ANZ Bank and Qantas and Telstra. In Europe, we have Lego and Ikea. Walmart and some of the other big dogs all use Aprimo.

For me, the coolest companies to join Aprimo have been Comcast, Carmax, and the International Olympic Committee. I'm really excited to announce that Aprimo is going to be the Marketing System of record for Tokyo 2020; all their brands, their campaigns, all the promotions for the Olympics are going to be in Aprimo.
You just launched Idea Lab, which is an ideation solution for marketing and creative groups. Can you tell me a little more about it?
We already have planning all the way through distribution but what our customers didn't have was early stage ideation. Idea Lab is a solution for that. Brainstorming has always been sticky notes and spreadsheets and writing on whiteboards but there's no system of record to put ideas in.

What we found is that when you have a brilliant idea, you might not be in your strategy phase of marketing yet, you're still in execution mode.

We created Idea Lab for capturing brilliant ideas as they happen. It's a system of record for ideas for your next million dollar campaign down to your next white paper idea. It's an easy to use canvas where you can start with an idea and then layer and add in channels to get a grasp of what an experience should look and feel like.

You can upload inspirational elements to your plan such as imagery or video and you can also use Idea Lab for long distance team collaboration. For example, if you have a colleague in Australia or somewhere with a large time difference, you can go to Idea Lab to ideate and thread discussions in a safe zone before it's official. It doesn't matter where your team members are located.

Once your idea is ready to go into production or execution mode, you can click a button and send all your data and metadata information into a system of record. Nobody else is doing that.

We actually used Idea Lab to launch Idea Lab. We used our own software to get it out into market, which is pretty neat.

Really sophisticated marketing organizations and major financial services companies are using it as part of our Earlier Adopter Program to get early insights into what's working or not working.

We updated it with our agile deployment capabilities and then got it out into market where it's now generally available. It's not a new direction for the company but we've moved further upstream so to speak.
Also Read: Behind The Storytelling Edge: An Interview with Contently's Joe Lazauskas
What disruptors are making waves in the marketing sphere this year?
There's always external disruptors and there's always customers that are changing expectations but what I'm seeing are disruptors within organizations. I'm seeing change agents within companies saying 'we are operating in such a way that we won't survive in the future.' They're disrupting their own business models and they're becoming more customer centric.

These global 1000 complex marketing organizations have grown through acquisition, they're never properly integrated and they never did it right the first time. There's a lot of legacy within these organizations and they can't keep up.

Organizations with 'ostrich syndrome,' who have their heads buried in the sand, don't want to solve the problem because it's a lot of work. Disruptors in organizations are doing it anyway. They're collecting data, doing analysis, becoming passionate about it and getting enough ammunition to go sell and get people on board. I'm seeing more and more people wanting to take on that challenge.

Content of course, is also a disruptor. Brand loyalty is probably at the lowest it's ever been and the consumers want utility, convenience, and information. Content is getting more of a shared investment.

Traditional marketing techniques are no longer effective and I'm seeing more content marketers evangelizing content marketing and getting more and more support from skeptical executives who are looking for direct results from investments and don't understand what content marketing really does.

What these executives have to buy into is this vision that content change agents are selling. The rest of the organization needs to buy into this vision of content that's going to create trust and translate to conversions down the line. We have to be okay with creating content for an audience that is never going to buy from us.

We have to let go of legacies.
Do you think AI is something marketers should start exploring?
Absolutely.

Within Aprimo, we use AI Microsoft Cognitive Services to help us with some very tangible business benefits. It helps scale humans. Let's use the example of Home Depot. They are bringing 5,000 to 7,000 new assets into the digital asset management system on a weekly basis. They manage 2 thousand stores and ecommerce platforms on mobile devices. Humans can't do all the work, particularly work associated with metadata tagging and facial recognition.

With AI, you can load up all your content, whether it's images, or videos, or AR or VR or even proprietary file formats, and have AI look at it and do all of the metadata tagging and facial recognition for you. It can be used to understand mood and tone and the velocity at which content is created that needs to be stored and then consumed. We use AI to help power that and help scale humans.

One of the things we're talking about right now is Atomic Content which is getting content down to its molecular level and then servicing it out in the experience world of content AI.

Let's say you know the purchase history of the customer or where they are in the journey. Some of these emerging technologies right now are taking that content, pulling it together, and customizing it almost like a 1:1 experience. You're actually pulling the content together at the moment they're experiencing it.

AI is helping us with that on the backend in the operations world. We're also using AI for predicting and prescribing actions, for figuring out what we should do next and what we can expect to happen.

There's so many cool, emerging experience things you can do with AI and I think we're just getting started.

Are there any content optimization tools and tips you can vouch for?

In terms of content performance, we should be spending more time in the strategy phases of content.

In terms of frameworks, thinking about the end experience of a great idea and doing a lot of testing up front is a great idea. We should be doing things that aren't an afterthought like localization or translation or thinking about content in terms of cultural differences.

If you don't do all that strategy planning up front and have measurement frameworks and tools that allow you to think through the best practices, then you'll forget about those things once you get down the line and send that content off into market.

Tools in terms of frameworks, measurement frameworks, and good discipline don't have to cost money. It's smart marketing.
Last but not least, are there any other upcoming projects you'd like to plug?
Aprimo is looking into how to do simulations on Idea Lab planning and the 'what if' analysis in machines and modeling. This helps not only with descriptive, but predictive to understand what will happen next. We're focusing on that in the planning phase.

We've also got a new innovation lab in Chicago where we do a lot of design thinking workshops internally with our own R&D department and externally by bringing in other thought leaders and our customers to come up with new ideas. It's sort of out of the box thinking. If we're gonna innovate, we're gonna do it with people.
Connect with Ed Breault on LinkedIn and learn more about Aprimo by visiting their website.
Learn more about Aprimo Idea Lab here.