Happy Brandsgiving: The Best Thanksgiving Sponsored Content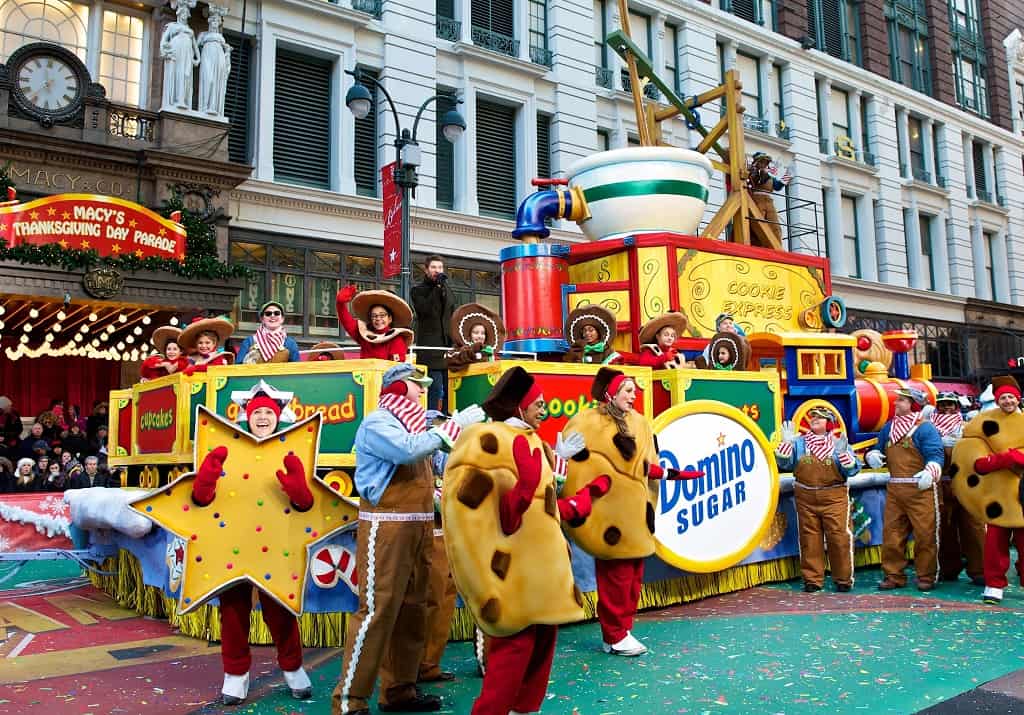 Recently, we've dissected the best content marketing to see why it worked so well. Then we pulled apart some native advertising fails to understand how they fell flat. Now, with Thanksgiving in the books, let's do something a bit more festive: gobble up the very best of branded Turkey Day content!
Macy's Thanksgiving Day Classic
Who says "native advertising" has to be online? While New York's famous Macy's Thanksgiving Day Parade has long had an obvious sponsor (Macy's, duh), many other brands have been playing along for a while too, in the form of Thanksgiving themed floats. This year we saw inventive floats from KFC, Ocean Spray, Peanuts, and more. Given all the sets of eyes watching the parade on TV every year, a good float is a great way for a brand to really make a mark on the holiday.
Is That Stouffer's In Your Feed?
We might not associate Stouffer's Stove Top Stuffing with creative advertising, but this year they broke the mold in an appeal to younger consumers. Their new campaign, featuring an oh-so-hip pilgrim, has been plastered across Instagram, where the sepia-tinted photos of delicious food spreads fits right in with what everyone else will be posting this weekend.

Kraft's Newest Recipe for Success
There are few content marketing tactics older than food companies publishing recipes, but this year Kraft has really pushed the bar with the "Stuffle." Depending on your taste, this may delight your taste buds or turn your stomach, as the new dish contains practically every leftover you can throw at the wall: turkey, stuffing, eggs, gravy, cranberry sauce, and parsley all held together in a waffle shape. Yum yum? Read the full recipe and press release here, and let us know if you plan to make one yourself.
There you have it – floats and food – what could be more Thanksgiving than that? Now stop reading this and go grab another serving of leftovers!