Why Successful Content Marketing is About Building Relationships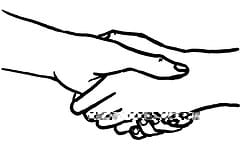 As Forbes & Harvard Business Review contributor Greg Satell points out in his recent article "Why Content Marketing Fails," marketers need to think more like publishers in order to find success in content marketing. "Successful marketers," he claims, "must attain three core objectives: awareness, sales, and advocacy. Successful publishers, on the other hand, have one goal: build a meaningful relationship with the audience."
While a marketer may chase return on investment, a publisher may chase a mission to create something of true value to the consumer. Publishing helpful content, of course, can (and most likely will) enable marketing objectives, but return on investment should not be the purpose of that content; rather, its purpose should be building relationships.
So how can you create content with the purpose of building relationships? Ask yourself the following three questions:
1. What does your customer need?
2. Where and how does your customer consume content?
3. How do you ensure your customer sees your content?
These questions provide the framework through which you can create and promote content for the purpose of building relationships—and ultimately find success in content marketing.
Read the full article on Social Media Today >>
Image credit: Flickr