Boosting eCommerce Sales Without Discounting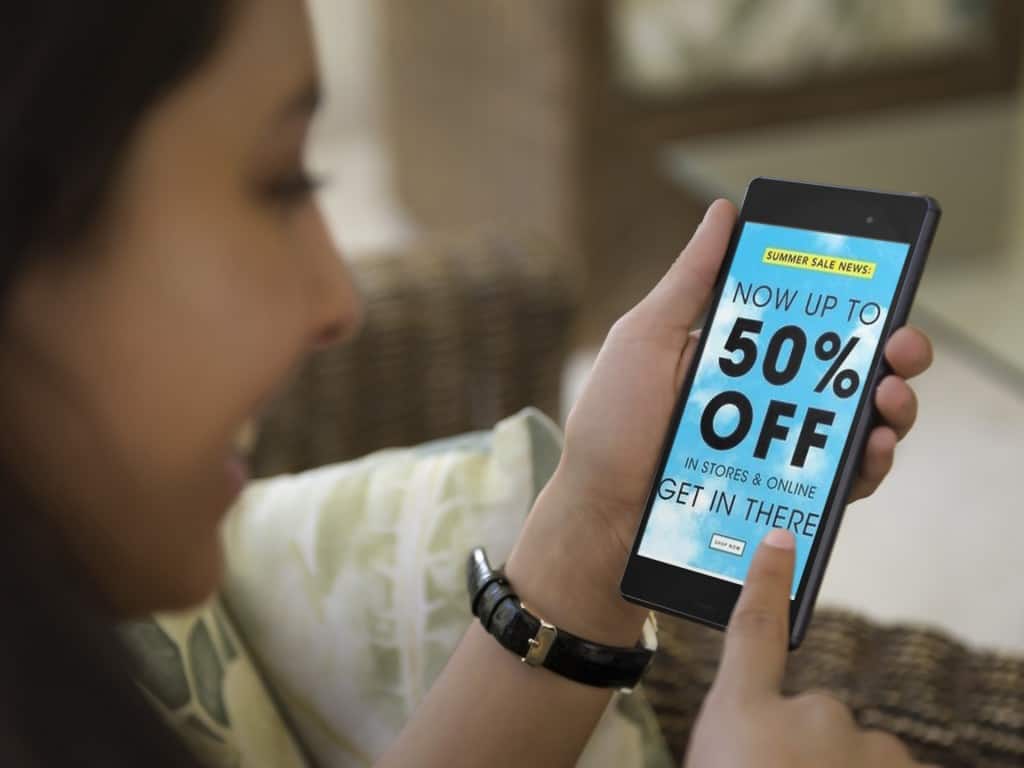 If your eCommerce sales are sagging, chances are that one of your tried and true solutions is to offer your customers discounts. After all, your customers seem to like it (126.9 million U.S. adults are projected to redeem online coupons in 2016) and everyone else is doing it (last Thanksgiving, nearly two-thirds of the top 1,000 e-retailers offered discounts). Discounts work, right?
Actually, research has shown that discounting your eCommerce wares can have a damaging, long-term effect on your business. Instead of relying on discounts, eCommerce stores should address the deeper reasons that stop shoppers from buying products. Here's why boosting eCommerce sales through the use of discounting is a dangerous practice, and what strategies you should have in place instead.
The Negative Effects of Discounting
Several studies have shown a negative correlation between discounting and the customer's perception of the item's value; that is, the greater the discount, the lower the customer perceives the item to be valued.
Of course, discounts will have a short-term impact on your sales; however, this quick boost is all you'll get. One study found that supermarket sales of Cornflakes increased by 50 percent during a day of discounting, but they fell back to normal levels as soon as the promotion was over. In the same study, researchers discovered that when a laundry detergent brand discounted a product, their competitors' sales didn't fall during the same time. One competitor even saw sales increase by 200 percent.
In the long-term, your brand might be valued lower and lower over time, as you continue to offer more discounts. For example, one trial of subscription-based software companies found that offering the first month of service at a discount led customers to value the product at 12 percent lower than list price. Also, if you start discounting, it may become difficult to stop; 81 percent of hoteliers say they are discounting more now than they were five years ago, with 75 percent saying these discounts had done damage to their brand.
Addressing the Root Issues
Instead of relying on discounts for a quick jump in sales, learn what's preventing your customers from hitting "buy" on your product pages. Research shows that customers drop off the purchase path for the following reasons:
Shipping costs
Not being ready to buy
Slow payment process
Questionable site security
Today, customers view shipping as an extra, annoying fee that's tacked on to the end of an order, and 61 percent of shoppers say they would abandon an order if free shipping wasn't offered.
Behavioral economics expert Dan Ariely found that people are between four and five times more likely to spend $5 if the shipping or the product is free as they are to pay $2.50 for the same product plus $2.50 for shipping. The power of "free" is especially applicable to shipping, then.
Some customers drop off your purchase path just because they're not ready to buy at the moment. However, there are things you can do to reel them back in. For example, sending abandoned cart emails within three hours has been shown to reduce abandonment by up to 40 percent. Retargeting can also be effective, as visitors who are retargeted with display ads are 70 percent more likely to convert.
Your customers might exit out of your website without purchasing if your payment process is slowing them down, too. You can improve your site speed (and fight short attention spans) by choosing the right hosting, leveraging browser caching, and compressing images.
Finally, customers will quit a purchase if they're concerned that a website's payment process is not secure. This fix is simple- add security logos to your checkout page, which has been shown to increase sales by four to six percent.
Keeping Customers Buying
Your customers continue purchasing from your eCommerce store for three main reasons:
Reviews
Social spend
Loyalty programs
The majority of customers (61 percent) read reviews before purchasing, and people trust their peers nearly 12 times more than the manufacturer description. Encouraging your customers to leave reviews—whether it's via an email request or a physical flyer—can produce an average sales uplift of 18 percent.
Here's an interesting statistic: visitors from social media spend, on average, 8.2 percent more than other shoppers. Pinterest and Instagram have introduced "buy it" and "shop now" buttons, respectively. With these buttons, you can make it even easier for your customers to buy your products directly from their favorite social platform.
Finally, loyalty programs might be perfect for your eCommerce store, especially if you sell products that customers need to buy on a recurring basis. Loyalty program customers spend 13 percent more than average customers, but you need to make sure you consider your goals, your target buyers, and the appropriate program model.
Discounts are a tempting way to quickly boost your sales, but unfortunately, the instant gratification of seeing your numbers jump won't last. Instead, focus on sustainable, long-term strategies to retain your customers and improve your eCommerce sales.
[xyz-ihs snippet="Hubspot-CTA-Leaderboard"]