Building an Online Community: 300 Stories in 10 Months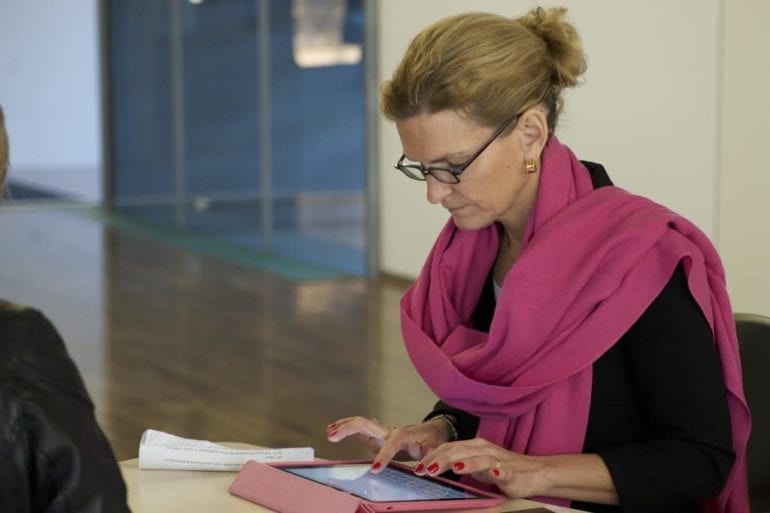 Every minute there are over 2,460,000 content pieces shared on Facebook, more than 277,000 tweets on Twitter and more than 216,000 posts on Instagram. With just 1,440 minutes in a day, that leads to 4.25 billion content pieces shared on just these platforms alone. This number is supposed to increase 500 percent within the next five years. The problem is, many of us don't even remember what we scrolled through in our newsfeeds less than an hour ago.
The question then becomes, "How can you, as a content creator, break through the noise and keep people coming back to something they remember? I personally have achieved this through the building of an online community called Wish Dish.
Wish Dish is a platform that lets people openly express themselves by sharing their fears, vulnerabilities, insecurities, accomplishments or perspectives on life. Contributors share personal stories, which are, in turn, extremely relatable to others because they realize they are not alone in having similar thoughts, feelings, and experiences.
Wish Dish exists because I went through a personal struggle for five months that I pulled myself out of through writing. It was so powerful for me that I wanted to give other people the opportunity to reflect and think about their life in order to influence others' lives for the better.
The goal for Wish Dish is to become a place where people go to share stories about their life throughout the duration of their existence. Since starting ten months ago, we have built a real community. Our user base has grown to 375 people and regularly receives 200,000 unique visitors. Here are the steps we have taken to become a memorable, viable online community:
1. Believe in What You're Doing & Utilize Your Inner Network
I started Wish Dish because I had a personal story behind the creation of this platform. I wanted to build a place where people could be vulnerable and share personal stories. I began reaching out to my closest friends, sharing my vision and asking them to be part of it. They began writing extremely touching pieces for my web platform. They were my first "users" and they were willing to share incredible content.
2. Relatable Content That Connects
The content that we created and shared was so relatable that it led to earned media where our brand was being shared and talked about without us asking. Through this, we were able to develop a positive brand perception. The content was powerful, and we were able to strike an emotional level with people that compelled them to continue reading down the page.
3. Pull People From Earned Media Into Your Community
After I cycled through my main network of friends, I didn't know how I would continue adding contributors to our publication. I found the people who liked and shared articles on the platform, then asked them to contribute. I had a process in place so that when they asked me what to write about, I could quickly and easily answer them. They were already familiar with our brand, so it wasn't a shot in the dark.
4. Hyper-Local Focus, Hyper-Global Vision
For our platform, we targeted the college town at the University of Georgia to start. We built a hyperlocal community so people kept asking, "What is Wish Dish?" The content was shareable, so people clicked on our links and, through the sharing of people who knew each other, the audience steadily grew over time.
5. Leverage Social Media Audience With Direct Contact
As we started building our following on Twitter, Facebook and Instagram, we were able to reach out to people individually through direct messages, and they appreciated our efforts. We didn't just expect people to come to us; rather, we made the effort to personally reach out to them.
6. Use the Community's Networks to Find New Members
Luckily for our platform, we have created positive emotional experiences for all of our users. When someone shares their story, they typically receive a ton of positive feedback. It is very easy for us to ask them a few weeks later to make introductions to other people they may know who would like a similar opportunity. This has been hugely helpful for finding new, high-quality contributors.
7. Brand Ambassador Teams
It is important to find people who believe in what you believe and to whom you can reveal the end goal of your vision. With Wish Dish, we have an ambassador team of seven students who are building databases at the University of Georgia and finding new writers every day. If you can lead people to the end goal, and show them what to do along the way, you can create a machine.
8. Persistence is Proprietary
There is nothing special about what we are doing. We are just overly persistent and have a big dream. We have built our community on a very minimal budget and a team that believes in something bigger than themselves.
At the end of the day, I believe you have to continue investing in the people that make your platform great. It takes a lot of effort and drive, but anything is possible. I hope our community grows to millions, but we have to keep moving forward—one day at a time.
[xyz-ihs snippet="Hubspot-CTA-Leaderboard"]