Characteristics of Effective B2B Content Marketing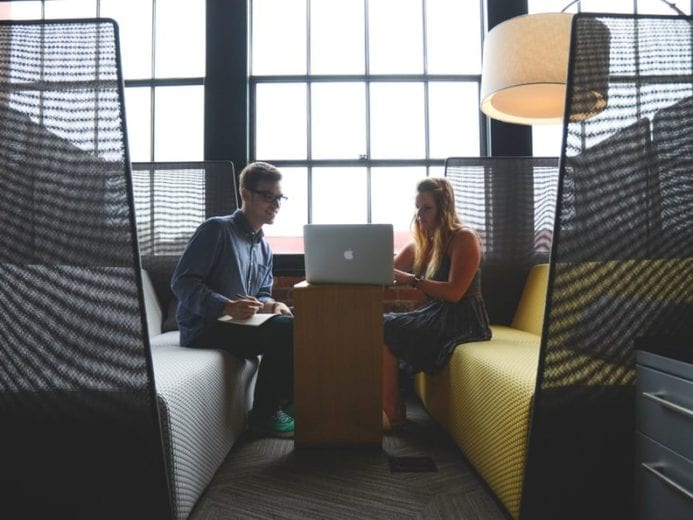 A simple question was asked—Does your organization use content marketing? And 88% of the B2B content marketers acknowledged "yes we do". Year after year, the number of organizations indulged in the content business is soaring, and so is the net worth of the content used for marketing purposes. However, one thing is clear, despite the persistent growth of the industry, not every brand you come across has had the taste of glory.
Where the reasons could be many, there is a lack of clarity among 55% of B2B respondents on what effective content marketing looks like. What draws the line between the good and mediocre? What works for the content marketers in B2B landscape and what doesn't? This is a brief analysis of knowledge from accomplished experts, combined with over 10 years of my own experience in marketing and writing web content for B2B websites.
Here's what effective B2B content marketing looks like through the eyes of experts.
Has A Clear Documented Editorial Mission Statement
Let's start with the basics. Regardless of the nature of the business you are dealing in, the planning is indispensable! While just 48% of the B2B marketers work on a written content plan, a documented editorial mission statement is a must for every business seeking to make it large in content marketing.
If you already have an editorial mission statement, well and good, but if you still lack a written strategy, here's a small sample of what a company's editorial mission statement is made of.
"A standard editorial mission statement covers the essential 'what', 'how', and 'who' of your organization's mission."
What is your company all about?
Who are your target customers?
How will you track your target customers?
What will you do with the acquired customers?
Once you have your mission in place, you will find that the editorial mission statement has not only helped you to realize the true mission of your content marketing but is also helping you keep focus on every level of work.
Comprises All The Matter That Matters
"To create engaging content is going to be the top priority of over 72% of marketers for the coming year."
Gone are the days, when the content was written with the sole purpose of making sales. The customer of today wants to read the data that matters and is not ready to settle for anything less. Marketers are witnessing an upsurge in the rate of conversions by offering useful and relevant content to the target audience. What an effective marketing strategy could not choose to discount on today is relevance!
[xyz-ihs snippet="Agency-Link"]
Driven By Data
"Marketers that follow data-driven approach in content marketing are 6 times more likely to be successful than their competitors."
Which side are you on? Your brilliant ideas might be too good to be true, but the ideas alone won't push the stakeholders down the sales funnel and close the deal. Therefore, you need to back up your ideas with the appropriate data to convince the buyers that your offer is the "certified" solution to their problem.
If you are moving in full swing with your content marketing, take some time to analyze your website, stakeholders, competitors and channels to understand the behavior of different elements that affect your business. Gather the data and re-strategize your content marketing accordingly. Who knows you might see a significant rise in your profitability and customer retention!
Hyper-Target Effectively
"Content-personalization ranks three among the five top priorities of B2B content creators."
Just 16% of the B2B Marketers were personalizing their content according to the "content marketing report 2015." The others had full right to not do the same, but the growing need and effective results of hyper-personalization convinced many new takers with time.
The industry is moving from serving "more" to serving "right". The new offerings by social networks and data-gathering tools are giving better options to hyper-target the customers that are not ready to settle for anything less than what they want as an individual.
Effectiveness and More Meetings
"44% of marketers agree that their content marketing effectiveness increases as the frequency of team meetings rise within the organization."
Developing content marketers should meet their teams on daily or weekly basis. The consistent meetings keep you and your team on the same page, along with maintaining the organizational clarity on goals the company seeks to achieve.
52% of the overall content marketers believe that meetings are valuable in increasing the effectiveness of the organizational strategies, including 72% rated as "most effective" marketers.
Final Words
Effective content marketing is nothing but serving all your client's needs without compromising any of the organizational goals. These practices aren't very new or earth shattering, but are still listed among the favorites of the B2B content experts. Take notes and try them out! Content effectiveness won't be a faraway stop.
[xyz-ihs snippet="Hubspot-CTA-Leaderboard"]