Charitable Giving is Simply Good Business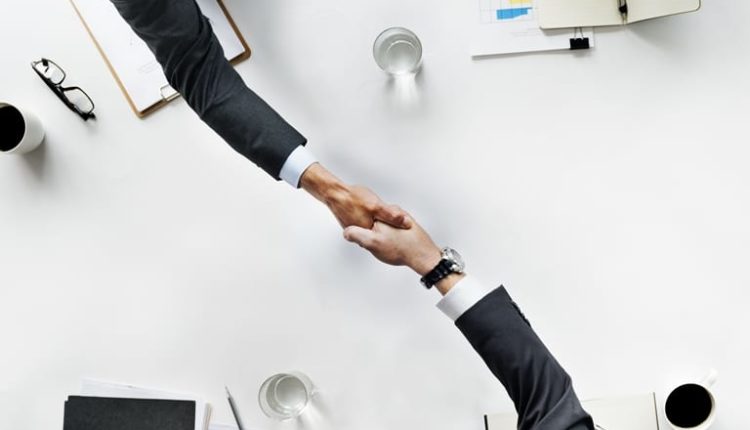 With an uncertain economy and political landscape, small businesses are watching every penny. Some companies have responded by reducing or eliminating their charitable activities, but this is a mistake. When a small business is actively engaged in their local community it boosts their brand awareness and increases consumer loyalty, which has a positive impact on their bottom line. There are many ways to give to others in need and as they say, what goes around comes around.
Tangible Benefits of Charitable Giving
There are many tangible benefits to giving back to your community, and so many ways to do it, and the four most significant ones are:
Linking your business name to an active community charity will demonstrate your commitment to making a difference where you live. This enhances your brand in a way that few other actions can.
Effortless Marketing. All charitable organizations conduct extensive marketing campaigns and your business name will be included in nearly all content. Whether it's printed on a t-shirt, included on a brochure, etched in a thank-you plaque or listed on the letter head, everywhere the charity's promotional pieces go, your name goes with it.
Sales and Loyalty. Whether you are sponsoring the local hockey team or participating in a fund raising event for the community dance troupe, the parents and friends of the participants will notice and are more likely to choose your business over your competitors.
Charity events are an excellent opportunity to network with other business leaders in your community. This may lead to new selling or partnership opportunities and develop relationships with those who have complementary businesses.
Charitable Giving and Marketing
Image source: photodune
Giving to others and supporting worthy causes feels good, but it you need to market your efforts so it can do good for your business too. Share photos of you and your staff volunteering your time and use a "Proud Sponsor of…" banner or sidebar on your website, as a tagline on emails, and more. Tweet, share, post, and upload videos and pictures to every social media account in your marketing arsenal. Make sure that the message is how proud you are to have helped this organization because being humble goes a long way to marketing your brand.
Selecting your Charity
While there are thousands of great charities that deserves support, if you draw most of your patronage from the local area you should pick an organization close to home. Also, identify who you want to connect with through your giving and partner with a charity that has the right match.  A recent study found that 92% of companies find this level of brand alignment was the most important factor when selecting a chartable partner. Which charity you choose will depend on the needs of your community, but you should still have several options from so select the one that truly supports your brand and customer base.
How to Give
There are many ways to give to a charity, and your choice should be based on the stated need and what you can do. A study by Alignable found that of the small business who donate to charity, 81% donate cash, 75% donate goods or services and 67% give of their personal time. These numbers suggest that most small businesses give in more than one way. If you are someone who wants to do more than write a check, you can sponsor an event, donate to a silent auction, offer a scholarship or volunteer in your community Even sharing your space can have a big impact on both you and the charity. This could take the form of allowing boy scouts and girl scouts to sell their wares in front of your business or allowing a charity to use your conference room for board meetings. However you choose to give, be smart by making a connection between your brand and your donations.
Giving when it Counts
Image source: photodune
When a disaster strikes a community, small businesses are often the first ones that step up to meet immediate needs, and this is something that the community never forgets. Whether it's a flood, fire, tornado or earthquake, when a town is devastated money isn't the first need, or even the second. The focus is on safety, food, clothing and shelter. After Hurricane Harvey, many companies donated funds, but several small businesses went a step further by directly providing meals, shelter, and clothing to victims and first responders. The Arby Brothers waited until the flood waters receded and offered families free foundation repairs so that they could return to safe homes. You hope that this level of devastation doesn't occur in your community, but if it does do more than write a check and you will be a hometown hero for life.
Bottom Line
Charitable giving should be part of every company's activities and be promoted as part of their overall branding and marketing strategies. Humbly share your efforts and take advance of the free advertising and brand boost you'll receive to build loyalty and grow your business.