Content Discovery's Impact on Holiday Retail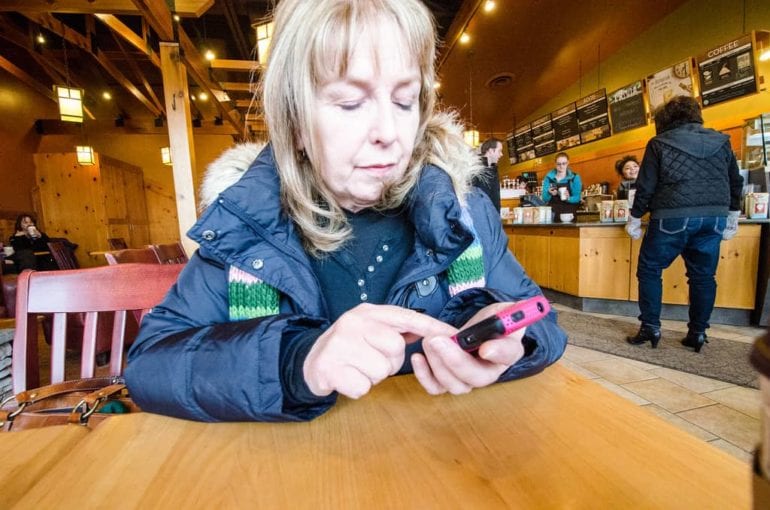 3
min read
Leaves have fallen, the air is brisk, and retailers are dreaming of a holly-jolly shopping season. Although the countdown to Christmas is well underway, there's still time for retailers to capitalize on all of the opportunities they now have to reach consumers this holiday season.
Leveraging Content To Drive Sales
Consumers often ignore traditional advertising and brands are now tasked with creating innovative ways to engage their audiences. One way marketers are achieving this is by creating immersive, content-driven eCommerce experiences. In fact, more than half of consumers are more likely to buy products or services from companies that have custom content.
Developing a content strategy around what your audience finds the most interesting is key. Think about what type of information they will find the most useful, questions they may be asking and any challenges they are facing this time of year that you can help try to solve. Using this strategy, marketers can drive other KPIs like brand awareness, customer loyalty, and email subscription growth.
Go Mobile or Go Home
Experts predict that mobile will have an even bigger impact in this year's holiday frenzy than ever before. A new study from Retale, a mobile app and website that aggregates weekly retail circulars, recently reported that 73 percent of mobile device owners plan to use them for holiday shopping, and IBM expects 24.4 percent of all online sales to be mobile, a 9.5 percent increase from previous years.
As mobile traffic surges, retailers need to keep on-the-go consumers top of mind and plan new ways of reaching them with compelling messages. Unlike content for desktop users, mobile content performs best with short, easy-to-digest paragraphs due to real estate constraints and "information snacking" (making use of otherwise wasted time to consume content). Listicles, bullet points, and videos all tend to drive high engagement rates.
Many retailers have launched websites with responsive designs while others have launched apps to provide the best mobile shopping experience possible. The bottom line is that engaging with consumers across all digital channels including email, blogs, social channels and even live chat can help boost customer satisfaction and improve the overall user experience.
What's Discovery Got To Do With It?
Modern consumers are busy people, preoccupied with life and work commitments that only seem to exacerbate this time of year. A proliferating amount of online content also means that it is harder than ever for marketers to reach consumers, let alone get them to listen and take action.
Content discovery platforms offer marketers the ability to reach their target audience through the power of storytelling, delivering branded content alongside editorial, in a way that's meaningful to the consumer. Leveraging predictive technologies and troves of advanced data, these platforms are able to accurately determine what content (articles, videos, and galleries) users may want to consume next. Instead of users searching for your company or product, your brand's content will find people that are most likely to be interested.
And for businesses to stay relevant, meeting mobile customers' needs is about to become massively important. With display advertising performance in steady decline and its ineffectiveness on mobile, discovery is poised to help marketers stay competitive on small screens where consumers are already in a natural state of "content consumption."
The Discovery Impact on Retail
E-commerce has been around for years and fostered a base of highly mature consumers, 80% of whom research products online before adding it to either their real or virtual shopping cart. Showrooming has long been leaching customers out of brick-and-mortar stores and sending them back online to buy elsewhere at a steeper discount.
But lately, a new trend called webrooming is sending customers who research online back into real-world stores to buy, proving that some shoppers still like to touch things, try them out, and make connections with real people. Forrester Research estimates that the online content driving these webrooming habits will result in $1.8 trillion in sales by 2017 (up from $1.2 trillion in 2012).
Retailers are also starting to recognize the importance of content discovery on mobile, where consumers are spending more of their time and attention. This summer, renowned clothing store Barneys began publishing content via their mobile site to recommend products, connect with consumers, and drive conversions. Similarly, in an effort to engage users and pry them away from all of the distractions on mobile devices, beauty retailer Sephora puts great emphasis on mobile content that offers tangible value. For them, valuable content means "educational" and "inspirational."
Discovery offers marketers a way to strategize beyond the "search-find-buy" mindset. As the holiday season rapidly approaches, there is still an opportunity for retailers to create highly engaging stories about their products or services that are personalized for their target audience. And since traffic is booming on smartphones and tablets, those mobile-friendly, bite-size stories are only more important to make sure you're ready to capture your share of the billions of dollars at stake.