Digital Marketing for Mobile-First Customers – Trends to Track
In late 2016, Google announced its plans to launch the mobile-first index. Once this comes into play (expected sometime in 2018), Google will rank websites based on their mobile versions instead of their desktop versions. This is just one of the several forces that have made mobile marketing the first priority for most digital marketers.
The proliferation of advanced generations of cellular connectivity, plummeting smartphone costs, surging number of voice searches, and availability of WYSIWYG responsive mobile website creators that even a novice can use – all these forces mean one thing. 2018 is going to be a milestone year in the world of mobile first digital marketing. Are you prepared? Once you're done reading this guide, the answer should be YES.
Need for Speed – For Supercharged SEO and Meaty Bottom Line
Ask any digital marketer who's been active in the past three to five years – mobile site speed is one of the keys to success. Though the information is in the public domain, most webmasters tend to ignore that the standards of 'fast' keep are evolving with technological advancements.
Today, it is commonplace for web pages to load in less than half a second, I'd consider it 'top of the line' at least for 2018. As long as your website loads in less than 3 seconds, it's decent enough; anything longer, however, is cause for concern.
Google not only considers mobile site speed as a ranking factor but has been pretty vocal about how speed indirectly impacts several other website quality parameters. From bounce rate (see the visual) to revenues – site speed could make or break things for your business.
Instead of cherry-picking speed-related technical issues, go for the wholesome improvement approach by exposing your website to the 3 most reliable mobile-friendliness tests.
Leverage the Power of 'Local'
Here's a staggering stat – out of every 100 local searches made on Google, 76% result in a store visit within one day! And, more than a third of these store visits result in a purchase. There's the secret of success – if you ever needed one. Also, take into account that 'near me' searches are on the surge. Local search is primarily about mobile.
We're only at the beginning of the geo-battles as far as digital marketing is concerned. Local searches are powering the era of local SEO; so make sure you strengthen your game there.
Here's how you can deliver a fulfilling local search experience to users.
Even your website should be optimized to deliver local search; consider how a search on buying Samsung S8 could take a user to T-Mobile website, wherein he/she can use the in-website store locator to make a more detailed store search instead of exiting the website for another local search.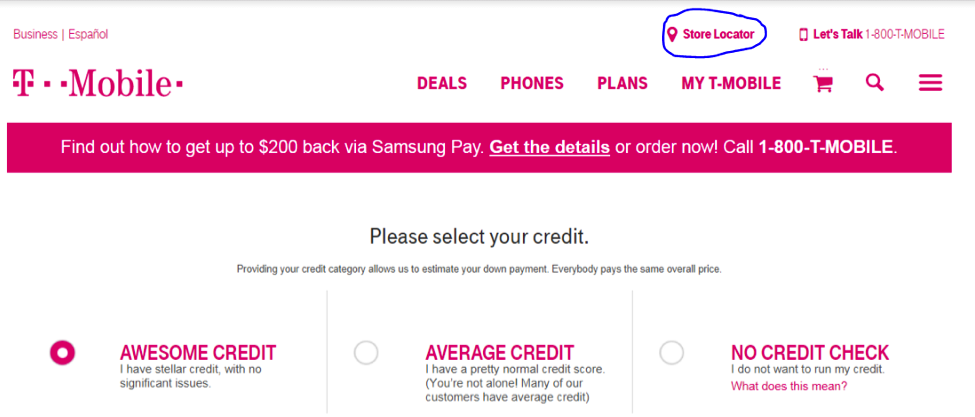 The Micro Moments Approach
A micro moment is one of the hundreds of moments every day when a smartphone owner uses his/her phone to:
find out the answer to a question.
learn to do something.
look for directions to go somewhere.
look for products to buy and solve a problem.
Marketers that can add value and be in the forefront on these moments are likely to get conversions because these searches are backed by an intention to act. I strongly recommend you follow Think With Google project to understand more about the actionable elements of your micro moments strategy.
Note – Google's research shows that 96% users reach out for their mobile phones in micro moments. Do you need any more egging to focus on mobile-first marketing?
ROI Focused Investments in Mobile Marketing Platforms
2018 is going to bring a lot of ups and downs in the world of mobile marketing, and this means businesses need to cling to their marketing budgets and make the right investments. For brands that don't have a mobile app yet, this is a tricky time.
As per Data and Marketing Association's 2017 Statistical Fact Book, almost 80% users deleted apps because they didn't find them useful. Face it – maintaining a mobile app, from a technical as well as a content perspective, is resource intensive.
So, mobile apps only have value to lend to businesses with content heavy digital marketing campaigns, and those offering direct e-commerce solutions. For others, it could well escalate into an expensive elephant to feed, with no real traction coming out of it. Understand the pros and cons of business mobile apps before undertaking an expensive development project.
Make sure you understand and research more about these trends because you'll be better off surfing along.