New technologies have contributed to the rapid evolution of digital marketing over the past few years. The transformation hasn't been completed yet and new trends will continue shaking things up in the future. When asked about the technologies that will have the biggest impact on digital marketing by 2020, 59% of marketers respond that mobile devices will be dominant. According to 45% of marketers, personalization technologies will have the most pronounced impact. At the same time, 25% of professionals in the field stipulate that virtual reality will be the technology that will drive the most change in the coming two years.
Both interactive advertising and in-person customer experiences have been changed and enhanced through virtual and augmented reality marketing. While in 2016 experts were a bit skeptical about the scope of applications in the field of inbound promotion, there are no doubts today about the future of the technology.
AR experts from Iflexion say that virtual and augmented reality are the new digital marketing frontier. What's the exact impact that these technologies will have on the promotional message and its delivery?
AR/VR Campaigns are Already Here
Before examining the long-term impact of AR and VR campaigns on digital marketing, let's take a look at a few examples of companies that already use such technologies in advertising.
In the beginning of 2018, Coca-Cola launched an AR campaign in China and the results have been more than impressive. The message was delivered in the form of augmented reality animation via Alipay – a Chinese mobile payment app. Over the course of two weeks, 6.6 million people viewed the AR animation and received a small monetary gift via the app.
Starbucks experimented with the technology way back in 2011. An augmented reality app was launched for the holiday season, enabling clients to animate their own Starbucks cups. Apart from the animated AR features, the app came with social sharing capabilities.
Absolut, Pepsi, Pizza Hut, Lacoste, and Nivea are a few other corporate giants that have dabbled in AR advertising experiments already.
Augmented and virtual reality bring an interactive element to the table – something that has become crucially important in today's digital advertising. The audience today no longer wants to be solely a recipient of the message. On the contrary, people are looking for active participation in shaping up the campaign and personalizing the message. AR and VR technologies make that possible.
Very Interactive Promotion
The tourism sector was one of the first to realize the potential of augmented and virtual reality for the creation of animated videos. In 2017 and 2018, other industries began exploring these technologies, as well. Today, they are becoming much more common in the world of retail, real estate, and even B2B service provision.
Since the phone will probably be the mainstream consumer platform in the years to come, augmented reality will be much easier to implement in campaigns. Virtual reality's future is still a bit shaky because of the hardware required for the message to be delivered.
Interactive AR videos were only the first step. Now brands like IKEA are taking the experiment to the next level. AR product-based apps and AR lenses are the next big thing. Through such apps, IKEA clients can easily preview a certain piece of furniture and how it's going to fit in their home. When happy with the outcome, clients can also complete the purchase via the app. This way, AR advertising is seamlessly integrated in the ecommerce experience, which has the potential to significantly increase conversions.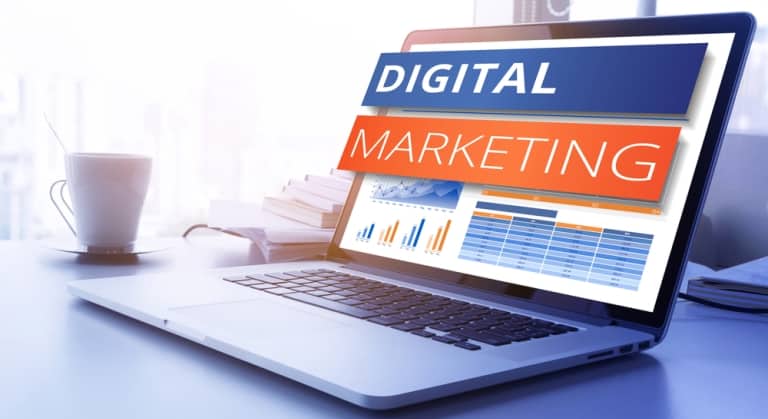 Source: https://i1.wp.com/digiday.com/wp-content/uploads/2017/10/IKEA_AR_APP_PLACE_Master_still_7-4.jpg
The approach aims to improve the interactive shopping experience and add value to standard ecommerce capabilities. Playing with branded 3D projects and positioning them in familiar surroundings results in a more tailored experience that brings easily measurable results.
New Consumer Needs
Not only is VR/AR advertising more engaging, it comes with increased capability of meeting the specific needs of today's consumer.
Society is becoming increasingly mobile-centric. People rely on their smartphones to accomplish a wide range of tasks – from communicating to shopping and even dating. Brands that make themselves readily available via a mobile device can reap the benefits of technological adoption.
Pokémon Go is just one example of the tremendous success AR developments can enjoy due to the adoption of mobile technologies.
Mobile technologies and AR/VR provide convenience. Today's consumers are lazy – they have gotten used to everything being readily available at their fingertips (literally!). People no longer have to work hard in order to connect with the brands that they're interested in. All that they have to do is log in Facebook or check their email to be provided with targeted advertising or opportunities to compare products of interest side by side.
AR and VR provide an immersive, tailored platform that advertisers can rely on to enhance their storytelling efforts. Consumers are brought into an experience that they can control and tweak on the basis of their own preferences. The superimposition of a virtual element on top of real-world surroundings leads to the perfect merger between the two worlds that consumers live in. as a result, companies can easily work on ideas that are specific to what the client is doing and what they could benefit from at that very moment.
What this All Means for Digital Marketing
One word – opportunity!
VR and AR technologies will transform the way in which people look for information, interact with brands, and even shop. From augmented 360-degree videos to virtual opportunities for product testing and even digital showrooms made possible through the use of VR, companies will no longer be limited by the need of potential clients to visit a location or see a product firsthand.
Clients can bring the brand to their world now, regardless of location or currently available financial resources. Potential buyers can easily be taken on a journey that they'll never get to experience through other means.
The placement of the digital world in real-life surroundings creates a context that wasn't possible in a 100 percent digital environment. Not only is this capability cool, it allows a client to see things that other customers of the same brand will never get to experience. That's personalization on steroids and it can't really get any better.
In the past, clients had to visualize on their own whether a certain product was going to be a good match. There was always some doubt and uncertainty because of the lack of accuracy of such visualization. AR and VR take the guesswork out of the equation, which is why the technologies are perfectly suited to the creation of custom digital advertising campaigns.
Add the fact that AR is proactive and engaging to the mix and you have a killer combination of characteristics.
Summing Up
Both ecommerce and brick-and-mortar stores can rely on the AR/VR experience to increase recognition and brand loyalty. A hybrid between the digital fantasy and the real world is already here. While it's still impossible to predict how widespread the adoption of such technologies is going to be, one thing is certain – they have already marked digital promotion in a significant way.