In digital marketing, there are few assets more valuable than an email address. Businesses and digital marketers alike have a greater chance of engaging and converting a customer or prospect when leveraging email through relevant one-to-one communication. Examples of such communication include an email newsletter, a daily promotion, a personalized note or a transactional email.
While the email address is coveted, one of the tallest tasks for an email marketing manager is growing the organization's email list over time. This can be accomplished in many ways, but those that are most successful have a well-defined, documented strategy. At a minimum, a strategy to grow an email database should include promotion of the email program via all owned channels, but it should also include earned and paid channels such as PR, advertisements, and social media.
An Untapped, Owned Channel
Savvy marketers are looking for new ways to grow their lists without spending significant time or budget. One of the newest list growth tactics these marketers are using is the employee email signature, as it presents a unique opportunity to capitalize on an intimate touch point—the corporate inbox.
According to Radicati Group's Email Statistics Report, the average employee sends roughly 10,000 emails a year. That volume of business correspondence means hundreds of thousands (or even millions) of opportunities for incremental awareness and engagement with customers and prospects. For very little cost and almost zero effort, it's almost too good to pass up.
5 Quick Steps to Establish Email Signature Marketing
Email signature marketing is so quick and easy to set up that you can have it setup and running the same day you license the technology from a provider. Here's how it works:
Decide what you will promote.
Design a call-to-action graphic. (See below for an example; make sure to include a compelling value prop)
Upload the graphic into your Sigstr account.
Determine which departments or groups should align with the campaign.
Monitor the campaign results.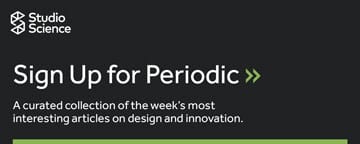 There is no silver bullet when it comes to email list growth. It takes time, patience and lots of testing, but a savvy marketer leverages as many tactics as possible to grow the organization's email list. The email signature is the latest, and potentially one of the greatest, such tactics. Bonus: it can also be used for sales and customer support.