Brand building is a complex process that consists of various types of important details. If you are hoping for the long-term success of your business, you need to pay attention to each one of these details. Designing a high-quality brand identity system is one of the most important factors in that regard.
Brand identity represents the visible elements of a brand that together identify and distinguish the brand in the consumers' mind. The goal of such system is to spark the interest of consumers and subtly convince them to establish emotional connections with the brand.
This might sound simple but it's actually not easy to prepare a feasible strategy to build a brand identity system. In this article, we will show you essential steps that you need to take when designing a successful brand identity system.
The Purpose of Brand Identity Systems
A brand identity system goes beyond simple design features like logos or slogans. Most marketers are not aware of this fact and don't take into account other elements. Needless to say, they are making a big mistake because only a combination of all elements represents a credible brand identity system.
If you complete this process successfully, you will make the brand more recognizable among target consumers. They will be able to notice it instantly on all occasions, regardless of the communication channel. This is exactly the point of brand building as almost 80% of marketing leaders claim that branding is critical to growth.
7 Steps toward Building a Brand Identity
An integrated brand identity is essential to the success of your business. That's why you have to invest enough time to prepare a good strategy.
Analysis of all corporate activities, products, services, and target audiences
The target group is especially important because it's the end zone of your business. A brand is nothing more than the personality that identifies a product or service and it needs to resonate perfectly with an average purchaser. In order to achieve this, you have to learn a few more details:
Age: It's not the same whether you sell items to young boys or older ladies.
Gender: Gender differences are gigantic and you have to take them into account when building a brand identity system.
Location: Consumer preferences often depend on the country or city of residence.
Income: Brand identity can vary depending on the purchasing power of your target group. You will use different styles for the low, medium, and high-income buyers.
Education: Academic background is also important. If you are facing a well-educated group of customers, you need to sound more convincing and rational.
Now that you've completed the business analysis, you can continue with the next steps in brand identity building. Let's see the remaining tactics here.
A logo represents a visual milestone for your brand, which means that you have to pay special attention to this element. It needs to correspond with the overall personality of the brand, revealing its style and core beliefs. More than 90% of the logo designs are relatively simple in form exactly because they want to send a straightforward message to the audience.
This element of identity system can be divided into two categories – primary and secondary brand marks. A primary brand mark is a basic solution that you use in 80% of cases. The design solution of the primary logo should remain more or less the same throughout the years, reflecting the never-changing quality of your products or services.
On the other hand, you need a secondary logo for some 20% of activities that go beyond standard visual solutions and marketing activities. The two options usually differ in shapes or styles but not in a perplexing way – the message of your logo should not change. For example, the Adidas logo goes through changes from time to time but its creators always have the same idea in mind.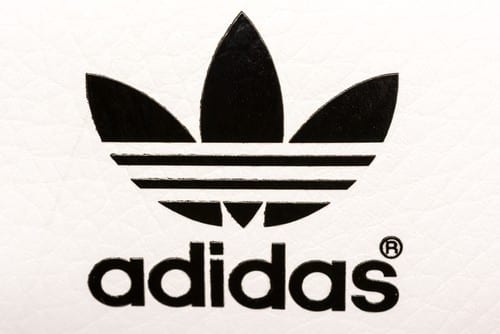 "If you judge a person by the handwriting, you will judge the brand by its fonts. Typography reveals almost as much about the brand as the logo itself," shares Tim Fowler, a graphic designer at Best Essays. "Fonts make the key element of each logo, which means the two brand identity features are basically inseparable."
The best branding option is to create your own special logo. You can hire a designer to do it according to your instructions. If not, you can use evergreen options like Calibri or Cambria. But keep one thing in mind – don't use worn out fonts such as Arial or Times New Roman.
This step of the brand identity system may sound simple but it's actually quite the opposite. Namely, there is a whole science behind the colors and their interpretations, meaning that you don't want to choose one randomly.
Do you know why brands like Ferrari or DHL use yellow as their primary color? It's because it screams power and energy. On the other hand, EcoSpade and Animal Planet use green to emphasize natural purity and environmentally friendly attitudes. Each color has a different context and you have to pick one that strongly relates to your business.
The situation is not getting easier in case you want to mix two or more colors, which is what marketers do all the time. In this case, you have to be aware of the basic color schemes, warm and cool shades, and complementary colors. Only the right kind of balance between different colors will make the desired effect on the target audience.
An average company does a lot of marketing and promotion using various channels of communication. For this reason, a company creates all sorts of promo materials such as presentations, eBooks, infographics, flyers, etc. Marketing communication has to be well-planned and integrated, which means that you need visual templates for each of those activities. It will make the brand communication uniform and universal, thus establishing a genuine brand identity system.
Styling is another aspect of brand building that speaks a lot about your products and services. Every time you go out on the street, you can see individuals who cherish all sorts of different styles. Brands do just the same and you have to decide which style matches your business preferences.
For instance, vintage design is excellent when you want to highlight brand's tradition and superior quality. You can apply postmodern techno styling in case your business is all about state-of-the-art services. The point is that you need to know what works the best for any given brand and the corresponding target audience.
Now that you've seen the most important elements of the brand identity system, you should be able to make a compilation and publish it as an internal brand identity manual. This way, marketers and designers who work in your team will know exactly how to behave and react in all situations. They ought to have creative freedom but you should not worry about drastic breaches of brand identity standards. At the same time, a manual enables brand to evolve naturally, avoiding major leaps in the process.
Building brand as the identity system is still not widely accepted by designers and marketers. They usually pay attention only to details like logos or colors, not seeing the general picture. This can harm your brand in the long run and you need to avoid it by creating a sustainable brand identity strategy. In this article, we showed you essential steps to take when designing a successful brand identity system. Feel free to use our tips and write us a comment if you have other suggestions to share with our readers.