ABM Innovation Summit – San Francisco 2018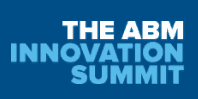 Demandbase is thrilled to once again host the ABM Innovation Summit at the beautiful San Francisco Cruise Terminal. Pier 27 offers panoramic views of the San Francisco Bay and skyline. This state-of-the-art venue provides ultra-modern amenities and plenty of light and open space for learning and networking.
Account-Based Marketing is exploding and more marketers than ever want to learn the 'how' of ABM from real people who are practicing it every day. Real people like the ones pictured right here: Colum Devine of Stratus, Lars Nilsson of Cloudera and Brandee Sanders of BlackLine. Here are the top ten reasons to join us and more than 1,000 of your fellow B2B marketers to get real with ABM at this seminal industry event.