Confab – Minneapolis 2018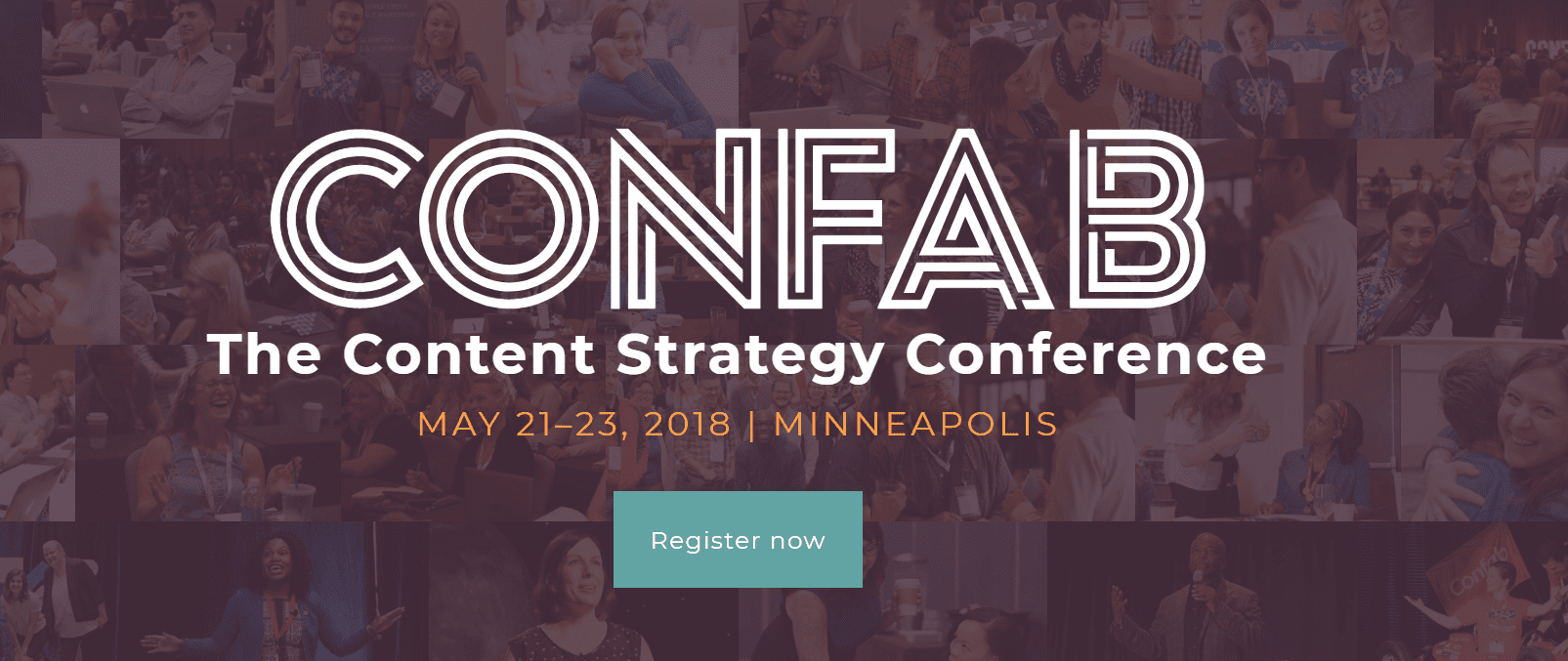 Confab – Minneapolis 2018
Every spring, people from around the world gather at Confab to learn about the latest, greatest content strategy trends and topics. Come hear from the industry's best and brightest. Meet new friends. Eat delicious food. Leave smart, inspired, and happy.
Confab is an event for people who care about making the content better, in their organizations and for their clients. And no, you don't have to be a content strategist to attend! We welcome professionals from all disciplines who plan, design, build, and manage content. Content strategy includes the design, creation, management, and governance of useful, usable content—across websites, apps, bots, newsletters, and everywhere else users experience content.
The conference takes place May 21–23 in beautiful Minneapolis, at the Hyatt Regency Hotel.
The program spans several areas related to content creation and management:
Analytics and performance
User experience design
Workflows and stakeholders
Content management systems
Content design for AI and bots
Editorial assignments and calendars
Hiring and staff management