Digital Summit: Charlotte 2019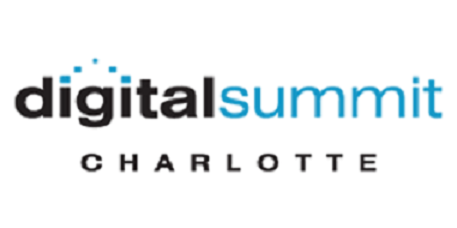 Digital Summit Series is the core events of, TechMedia, a leading producer of regional events that cater to the digital marketing and startup technology communities. Since 2001, TechMedia has been the annual gathering place for thousands of digital marketing leaders and entrepreneurs. Our mission is to educate, connect and foster growth across the each region's digital marketing landscape.
Roles & Designation:
Digital Marketers
Analytics Directors / Managers of Data
Business Development / Account Supervisor / AE
CEO / President / Founder
Creative Director
CMO / VP / Director of Marketing
Content Creators
Deliverability Specialist
Email Marketers
Product Marketers
PR & Marketing Communications Professionals
Search Architects & Analysts
Social Media Marketers
UX / UI Designers
Webmasters
Reasons to Attend:
Brilliant Content – 55+ in-depth, trend-forward digital marketing sessions & workshops – each tons of practical takeaways and ideas to keep you ahead in the digital economy.
Brilliant Speakers – Oodles of insights from leading experts and brands, including Twitter, Nordstrom, Cisco, Cigna, GoDaddy, H&R Block, TripAdvisor and more!
Continued Learning – Your ticket includes access to speaker presentation slides and recordings, for your company to reference and use in your marketing and business initiatives, year-round.
Convenience – Digital Summit is easy to find! Once onsite, plentiful WiFi, venue space, and breaks will help you stay connected to the office, meetings, and clients.
Opportunities – Digital Summit events are more powerful when you attend as a team. We offer great discounts and onsite benefits for groups of 3 or more. Hit us up at registration@techmediaco.com for more info.
Divide and Conquer – Put a bow on your experience with open bars, cool event swag, concierge service, exclusive meet & greets, onsite giveaways, fun parties and receptions…and much more.
Key Topics:
Content, Social, Email, and Data & Analytics
Brand Storytelling, Search, Conversion & Engagement, and US & Design
Mobile, Strategy, B2B Marketing, and B2C Marketing
Important Speakers:
Scott Dikkers, The Onion
Ann Handley, MarketingProfs
Rob Lawson, Google
Amanda Lordy, Nascar
Jessica Casey, Twitter
Pricing: 
Conference Pass – $245
Plus Pass – $345
Premium Pass – $445
Platinum Pass – $995
Hotel Information:
Not Available on Event Website / Awaiting Confirmation