Facebook Introduces Influencers and "Mentions" In Race Against Twitter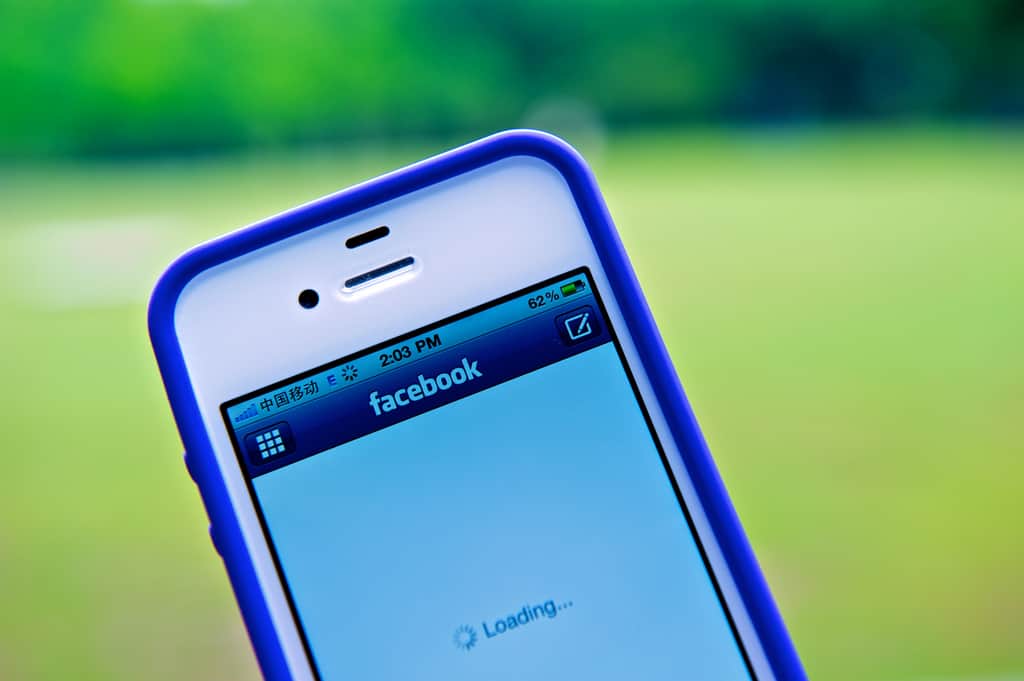 It might be the most widely used social media platform in the world, but Facebook has been mindful about what's working for its fellow social networks.
The latest push is to bring high-profile influencers, famous people and celebrities to share their big ideas on Facebook, just as they currently do on LinkedIn and Twitter. This came in the form of Mentions, Facebook's new app exclusively for the famous, verified, and heavily-followed. The app prevents hacking, highlights fellow influencer mentions, and encourages celebrities to interact with their fans through Facebook more frequently. According to the social network, nearly 800 million users follow celebrities and other public figures on the site, engaging in more than one billion interactions each week.
"With so many people connected to public figures, it's really hard to manage those interactions," Facebook product manager Allison Swope told Variety. "We realized we could create a way to make that easier."
Variety also noted that celebrities embracing the Facebook Mentions app include Mariah Carey (20.7 million Facebook followers), musician Ed Sheeran (7.1 million), and Arianna Huffington (1.3 million), and that those using the app interact and produce content twice as often as those who don't.
A Focus on Celebrity
Facebook has been building to this roll out for some time, and recently hired John Cantarella to be its Head of Global Influencer Partnerships. Cantarella used to head up digital news and sports for Time Inc., so he comes from a strong digital content background. The hire comes on the heels of other celebrity-focused efforts including a plea to get famous folks to post public content, as reported in AllThingsD.com. You might recall the buzz when Channing Tatum posted the first photo of his new baby on Facebook, rather than in a print magazine or on another platform. "In recent months [Facebook] has bulked up a global team tasked with courting and hand-holding stars; in some cases, it offers incentives for those who post," says the article. Facebook itself is proud to tout their own celebrity successes, as a recent write up in their own newsroom illustrates.
According to an article in Business Insider, this has been Facebook's strategy for some time, under the leadership of Dan Rose, VP of Partnerships and Acquisitions Chief. His team has been nestling up to media organizations and those in the entertainment industry to forge partnerships with Facebook.
"To cozy up to the media and entertainment industry, Rose needs to demonstrate the benefits of its social network and its massive audience, something rival Twitter has proven adept at," said the article. As such, Facebook has been creating reports behind the scenes regarding the Facebook conversations taking place on their network about big pop culture events to help school potential partners about the reach of the network.
Facebook as News Source
In addition to getting the Beyonces of the world to share their big news and fan-craze-inducing moments, Facebook has also been trying to position itself as a strong source of news, as per its launch of FB Newswire. The goal, as stated in Facebook's press release, is to be "a resource that will make it easier for journalists and newsrooms to find, share and embed newsworthy content from Facebook in the media they produce." While Twitter has broken a lot of stories, Facebook is trying to set itself apart as a go-to source for journalists by offering already-vetted stories. As FastCompany explains, "Perhaps one advantage the FB Newswire has over Twitter is the content shared there will have already been confirmed by Storyful's team, effectively eliminating a step in the reporting process."
Facebook is always evolving and growing, whether it's acquiring other smaller tech players to enhance its platform or tweaking ideas that have been successful on others. It will be interesting to see how bringing influencers on board will transform the network.
This post originally appeared on NewsCred.