From Facebook Video Autoplay, a Trend Is Reborn: Silent Film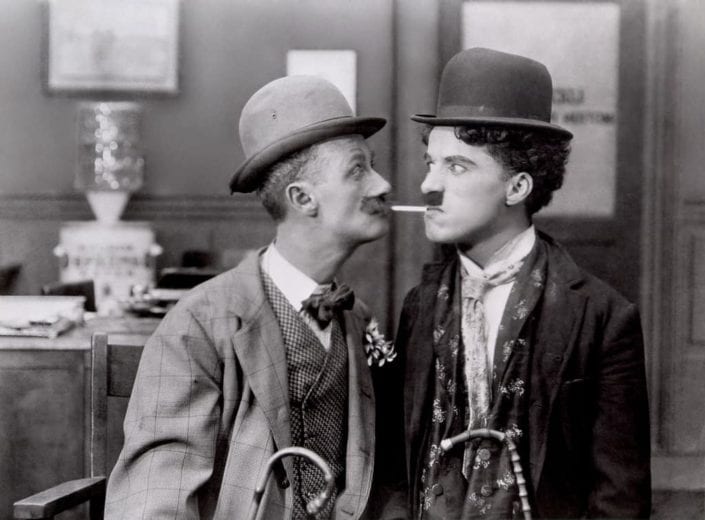 The age of autoplay has spurred a new twist on an old art form: silent film.
Thanks to the meteoric rise of Facebook video autoplay, brands are seeking new ways to deliver video content that grabs users in seconds, even in a soundless environment. For brands accustomed to captive audiences in front of television screens, it's a new challenge. But in an increasingly mobile, social, and video-oriented world, brands' soundless videos will be rewarded.
The Rise of Autoplay
Autoplay video has been around for a few years, but Facebook's adoption of the feature in 2013 sealed the deal on the autoplay revolution. For users, autoplay makes absorbing video content easy—videos start automatically playing as a user scrolls through her news feed, and because the sound is muted, the disruption (say, in a work environment) is minimal. Just like Facebook, Instagram, Twitter and Tumblr feature autoplay videos, and Yahoo is following suit.
The autoplay shift has forced brands to think nimbly about how to grab users in seconds in a soundless environment, where Facebook counts just three seconds as a video view. Brands that can make the first few seconds count will presumably entice users to linger on the video content and even tap for sound.
Giving Video Content Marketing the Silent Treatment
Brands are tackling the sound issue in creative ways. Hotels.com, for example, addressed the no-sound issue head-on with a spot that incorporates text subtitles plus a sign language interpreter. "Ads auto-play silently on Facebook, so I'm using subtitles and an interpreter to tell you [that] you can get 10 percent off your first hotel stay when you download the Hotels.com app," the Captain Obvious character tells viewers in the 27-second ad.
A Capital One video ad follows a similar vein. In the video, actress Jennifer Garner appears on screen immediately and appears to start tapping the glass, bringing up a volume icon that encourages users to unmute the video. The 16-second spot puts the celebrity front-and-center from the beginning to capture viewer attention, hopefully compelling users to linger a few seconds longer.
Publishers are also finding soundless workarounds to tell stories via video content. Vox produced a snappy video about Deflategate, using a series of animations, text and images with no voice over.
Some videos need no words at all to resonate. A highly emotional video promoting organ donation in Argentina features music, but it's easy to follow even without the sound turned up. The video tugs at the heartstrings as it follows a man, his dog, and ultimately, a patient helped by an organ donor.
Benefits of Autoplay-Friendly Video
With autoplay exploding across social media channels, brands that produce silent videos will have an advantage. In the autoplay era of video content marketing, it's not enough to upload a TV commercial to Facebook, because the format might not be eye-catching enough in Facebook's scroll-to-play environment.
But video content marketing efforts specific to these platforms pay off. Native Facebook video ads have higher interaction rates than videos on other platforms, according to Greg Manago at MindshareContent+ and Entertainment in Adweek. If Facebook does indeed supplant YouTube when it comes to video dominance, brands that move quickly to address the Facebook video autoplay environment will be ahead of the pack. For video content marketers, silence could very well prove to be golden.