Fund Your Travel With These 3 Digital Nomad Ideas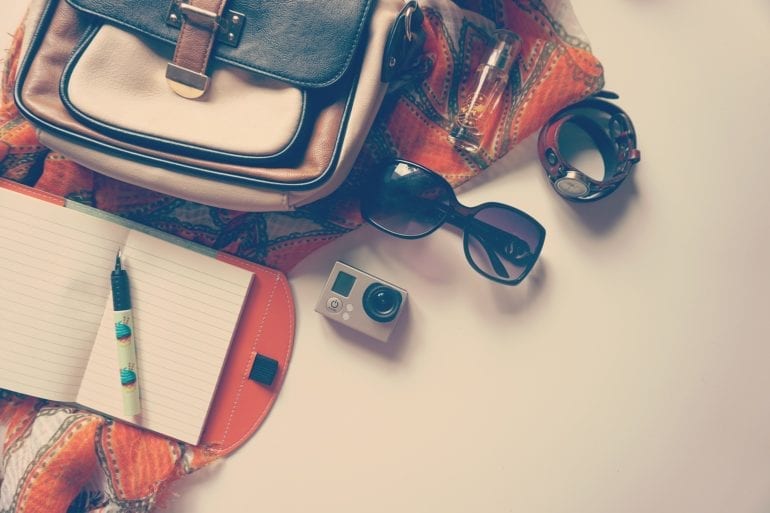 There are more people than ever shifting from the traditional 9-to-5 workforce to become digital nomads. With remote working opportunities around every digital corner, why not take advantage and optimize your time for more travel. There are also more companies willing to hire remote workers, rather than shelve them in an office.
Digital nomads are also not simply looking for remote jobs. They are also starting their very own businesses, creating a way of life that promotes travel and experiencing the world while making money. The digital nomad trend has served up a number of new remote business opportunities for those ready to leave the cubicle behind.
Are you ready to fund your travel being a digital nomad? From starting a WordPress blog to an launching actual online business, here are a few businesses you can start and do just that!
1. Launch An Online Business
One way to fund your travel as a digital nomad is to create and launch an online business. Chances are, you have some professional experience you can turn into an online business, from accounting to job recruiting. Since a lot of businesses are seeking outsourcing opportunities for various tasks and projects, you can make money for yourself instead of making a boss in a company money. Why not?
Creating and launching a business from anywhere in the world is certainly not easy, but definitely possible. And there is added benefit. You get to continue your career while globetrotting. Before doing this, consider the following questions:
Are my skills needed?
Can I do it as a digital nomad?
How can I continue networking?
What companies have use for my professional experience?
How will invoicing, taxes, etc. get done?
Do I need remote employees?
Can I run an online business and still enjoy traveling?
If you are comfortably in your answers to the above questions, it is time to create a website. You will need your site to be clean, concise, and SEO optimized. It is also important that you keep your website design simple, so you can spend less time troubleshooting site issues, and more time landing clients and traveling.
2. Become A Traveling Creative
There is certainly a theme to most digital nomad online businesses. Many of them have a creative vibe. What does this mean? Creatives are writers, web designers, designers, marketers, social media managers, and more. Starting a creative website to fund your travel is a common and easy endeavor.
Creatives can also charge enough to live pretty good while on the go. And most companies are in major need of creatives that can add value to their business. After all, why hire a full-time email marketer if you only need to send out two emails per month to your subscriber list? You will need, however, a creative portfolio that speaks loudly to your abilities.
The good news is that you can use a website to serve as your online portfolio. Your site's home page can have your photo, service sections, and a little story about your professional skills. Your about page can get a bit more in-depth. The portfolio page of your website can showcase your past work with client testimonials. And don't forget an up-to-date contact page.
3. Become A Travel Blogger
Since you will be traveling anyway, you might as well blog about it and get paid. Travel blogs are also very popular and generate a pretty loyal following. Creating a travel blog is pretty simple. Just choose a blog WordPress theme, set it up how you like it, and start blogging your adventures. This could be written content, as well as video content, pairing your blog page with Instagram and YouTube.
Successful travel blogs are personalized to the target audience the blogger wishes to reach. For example, if you are a female traveler, you may have a lot of loyal women inspired by your solo travels around the world. Family travel blogs are also pretty successful, like Surf and Sunshine. Be sure your content marketing strategy is informative and use a lot of visuals to keep your readers engaged.
In Conclusion
The world is your oyster, especially if you are a digital nomad. The digital nomad lifestyle is definitely not a trend. It very well could become the norm in a few short years. Whether you want to fund your travel or simply have more time at home with your family, online businesses you can run from anywhere are the way to go. Are you a digital nomad? What's your story?