Adwords Updates and Google Assistant Innovations
The highly anticipated Google I/O developer conference kicked into high gear yesterday with exciting new machine learning, Smart Home, and self driving car updates and revelations. While the bulk of the event's announcements consisted of non-marketing related innovative tech reveals, some of Google's upcoming products, features, and updates could have promising applications for content marketers and promoters.
[bctt tweet="Google I/O: All the cutting edge new developments marketers NEED to know" username="relevance"]
For example, Google Assistant, used prominently with brands looking to reach audiences across multiple devices, is getting a massive upgrade. Adwords and AdMob are also getting extensive updates designed specifically for app developers looking to find new customers and buy and sell ads.
Google I/O was created as a place where developers could connect, collaborate, and learn from each other. The spirit for innovation has never been stronger and as new tech starts to emerge, developers and marketers alike have begun adapting it to fit their needs and elevate outreach strategies in incredible ways. 
Today's marketing landscape is eons away from where it was five or ten years ago and in another ten years it could be virtually unrecognizable. Consumer behaviors, especially mobile behaviors, will never stop changing so it's up to us to stay connected with our audiences' wants and needs so we can continue to earn and grow.
I've listed some I/O announcement highlights below that I firmly believe will have an impact on content marketing and content promotion moving forward.
New Adwords and AdMob Updates
[bctt tweet="VTC for #Adwords, surfacing relevant content on apps, more accurate ad analytics, and more. Read on for the Google I/O announcements guaranteed to elevate your content. #contentmarketing" username="relevance"]
This morning, Google announced several new Adwords and AdMob innovations including a new beta that will allow developers to surface relevant content in app promotion ads, VTC reporting updates, rewarded ad optimization in AdMob, and more.
Surface Relevant Content

One of Google's many new betas will make it easier for developers and marketers to feature products, articles, games, and other content images and descriptions within a single ad. This will give app users the chance to demo the app and get an idea of how much they'll use it before they download. The beta will be available in the coming months.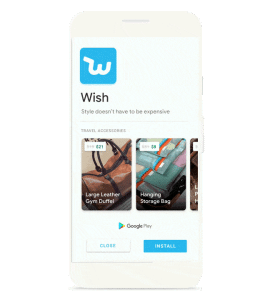 Google Play Instant Updates

Google also announced that they have started early testing to make Google Play Instant compatible with Adwords. If all goes well with testing, users can try out games directly from ads across all platforms that Universal app campaigns reach.
VTC for Adwords Advertisers

Google is also working towards making app analytics easier and more accessible. As part of this push, they are planning on making VTC (view through conversion) available to Adwords app marketers later this month. According to Google's 'Inside Adwords' blog,

"With VTC reporting, you can understand which viewable ad impressions were associated with conversions. For example, you can use these reports to better understand how well your video and display ads influenced app installs. VTC reporting will consider only impressions that meet the Media Rating Council (MRC) definition of ad viewability."
More Accurate Ad Analytics

As we dive deeper into today's content renaissance, ad measurement has never been more important. Users are subjected to thousands of pages of blog posts, videos, podcasts, and traditional ads everyday and it can be challenging get a clear measurement of who is viewing your content and for how long.

 Google is working to give developers a more accurate picture of audience measurement by reflecting the accurate value of their app inventory. To do this, the company announced yesterday that they are integrating IAB Tech Lab's Open Measurement SDK into their Google Mobile Ads (GMA) and Interactive Media Ads (IMA) SDK's. Developers using DoubleClick can request to join this beta starting next week.
Rewarded Ad Reporting Comes to AdMob
More and more users are engaging with rewarded ad experiences. For marketers, they're a great way to get content views and for users, they're a solid alternative to making in-app purchases.

 For those not familiar with rewarded ad experiences, users can opt-in to these ad experiences (mostly on games) in exchange for in-app incentives like extra lives, coins, or other digital goods.

Typically, rewarded ad experiences are chosen instead of paid exchanges. Paid exchanges do come with more incentive but users are much more likely to watch one or two 15-30 second ad to get a couple extra lives instead of forking out real world money on digital items.

Because so many users are opting in to rewarded ads, Google has decided to introduce rewarded reporting in AdMob. Developers will be able to view user opt-in rate, consumption rate, and rate of reward use. According to Google, the new metrics can give developers and marketers the chance to address questions like, "'Do more users opt-in when the ad is shown after Level 1 or Level 4?' 'Which type of rewards do users prefer — coins or lives?' 'How often do people use their rewarded items?'"

The new beta will be arriving soon as an open beta to developers with linked Firebase and AdMob accounts.
AI Updates: Google Assistant Gets a Whole Lot Smarter
The AI space is in a state of perpetual evolution. Dozens of marketers and marketing agencies have already made AI a part of their outreach strategies (more on that here) and we are only at the cusp of the machine learning revolution. In his article, What Every Content Marketer Should Know About Artificial Intelligence, marketing expert Chad Pollitt states, 
"AI used to process images and personality types have long been available. They're considered elementary at this stage and provide minimal value. Solutions focused on interpreting many different structured and unstructured data streams to help scale, report on, predict results and improve accuracy are the ones providing value with AI."
Google's new AI developments will undoubtedly turn those solutions into something more accessible for marketers. Because Google's Assistant updates are so insanely extensive, I've narrowed down the most important and relevant into the following points.
[bctt tweet="Google Assistant is getting a WHOLE lot smarter. Find out what this means for you by checking out our Google I/O breakdown. #ContentMarketing" username="relevance"]
Multiple Actions:

Google Assistant will soon be able to understand compound sentences. Before, a user would have to ask the Assistant one question at a time, making the question and answer turnaround lengthier and more complicated. Now, instead of asking "Hey Google, what time is Avengers Infinity War Playing on Saturday?" and then following up with "Hey Google, where can I get tickets?" you can ask, "Hey Google, what time is Avengers Infinity War playing on Saturday and where can I get tickets?" in one fell swoop and Google Assistant will answer both.
Significance for marketers:

Multiple actions will make it much easier for users to engage with your promoted content. Instead of having to say "Hey Google" before each request, a user can get connected with you faster and receive more thorough answers and solutions. AI minimizes the degrees of separation from B2C and vice versa to just one. Multiple actions will make that one degree seem much smaller.
Deeper, More Fluid Conversations:

Conversations with AI assistants have never been the most fluid. Because AI has never been able to get a full handle on our many voice inflections, syntax, and natural pauses, conversations with them have felt a little unnatural, dry, and well…limited. Now, Google is working to change all that by using WaveNet technology to underline raw audio, making our H2B (human to bot) conversations a little more human.
Significance for marketers

: Being able to have better, smoother conversations with an AI will make it easier for users to access your content and find solutions. AI fluidity also opens up doors for deeper, more engaging and interactive ads.
Google Assistant Will Make Phone Calls for You

The days of scheduling appointments or reserving restaurant seats via phone may be coming to an end. For phone call haters, this is a godsend. For traditionalists, this may seem a little…odd, unnatural, and even dangerous. Whatever your stance, the idea of an AI assistant making a phone call for you is intriguing. Google presented a demo at I/O yesterday of Google Assistant attempting to make an appointment at a salon and reserving a spot at a restaurant. The results were nothing short of mind-blowing and the video has since gone viral. (Check it out below)
Significance for marketers:

Making phone calls has become somewhat of an antiquated affair. If given the choice between setting up an appointment via a website or phone, most people would choose email. It's quicker and you don't have to deal with the stress of not knowing what to say.

As this technology develops, it may be possible for brands to make calls to other brands via AI. If the technology gets to a more advanced level, it may boost our B2B efficiency (allowing us to make  multiple outreach calls to multiple brands quickly) but on the flipside, personalization may be lost. As the video shows, Google Assistant was able to fool a salon worker but it may take some time before the AI will be able to hold, longer and more complex conversations
Innovations and Authenticity
The Google I/O Conference still has one day to go and already it has been jam packed with dozens of cutting edge new tech developments. The hype is real and marketers can benefit from Google's new launches and updates just as much as consumers and developers.
The relationship between consumer, developer, and advertiser has always been a close one and as we charge into an uncertain future, that relationship will need to get even stronger.
The world is, technically, more connected than ever but there is a strong sense of disconnect breathing between the lines of code we see on our screens everyday. Marketers, developers, and consumers are always searching for new software, tools, and tips that will make their lives easier but above all the technology, we are constantly searching for authenticity.
The numerous updates to Adwords and AdMob are great but what good are they if our content is dry and inauthentic? The same can be said about AI. Machines are getting smarter and more human-like everyday but arguably, they will never be able to fully replace human interaction.
Final Thoughts
What we need to do is harness these tools, not to replace our current content strategies but to elevate them. In a world where a million branded voices are crying out for attention, the one that is most authentic and relatable, yet still attuned to trends, tech, and optimization, will carry above the rest.
Let us know what Google I/O announcements you're excited about in the comments. If you'd like to learn more about the future of AI and how it relates to content marketing, check out Chad Pollitt's ebook Marketing Analytics and Artificial Intelligence.