Case studies are a great way to dig deeper into a specific customer experience. They can help your company gain insight and serve as an example to show how you've delivered results. Case studies can also be a powerful marketing tool. Your company can use them to show your audience real life examples, techniques, and results. If you want to create a case study that will keep readers interested and curious to learn more about your company, there are a few things you should keep in mind.
Have a Specific and Realistic Goal
What's the purpose of this case study? Each one should be a helpful resource to your customers but get more specific with your goal. Remember that when your customer gets to your case study, they'll be at the decision-making stage of the customer funnel. Reading about a previous experience your company has had with a customer could be what seals the deal for your next customer. For example, your goal might be to highlight one service your company offers.
Choose Your Case
This is persuasive content, so choosing the right case to share is important. As you're making your decision, be sure to focus only on projects that have already been completed, not any that are still in progress. The project you choose should have had a successful outcome. You'll want to showcase the skills and services of your company, so look for a project that best highlights your abilities.
Gather as Much Information as Possible
A case study is based on facts. To give your readers the full story, and the numbers to back it up, gather as much information as possible about the project you're discussing before you start writing. That information can include:
Emails between your company and the customer from the planning phase of the project
Discussion of the problem the client faced and potential solutions your company offered
A timeline of events from the process of resolving the client's problem with your solution like the one in the image below
Customer testimonials – 85% of consumers trust customer reviews and testimonials as much as personal reviews from friends.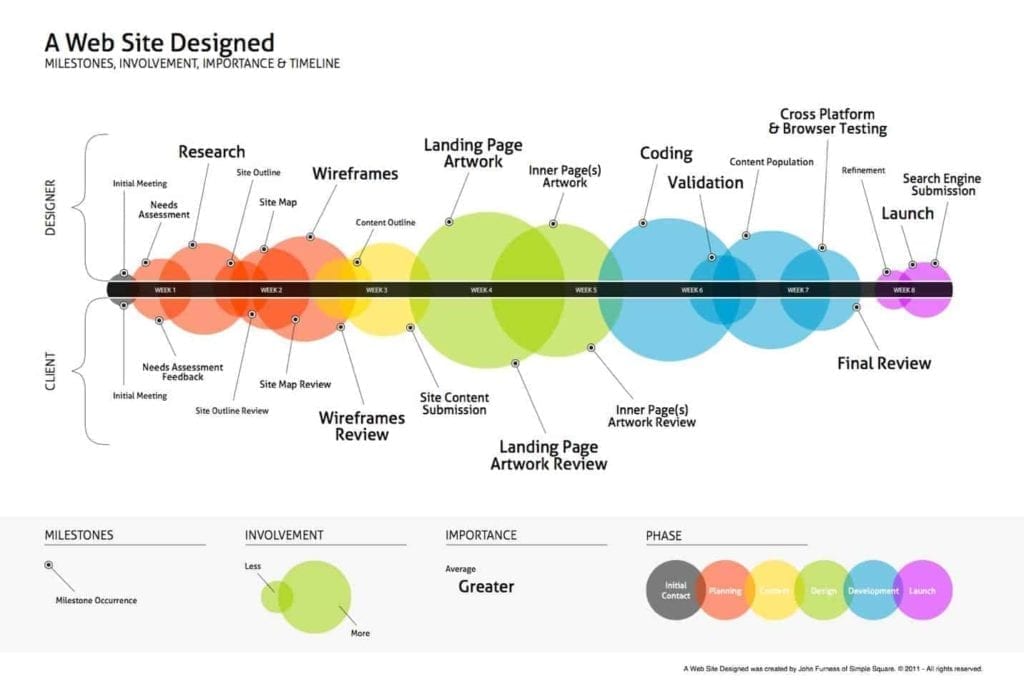 Image via Engne
Make it Relatable to a Wide Audience
While you'll want to have a specific goal in mind, be sure that the content of your case study appeals to a wide audience. Ideally, all potential customers should be able to read your study and gain something from it. Focusing too much on making this case relatable to a customer with the same problem will prevent other potential customers from seeing how your company can solve their problems as well.
Make it Readable to a Wide Audience
Case studies generally use a storytelling method to share information. While this is a great way to explain the problem and solution to your potential customers in a relatable way, it's also a writing style that tends to get wordy. As you're writing and editing your piece, skip the irrelevant details. Stick to the points that are important to the case and support your goal.
Use the Numbers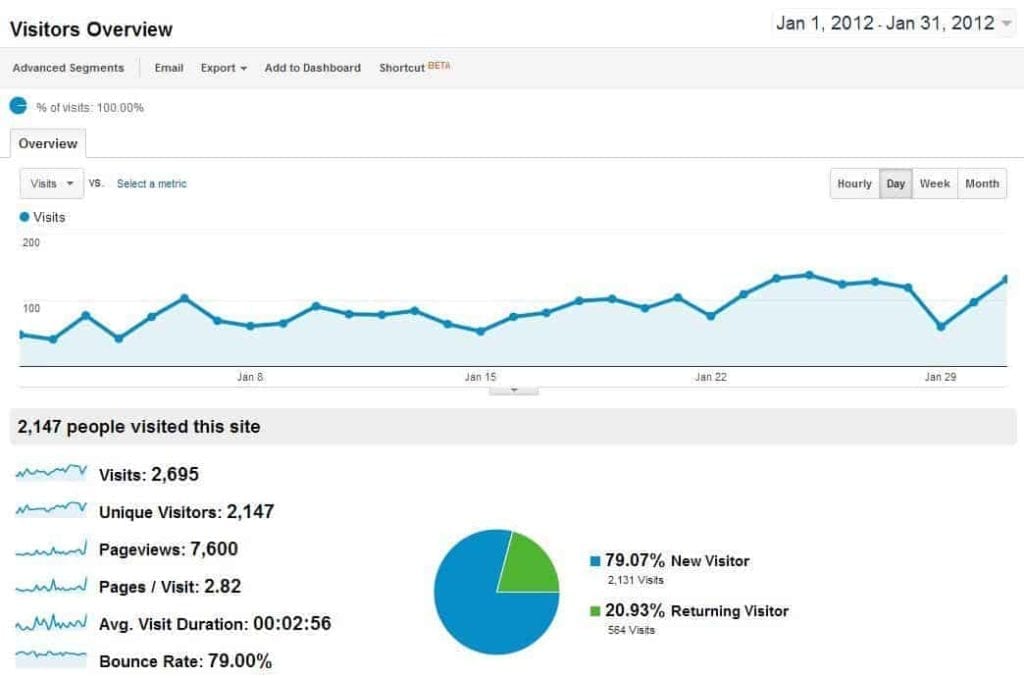 Image via SEO Nick
Customers will enjoy reading a story with a problem and solution they can relate to. However, that story most likely won't give them all the details they need to make a smart business decision. That's where data comes in. Include data that shows exactly how you helped your customer. For example, if you launched a social media campaign, provide the numbers for post engagement and conversion rates. If you created content for a website, use graphs like the image above to show how web traffic grew over time.
Let Your Customer Speak for You
There's no better tool to promote your company than a customer who had a great experience. 69% of customers say they'll even spend more at a company with great customer service. Ask the customer from this case to share their story. Pick statements from that story to highlight exactly how your company listened to the customer's needs and developed a solution to their problem. You won't need to turn your case study into a sales pitch. Your customer will sell the service for you.
Case studies may seem intimidating, but they don't need to be. Use these tips to share one of your company's triumphs and serve to persuade customers to be your next success story.