Making an ebook successfully can be a hugely satisfying process, but the task is by no means easy. In fact, it can be quite overwhelming. There are multiple steps involved such as writing the content, designing it to look like a professional job, and ensuring that it is attractive enough to grab the attention of the targeted audience. There is no way you can ignore the ebook and still create a successful marketing program. Ebook is one of the best ways of achieving your lead generation goals and hit your content marketing objectives.Here is a detailed post on how to create an ebook from start to finish that you can use to get a deeper insight into the process. When you are through with this post, you will be reasonably confident about your ability to create an ebook even if you are not exactly an expert in designing.
The key aspects to consider when you plan to create an ebook are:
Choosing the right topic that resonates with a larger audience
Having a clear perspective about every chapter
Knowing the kind of content that each chapter will constitute
Creating the design of the ebook
Choosing the best color combinations
Adding captivating visuals
Adding interesting and valuable stats and quotes
Using the right call-to-action tabs
Download Now : Content Marketing vs Marketing – A Traditional Marketer's Guide to Content Marketing in 2018
It is equally important to convert your ebook to PDF format and create a dedicated landing page. This can help you in spreading the word about your ebook and attract a larger audience. Like everything associated with marketing, all your hard work will come to a huge naught if you do not promote your ebook on the appropriate forums using the best strategies. Tracking the results of your promotional efforts is another must-do step.
Now let us go into the details of the above-mentioned points.
Step 1: Choosing the Right Topic That Resonates With a Larger Audience
It is extremely crucial that you do not fumble in choosing the topic for your ebook. Remember that by choosing a popular and trending topic you will be able to generate leads for your sales team. Choose a topic that will create the right level of interest and curiosity in the prospects and make them click the download tab. Here's where your expertise comes in. Deep dive into the subject you are familiar with and add value to the content with some extensive and advanced research. The topic must be good enough to open up conversations and must help achieve sales and marketing objectives.
Step 2: Having a Clear Perspective about Every Chapter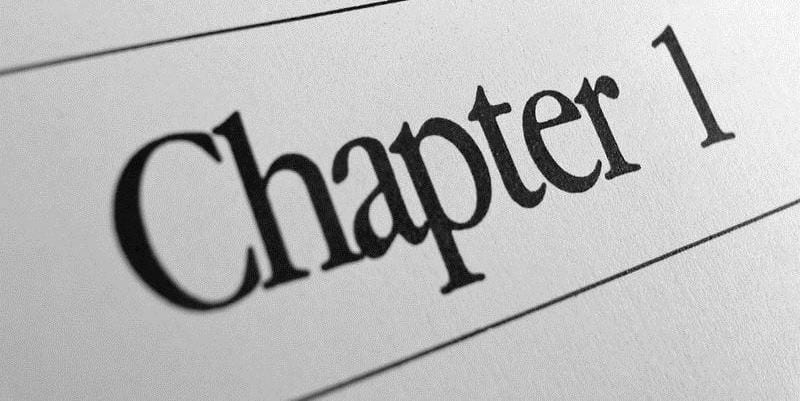 The introductory content will give readers a fair idea of what to expect from your ebook and will help draw their attention. It is a good idea to give readers a peek into the topics the ebook will cover and what benefits they can get from perusing the book. An effective and powerful introduction is a great way of keeping readers hooked.
It is not completely off the mark to say that the chapters of an ebook are akin to various blog posts, rolled out in a series. However, unlike blog posts that are often disjointed and jerky when it comes to continuity, the chapters in an ebook must have a continuous flow and keep the readers engaged. They must ask this question in their mind – what next? When this happens, it is a sure sign that you have got the flow right.
Download Now : One Company Is Honing Influencer Marketing. Learn Their Secrets
Another area of debate is about the length of the ebook. There is this perception that e-books must be lengthy and long-winding. This is a myth. The thumb rule when it comes to the length of an ebook is that it must cover all aspects of the topic and provide valuable information that the readers can use. Do not add fluff and words that do not need to be there in the ebook. Cover the topic on hand as extensively as you can without sounding boring.
Step 3: Knowing the Kind of Content That Each Chapter Will Constitute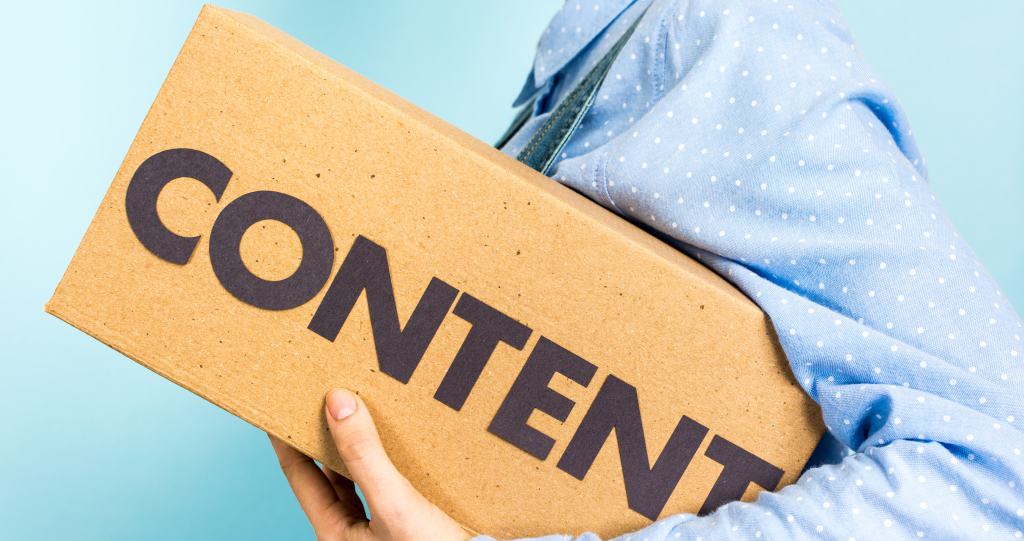 Every chapter must be written like a blog post – providing information that your readers are waiting for and then adding some more value by using your creative skills. Avoid long sentences and paragraphs that can easily bore your audience. Smaller paragraphs and sentences, peppered with bullet points that highlight the key aspects of the topic that the chapter covers, are ways to keep your readers engaged better.
Images and graphics must be used cleverly to drive your message home. It is a fact that content that is created on the above lines do manage to grab audience attention better than content that's not planned and is presented in a monotonous and haphazard manner.
'Consistency is the virtue of fools' – a wise man once said, but when it comes to ebook content, you can succeed in your objective only if you maintain a consistent structure across every chapter. When there is consistency, you can make a smooth and natural transition from one chapter to another. Your readers will be able to clearly perceive that there is some kind of progress in the ebook with every successive chapter. There should be clarity in the way you express yourself since it automatically creates a sense of authority about your writing in the minds of your readers.
Download Now : 7 Ways To Maximize Conversion By Creating A Customer Comfort Zone
Use of formatting in the appropriate places in the form of bold text and bulleted lists can be an excellent way of drawing the attention of readers to the most important areas of your ebook or highlighting some of the key points you want readers to remember.
Step 4: Creating the Design of the Ebook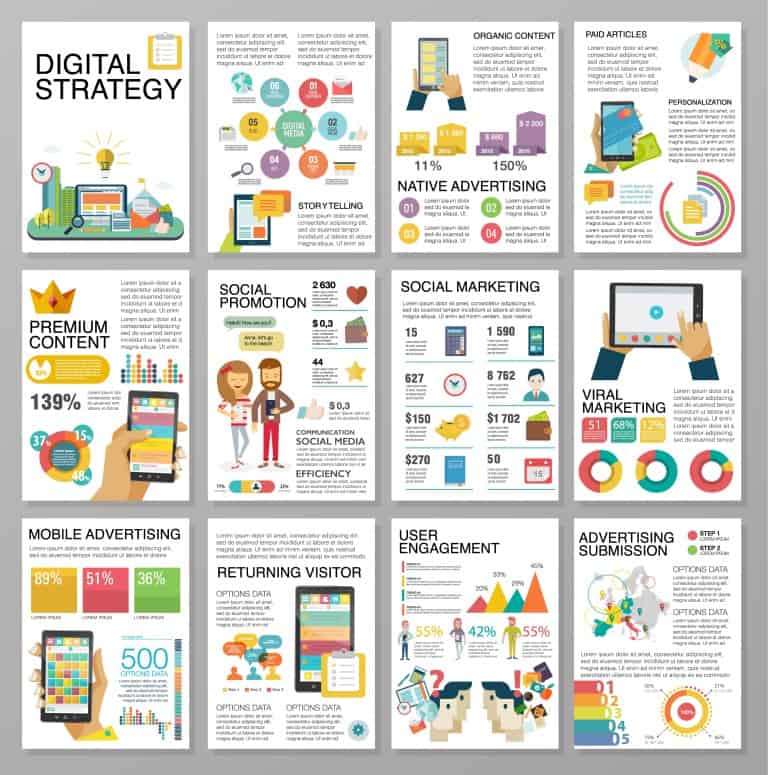 There are ebook templates available to help you design the ebook in an attractive and attention-grabbing manner. PowerPoint is an ideal tool for designing the book and the pages to meet the reading format of your audience. The templates can be customized to match your requirements.
Step 5: Choosing the Best Color Combinations

The ebook templates also offer a fairly good choice of colors to choose for your ebook. Make a smart choice of colors with the right combination to make the ebook stand apart. You can even consider using your brand color scheme for your ebook to create an identity that's unique and which your readers will immediately identify with.
Step 6: Adding Captivating Visuals

Fitting images and graphics in the right places in an ebook can prove to be extremely challenging. You must know how to get the thing right to maximize benefits. In a way, the images and graphics can be complementary to your writing so that they all appear linear and in a smooth flow and, more importantly, in the context of the message you want to deliver.
The dilemma that most ebook writers face is whether to add these images and graphics before or after the ebook content is completed. If you have planned your chapters well, it does not matter whether you add them before or later. It is more important to make the images look like they are part of the whole content.
Download Now : How-to-Get-People-to-Share-Your-Content-ebook
They should also be used as a tool for improving reader's understanding of the topics being covered in the ebook. You can consider consulting an ebook expert for getting valuable tips on the right ways of using graphics and charts for making your ebook content more powerful.
Step 7: Adding Interesting and Valuable Stats and Quotes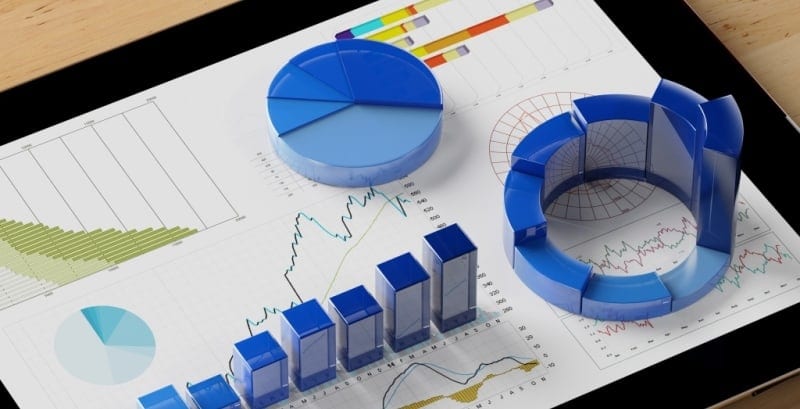 Many marketers make use of interesting and informative statistics and quotes within their ebook content to impress the readers. However, to achieve the desired results, make sure that the stats or quotes added to the content have the ability to add real value to your ebook. There are many ways of highlighting a specific piece of statistics or quote. Whichever way you choose, make sure you keep the content flow intact.
Step 8: Using the Right Call-To-Action

When you reach this step, it is obvious that you have done all the hard work and the heavy lifting and now it is time for other aspects like marketing and promotion of your ebook. After the ebook content has been written and the design features completed, you should now focus on lead generation and promotion. Using the right call to action of CTA becomes vital here.
The CTA is an object designed to direct users to click on the relevant tab which takes them to a landing page where they are engaged on a different level.
A point that marketers should note here: Your ebook readers are those who have already been converted – that's why they are reading the ebook right now. The CTA in the ebook can thus be used for enhancing the level of engagement and propelling readers further down the marketing funnel.
If you are using PowerPoint ebook templates, you will not be able to enjoy the convenience of a dedicated CTA template slide but there are simple ways of doing it. Ask an expert for getting the right advice on customizing copy and adding images.
Your Ebook is Complete!
What Next?
So you have completed the ebook and even incorporated the CTA. The next step is to convert the book into a format that can be transferred and shared with others. This is best done by converting the ebook into PDF and saving it in a convenient destination on your system for future sharing.
You might ask – why PDF. Why not attach the content to a landing page in the form of a Word document, PowerPoint, or similar template? The answer is that they are not fully secure when it comes to delivering as these templates allow open editing. The content of your ebook can be corrupted, lost, or distorted when they are being moved from your system to another during the sharing process. That's why the PDF format is the best.
Create a Landing Page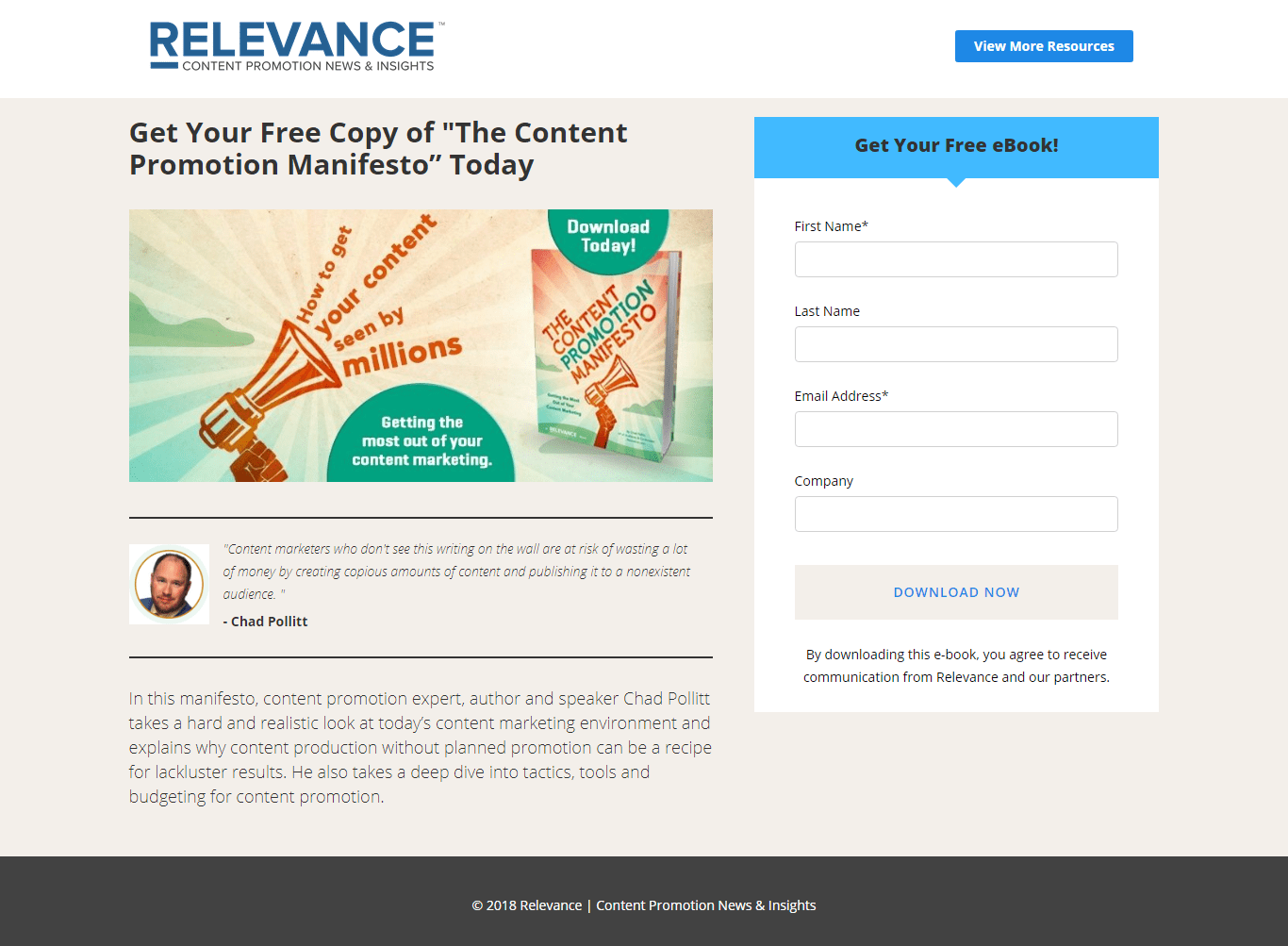 You can also consider creating a dedicated landing page for your ebook through which the ebook can be easily downloaded. A landing page is a separate web page created with a specific and dedicated purpose. You can use the landing page to provide a form to visitors for filling in their contact information in order to access the ebook. This is the best way of converting your visitors into business leads. These leads can be taken up by the sales team and they can follow up for future benefits.
Go All Out To Promote Your Ebook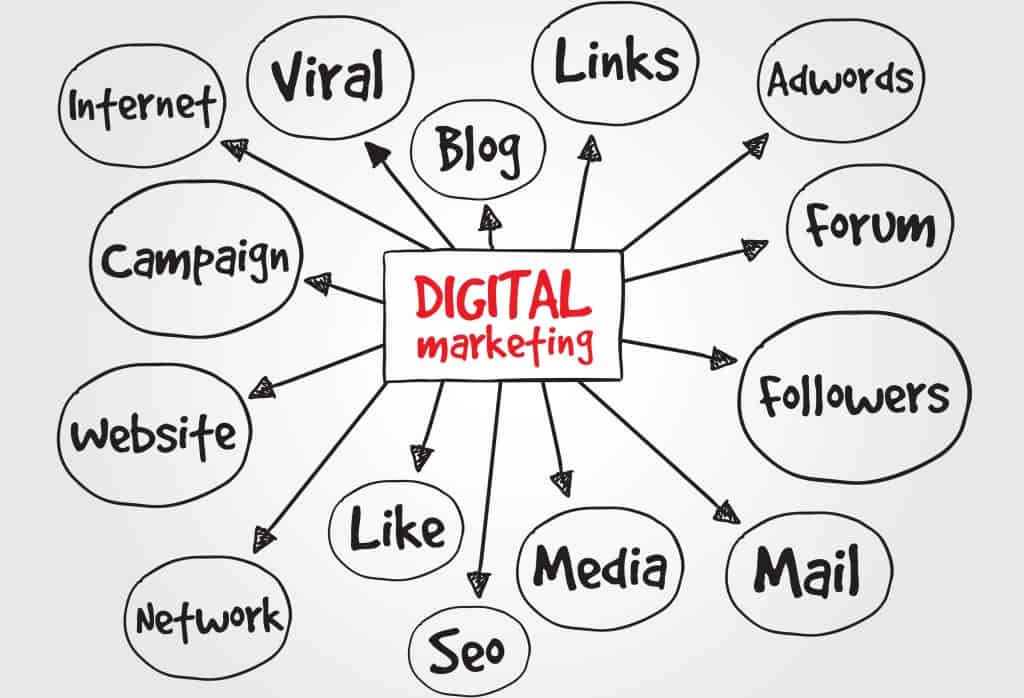 If you don't shout out, you will never be noticed. With a large number of marketers targeting the same set of audience, you must go all out with the promotion of your ebook. You can use the landing page destination URL to promote your ebook across your marketing channels. This can be done in many ways.
You can advertise your new ebook on your website by creating a link or CTA to your landing page. You can promote your ebook through your blog posts or even send out emails to those contacts that have shown interest in your company. Paid advertising and entering into partnerships through co-marketing can help in promoting your ebook to your audience. Social media is another platform whose expansive reach can be used for promoting your book to a targeted audience by using a link.
After you are done with all the marketing and promotion, you would want to know if your efforts are bearing any fruit. This can be achieved by putting market analytics in place which can provide a detailed analysis of the dividends being delivered across various channels.