What differentiates long existing businesses that remain relevant today, and companies whose names we have long forgotten? While the ability to stay current is multifaceted, one of the main factors is an online presence.
Only a few years ago, close to 50% of small businesses in the US didn't have websites. Whether they were (mistakenly) concerned about the high cost of designing, hosting, and managing websites or were convinced that a website will be challenging to maintain, half of the American businesses did not deem online presence as professionally beneficial.
In a world driven by technology, not creating a powerful online presence can spell doom for your enterprise. It can provide important information about your business, allow for easy communication with your customers, manage multiple orders and provide instant and accurate feedback about your product. So, if your business doesn't have a website, it is time to do a quick rethink. And if your business already has a website, make sure it is well-designed and user-friendly. This one single step can put you far ahead of others in the numbers game.
However, effective website design involves a lot of time, effort, and hard work. Firstly, make sure you have a clear understanding  of website design and the key elements that are required to make your website a winner for your business.
Once you have mastered these, consider the following aspects for better website design:
Analyzing Consumer Behavior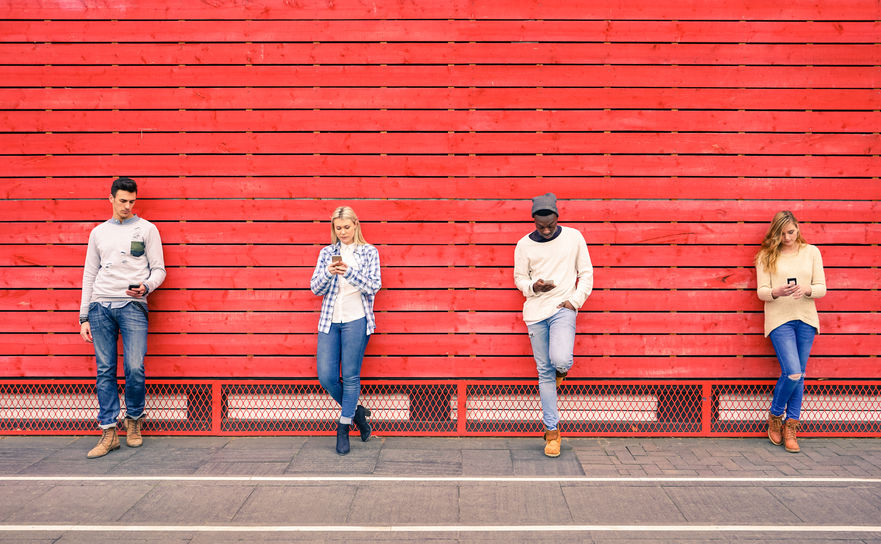 This is the first thing that most website designers consider before planning a business website. Consumer behavior can be broadly classified as the decisions and actions that influence their buying process. Why do they prefer a specific brand over another? This is a question often analyzed and researched by marketers. They conclude that in most cases, buying decisions are driven by emotions and reasoning.
The other factors that influence consumer behavior are:
Purchasing Power
Influence of others
Advertisements and marketing
Market conditions
[bctt tweet="A detailed analysis of your consumers can help predict their preferences with a high level of accuracy. " username="relevance"]
The website design must incorporate this critical aspect and drive consumers into performing a specific action. This will take you one step closer towards user conversion and sales.
Ensuring Trustworthiness
In any business, trust is a crucial factor for acquiring new customers. Trust comes with quality and by building credibility. The most attractive and creatively designed website would amount to nothing if your content is not of the highest quality and sounds unconvincing. Be sure to include high quality content, engaging images, and videos.
Carrying Out Website Analysis
Visitors to your website do not go through every single line and word of your webpages. They scan the pages for specific keywords to guide them through the content, so make sure core content and call to action buttons are clearly displayed.
Keeping Consumers Engaged
The attention span of visitors is very short. Unless you provide them an attention-grabbing hook quickly, they will make a quick exit. A website that cannot engage visitors will not serve any purpose. Focus on creating a website design that can keep the readers engaged and lead them on to the next line and then the next paragraph, ultimately improving the chances of your visitors to interact with the site.
The Basic Principles of Web Designing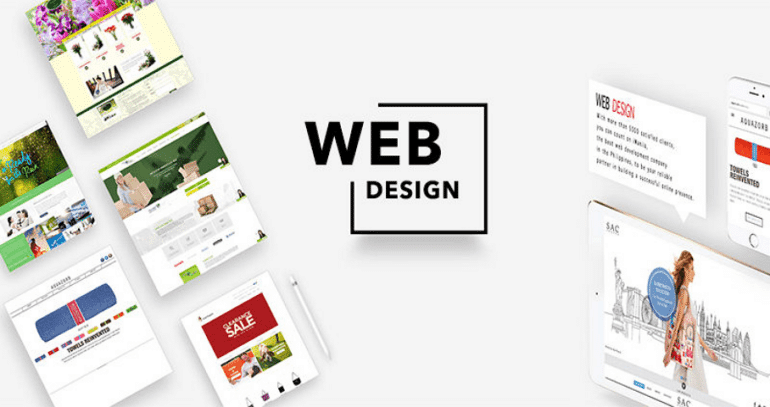 By using the principles mentioned below during the web design process, you will be able to create a website that's near-perfect in every way.
Keep Your End Goals in Focus
Each webpage must be designed to satisfy the specific information needed for your user, such as product, reviews, contact details, terms, and conditions, etc.
Make Your Website Communicative
It is critical that you find a way of communicating information in a very clear and concise manner. Make sure the text is formatted with powerful headers, attractive images, and meaningful bullet points. The content with the core information can either be made bold or italicized so that the attention of the readers is quickly drawn to the relevant part of the content.
Use a Striking Color Scheme
The color theme of your website can impact your ability to drive visitors. Avoid jarring color combinations, and instead, focus on colors that create a sense of serenity and harmony. It is a good idea to use contrasting colors for the text and the background to improve readability. Some colors are closely associated with emotions and feelings. You should research well before finalizing your website color scheme.
Ensure a Balance between Text and Media
A balance between different elements on your page, such as text, images and, video can help increase reader engagement.
[bctt tweet="When it comes to communicating with your readers, images and infographics can work wonders." username="relevance"]
However, do not go overboard with the display of images. A good balance between text and images can help achieve the desired results.
Keep It User-Friendly
By creating a navigation structure that is simple and user-friendly, your users can find what they are looking for quickly and effectively. Avoid clutter and distracting elements.
Minimize Website Load Time
This is one of the critical elements of website building. Ensure faster website loading time by optimizing images, videos, code, and other elements associated with your website's speed.
If your website takes longer than a couple of seconds to load, visitors are unlikely to stay put.
It will also adversely affect your ranking on search engines.
A Mobile Friendly Website is a Must
Did you know that up to 70% of web traffic comes from mobile devices? It is also a fact that buying time can be fast-tracked by 20% when done through mobile as it makes the whole process simple, efficient, and user-friendly.  Your website must be optimized to be viewed in a range of devices, be it mobile, tablet or laptop, else, you could be miss out on a large percentage of potential traffic.
Being mobile friendly especially is critical for businesses across all industries as it constitutes the largest source of traffic. Many enterprises are designing their mobile site before they develop the desktop site. This is a desirable move as coding your desktop site and then writing style-sheets to shrink it into a smartphone- form may not deliver great viewing results.
Provide Foolproof Website Security
This constitutes a crucial step in establishing trust, as mentioned above, and complying with security regulation in many countries.  Ensure your website is secured in a foolproof manner to avoid hackers. For example, using SSL Security seal that corresponds to your website's security needs is a good way to get started.
Design and Development Process
Plan everything on paper before you start the actual designing and development of your website as it will ensure you do not miss out on anything.
Template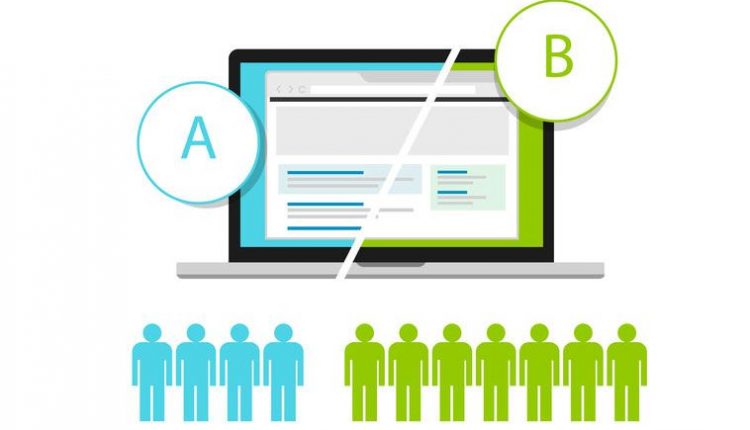 Deciding on a template for the website is the first step, as it sets the tone for all of your other pages that will share a similar design.
A simple way of getting it right is using readymade website templates as it can be used even by those who are not exactly tech-savvy. Follow these simple tips to help you choose the right template for your business:
Choose theme-specific templates as it is designed taking into account the unique needs of your business
Opt a template that's compatible with the visual language demands of your targeted market (for example: colors, fonts, icons or stock images)
There are templates designed to make tasks such as uploading and editing the website content easy. Go for such templates for better management of content
The template you choose must complement not only the home page needs but those of the inner pages as well. Make sure you are at ease with the navigation of your chosen template
For example, Wix provides templates that are completely customizable to suit your needs – for free.
Special Features
You can add special functions such as social network buttons that allow easy sharing of your social media posts and blogs. Review buttons are also a key element of website design nowadays.
Content Uploading
Next is the process of uploading the content. Make it as accurate and error-free as possible. Errors can affect trust and credibility which can be harmful to your business.
Landing Pages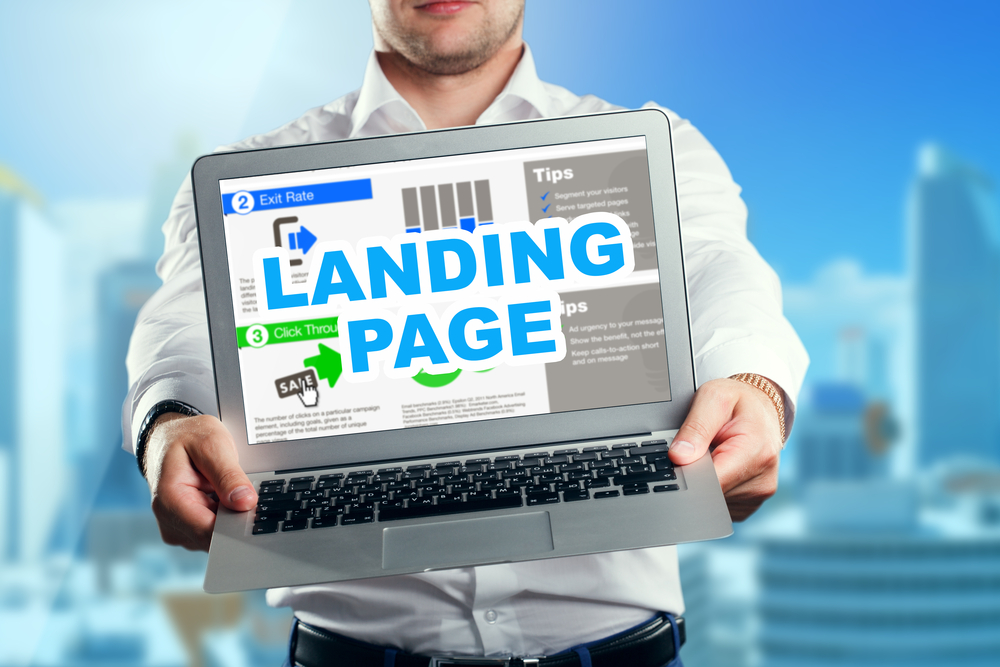 While your business website helps drive leads to your business, landing pages take the visitors to a webpage specific to their search interest.
Landing pages generate leads by enticing users to perform a specific CTA.
This is a highly effective lead generation and marketing method that supports your business goals by boosting conversion rates and improving paid search campaigns.
Testing for Quality
After the website has been fully designed and developed, you must put it through a rigorous testing process to make sure that it is functioning smoothly on all accounts. Any issues can be repaired and set right at this stage so that when you go live, your website is perfect in every aspect.
Maintenance
Regular maintenance is a part and parcel of the website management process.
This includes:
Security Updates
Website Backup
Content Updates
Conclusion
There is simply no place for shortcuts or compromises when it comes to website designing and development, regardless of whether you are designing your first website or re-designing an old one. The site must keep the needs of your viewers in mind, and the right website design can greatly affect both performance and conversion.
[bctt tweet="Are you struggling to create an effective and engaging website for your business? Wix can do it for you!" username="relevance"]
Whether you are a greenhorn in website design or a seasoned professional, Wix can help you make your own website just the way you want. The Wix website builder is the preferred choice of those looking for a simple and friendly way of creating a website. What's more, you get the whole package for free! Over 150 million people worldwide have already made Wix their choice. Are you ready to join?