When Instagram started out, it was considered by many to be a fun app for kids and teens. Most people regarded Instagram as some form of social media album, where people simply post their pictures to get likes and followers, and see how popular they can get on this amazing social media platform. However, in less than no time, Instagram outgrew this notion and quickly became one of the hottest online marketing sites in the world.
Of course, this comes as no surprise, after all, where else would you want to market your product than a site that has approximately 800 million active members – more than 2 times the monthly active users on Twitter and more than triple the number of users on WhatsApp or Facebook? Also, on average, 60 million images are posted or reposted every single day on Instagram with a daily like count of approximately 1.7 billion.
Because of these stats, a majority of entrepreneurs and well-established businesses/brands have turned to Instagram as their major marketing platform. This explains why there are currently over 8 million business profiles on Instagram (an increase from 1.6 million in the last quarter of 2016.
Getting Instagram Followers
Any user of Instagram will agree that the most important and probably the most difficult thing to do on Instagram is to gain a following. Followers are to Instagram as fuel is to a car. It is definitely not difficult to discern why this is so. Like with all market places, the strength of your brand is in the number of people loyal to your brand. So, the more followers you have, the more popular you/your business/your brand is. A large Instagram following means more people to share images of you (if you are a model) or your product (if you are a business). This can make your product go viral which will inevitably lead to better exposure and eventually more financial gain.
The truth, however, is that getting a considerable Instagram following is probably the hardest part. In fact, getting your first 5,000 followers on Instagram is an uphill battle and most give up along the way. The reason for this is simple – no one knows you or your product, so, why should they follow you? So, how can one get Instagram followers?
Keep reading!
Buying Followers on Instagram
As mentioned above, because no one knows you when you sign up on Instagram, getting a considerable following can be an arduous and very challenging process which could take up a large chunk of your time while giving you very little in return. Fortunately, there are a number of ways to rack up Instagram followers with ease. Among all these methods, buying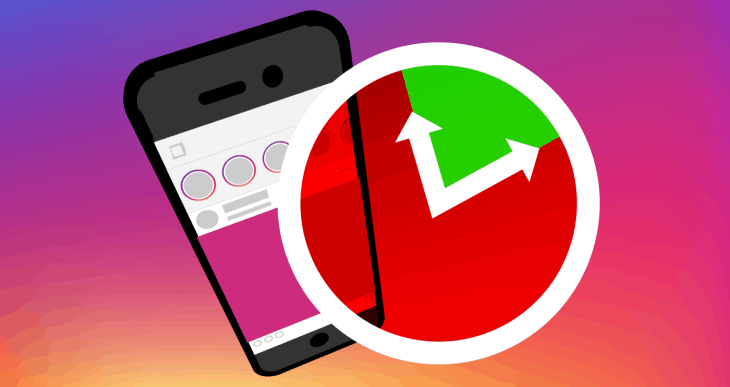 Instagram followers is probably the least stressful and least time-consuming of all.
While this method is viewed by many as unreliable, there are a few websites that actually sell what they advertise. One of such websites is All-SMM. This website is among the top websites in the business of buying followers. Apart from the fact that the followers being purchased are real followers – real people with real Instagram accounts – (as opposed to other sites which use fake accounts), this website safeguards against unfollowing which is a common trend on Instagram.
Reasons to Choose All-SMM
There are many reasons to choose to buy Instagram followers using All-SMM. Some of these reasons are:
The first major advantage of using All-SMM is the fact that the website safeguards your followers. This prevents unfollowing which can be damaging to your Instagram profile.

Also, all the promotional methods used by this website are completely legal and will never lead to the blockage of your account.

Another advantage of buying followers via All-SMM is security. Because they do not at any time require the password to your account or blog, you can always be assured of security. Also, all financial transactions take place via SafeCharge and an electronic receipt is automatically emailed to you as soon as your purchase is complete.

Followers are automatically added after your purchase order has been successfully completed and verified. However, the length of time it takes to add followers will depend on the number of followers purchased.

The number of positive reviews from satisfied clients on the website's homepage is a testament to the quality services offered by All-SMM.
This and many others are reasons to consider buying real and legit Instagram followers via All-SMM. Their prices are moderate and they accept both Visa and MasterCard. As a bonus, regular customers benefit from bonuses and discounts.
You can check out their website at https://us.all-smm.com.
Other Methods of Getting Instagram Followers
Apart from buying Instagram followers, there also exist other means of getting Instagram followers. Some of these are discussed below.
Share unique, original and relatable images
A common characteristic of popular Instagram accounts is their ability to share images that are unique, original and personal. By so doing, they form a connection with their audience, and this connection is what pulls people towards their account. So, while it is important to share pictures which are rich in quality, it is even more important to share original and authentic images.
Make use of relevant and popular hashtags
Denoted by the symbol "#" before the start of a word, hashtags are a very important component of the Instagram process. Hashtags facilitate searches and identify topics of interest. When a hashtag is added to a post, that post is indexed on Instagram and can be searched or discovered by other Instagram users who search or use the same hashtag. Despite the fact that hashtags are an important part of the social media process, always strive to add at most four hashtags to your posts. A paragraph of hashtags will seem spammy.
Some really popular hashtags include #instagood, #instagram, #tbt, #cute, #follow, #like, #photooftheday, and #followme
It's the "do unto others what you want others to do unto you" rule. Basically, to be followed by others, you will have to follow them too. Instagram allows a person to unfollow you if he/she realizes that you haven't followed them back. You do not want people unfollowing you as that will be bad for your Instagram profile.
There are a number of other tips on how to get Instagram followers but using these methods can help increase you gain a considerable following which will in turn help you market your product or brand with ease!
So, rather than sitting around, get to work! And while you're at it, don't forget to check out All-SMM at https://us.all-smm.com.