How to Leverage E-commerce Marketing Automation to Increase Sales and Conversion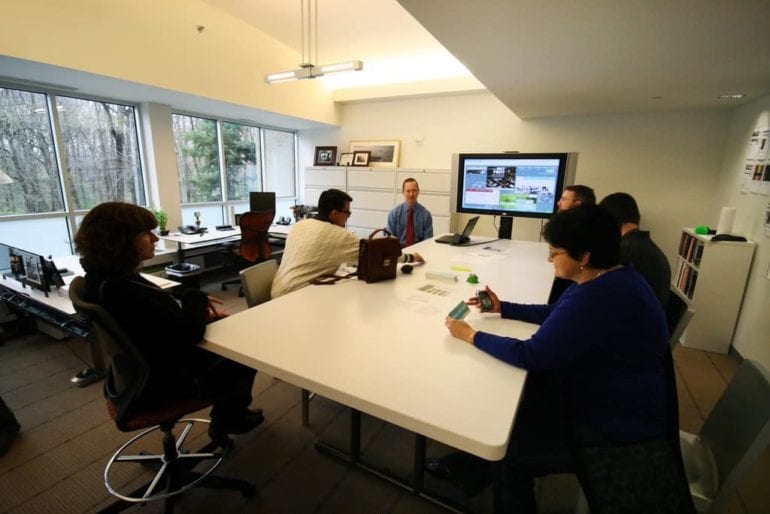 E-commerce marketing automation can ruin your relationships with the customers.
That's what most people think when considering including automated processes to increase sales and conversion. The reason for this is probably the popular opinion that automated marketing makes customer experience less personalized.
Quite on the contrary – one of the most important benefits of E-commerce marketing automation is you can target your existing client base in a more personalized manner. This fact is also supported by the statistic showing that 49% of companies have already adopted and are actively using marketing automation.
Before we start talking about what you should do to successfully leverage E-commerce marketing automation to increase sales and conversion, let's take a look at the primary goals of marketing automation that include:
1) Attracting potential customers to generate sales leads
2) Converting potential customers into profitable clients
3) Creating positive customer experience by improving customer retention mechanisms.
As you can see, you can benefit a lot from E-commerce marketing automation because it turns hard manual work into a more effortless and easy process, and it doesn't cost you all your existing clients.
And now let's take a look at the ways how to use E-commerce marketing automation to increase sales and conversion.
1. Praise Your Existing Client Base
Implementation of E-commerce marketing automation should go hand-in-hand with customer retention campaign. Automation process should be focused primarily on intensifying the effects of personalization so your existing clients could get better customer experience.
For an online business, this is a tough challenge because they usually get short attention span and offer a huge variety of offers. But for an E-commerce business, it's still possible to have an ongoing customer retention program if it has some permanent offers.
Whatever means you choose to retain your existing customers, the core of it should always personalization. You can steal some ideas from Starbucks, for example, who are actually killing it when it comes to customer retention. Their customer reward program has over 10.3 million clients who get attractive offers on a regular basis.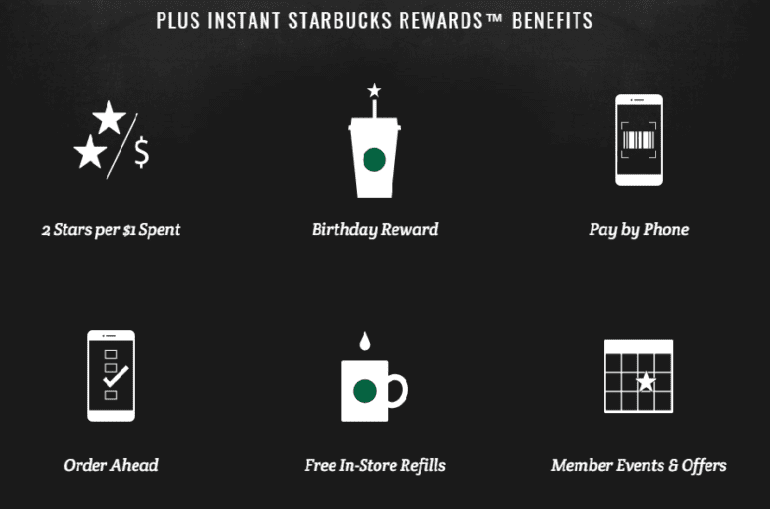 Image credit: Starbucks
Marketing automation brings more options for personalization to reward and retain your existing client base. For example, companies that have a pretty impressive client base, decided to implement E-commerce marketing automation as they struggled to retain all their customers. This gave them an opportunity to target each of their existing clients, as their communication became more personalized.
2. Re-engage Dormant Customers
Pretty much every online business has dormant customers that become active depending on the season. But in order to increase sales and conversion, you need to basically wake them up.
E-commerce marketing automation is a perfect way to turn dormant customers into active ones. That's what many companies did in order to increase sales and conversion. As they have rather unique services, they often struggled to get active customers. By implementing marketing automation they asked their customers whether they are still interested in their services or want to unsubscribe. This way they turn the attention of the customers back to their services and increased customer activity.
Dormant customers are a usual thing that online businesses have to deal with. But marketing automation can save the day in terms of increasing sales and conversions. "All you have to do is to create an email that targets each specific customer in a personalized way", says Jodi Wright, Trust My Paper senior copy editor. Steven recommends the following rules of creating an email to re-engage dormant customers:
Focus on your advantages. What can you offer? How can it change the lives of your customers? Are your services innovative? A re-engagement email should be focused on something that will immediately attract the attention of a dormant customer. You can personalize each email by identifying which service each customer used the last time and reminding them of how helpful this service can be
After reminding the customers what they're missing, tell them about new services they might be interested in
Offer them something they can benefit from I could be a temporary discount or a regular discount program.
Experts also remind to carefully proofread the email before sending. For that, you can use multiple proofreading tools like Grammarly, or Hemingway App to make sure that your re-engagement emails are impeccable.
3. Benefit from Personalized Product Offers
Implementing E-commerce marketing automation gives you an opportunity to identify which products your clients buy more often to make personalized product offers.
You can benefit from personalized product offers too. According to this BigCommerce report, sending personalized product offers result in:
A 150% increase in conversion
A 50% increase in average order value, and
A 300% increase in store revenue, which is pretty impressive.
All these digits are pretty real. When we started sending personalized offers, we observed an incredible increase in sales and conversions after only a couple of months.
As you can see, personalization is a big hit you definitely need to go for, and marketing automation is the way to effectively implement it to increase sales and conversion.
While regular brick-and-mortar stores work with marketing automation for a while now, E-commerce businesses are only starting to go with the flow. But it all revolves around personalization, so mainstream companies started using personalized offers even for one-time clients. Such an approach results in a better customer retention, better sales, and conversion rates.
Benefit from E-Commerce Marketing Automation!
There's nothing to be afraid of. Marketing automation opens a lot of doors, gives you more options for customer retention as well as gaining brand new clients. It's a great way to increase sales and conversion, and it definitely brings value both to your business and your customers.