How to Research and Find Ideas for Phenomenal Content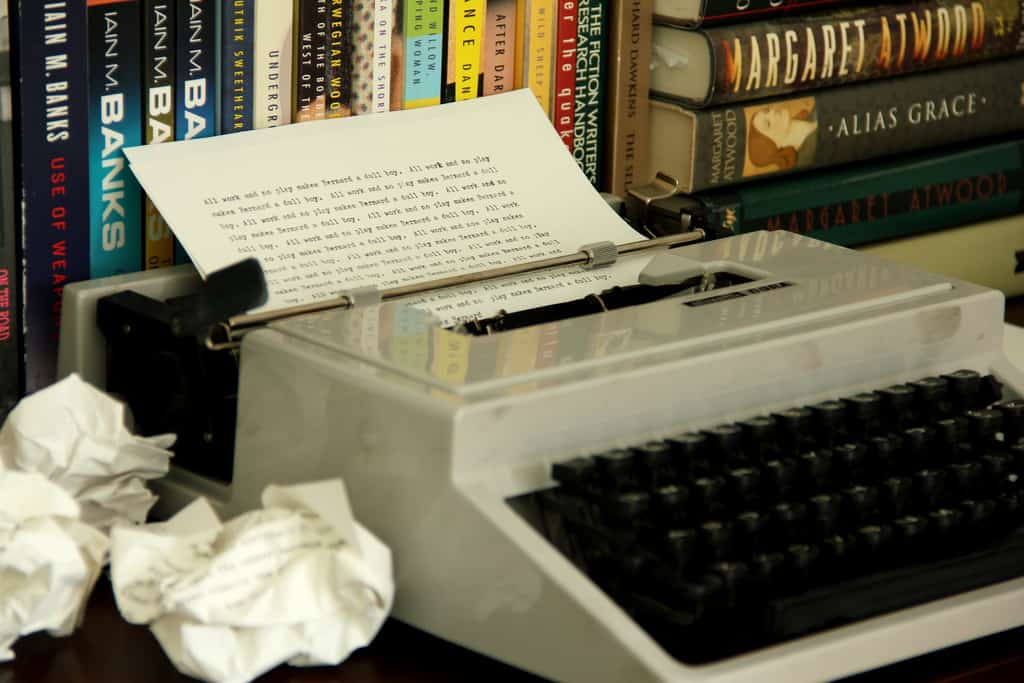 If you're a content marketer, you play psychologist, writer, and creator. You know what people want and how they think. You write in a way that draws people to (and through) the article. And you're always looking for inspiration, which means your brain never turns off.
Regardless of the brand being represented, every content writer eventually reaches a point where every idea seems pointless. Inspiration eludes them. They feel devoid of creativity and wonder, "Will I ever be the confident writer I used to be?"
The answer is an emphatic yes. You are still that writer, and you just need something to spark new inspiration. And we're here to show you how to do it!
Go Back to the Basics
If you feel like you're churning out articles just to fill blank space, you've forgotten the whole point of content creation. Remind yourself why you are writing in the first place:
You want to capture interest. You can't write successful content without looking at your metrics. Which articles get the most traffic? Which have the most user interaction (e.g. comments or clicks on internal links)? Does success seem to depend on the topic, or were those articles written in a particular style? Did they have a particularly catchy title or interesting hook? Whenever you write, keep these successes in mind and optimize your content accordingly.
You want to elicit emotion. Once a user's interest is caught, you want to make them feel something. It could be excitement, motivation, encouragement, self-worth, satisfaction, or trust. Decide how you want the user to feel when they read your piece, and appeal to that. This is where the psychologist in you comes out.
You want results. There are a hundred ways you can measure the success of your article: Traffic received, traffic funneled, newsletter sign-ups, comments, purchases. Figure out your goals and nudge the user in that direction.
Capture interest. Elicit emotion. Get results. You can do this.
[xyz-ihs snippet="Agency-Link"]
Talk About It
Do you feel stuck in your own brain? The best way to get out of a futile mental cycle is to get out. Get out of your office and go talk to someone – anyone – about it.
Why? Because talking forces you to organize your chaotic half-baked thoughts into words. Sometimes just vocalizing the struggle will make you suddenly stop and say, "Never mind! I know what to write – Gotta go! Thanks!" leaving your friend bemused and you inspired.
Talking can also give you insight into your audience. Ask for advice, even if your friend doesn't know anything about the topic. The perspective of a novice (who could be a potential customer) might just show you the most effective way to reach your audience.
Break It Up, Write It Down, Flesh It Out
Break it up. Look through your past content, especially the most successful articles. Is there an element that could be expanded upon in a new piece? If so, write it. And don't forget to link the articles to each other so the reader will stay on your site to get more information.
Write it down. It's hard to come up with ideas while you're staring at a blank document with a deadline. But write down ideas as you go about life. Even seemingly unrelated experiences can jog an idea – Facebook posts, overheard conversations, news stories. And when your articles are inspired by real life, they connect better with your audience.
Flesh it out. You've broken down previous articles for ideas; you've jotted down overheard sentences. And now you write an outline, flesh out a draft, add some pictures, and make it pretty.
More Resources
Search a reputable academic website for your topic. You'll get tons of new ideas and great sources. Check out Google Scholar, Jurn, and Refseek.
Check out what questions people are asking related to your topic on Quora, Yahoo Answers, or Answers.com.
Get ideas directly related to your market from sites like Crayon, or use Social Mention to search what people are talking about on Facebook, Twitter, YouTube, and other social media sites.
You know the drill from here. Get out the coffee. Find what's already been written on your topic and offer something unique. Tell stories, cite famous people, and link to good sites. Google like crazy. own your topic, and be the successful content writer you always were.
[xyz-ihs snippet="Hubspot-CTA-Leaderboard"]