Fluff and generic stuff in a training program are sure-shot ways to turn off managers.
It is not easy to create a Management Training Program. By the time people reach the managerial positions, they acquire enough knowledge, skills, and experience in their industry to manage their teams well. They are only interested in training programs – and trainers – who can teach them things they do not already know and offer specific, action-oriented tips to help them achieve their career goals.
To evoke respect and curiosity in the participants, it is imperative that you need a lot of research on what you are going to offer to the new and existing managers of the company – and how. In this article, we will discuss a few tips that can help you create a management training to achieve pre-set business goals:
Training Program Development Model Framework
There are eleven significant steps involved in writing a management training program: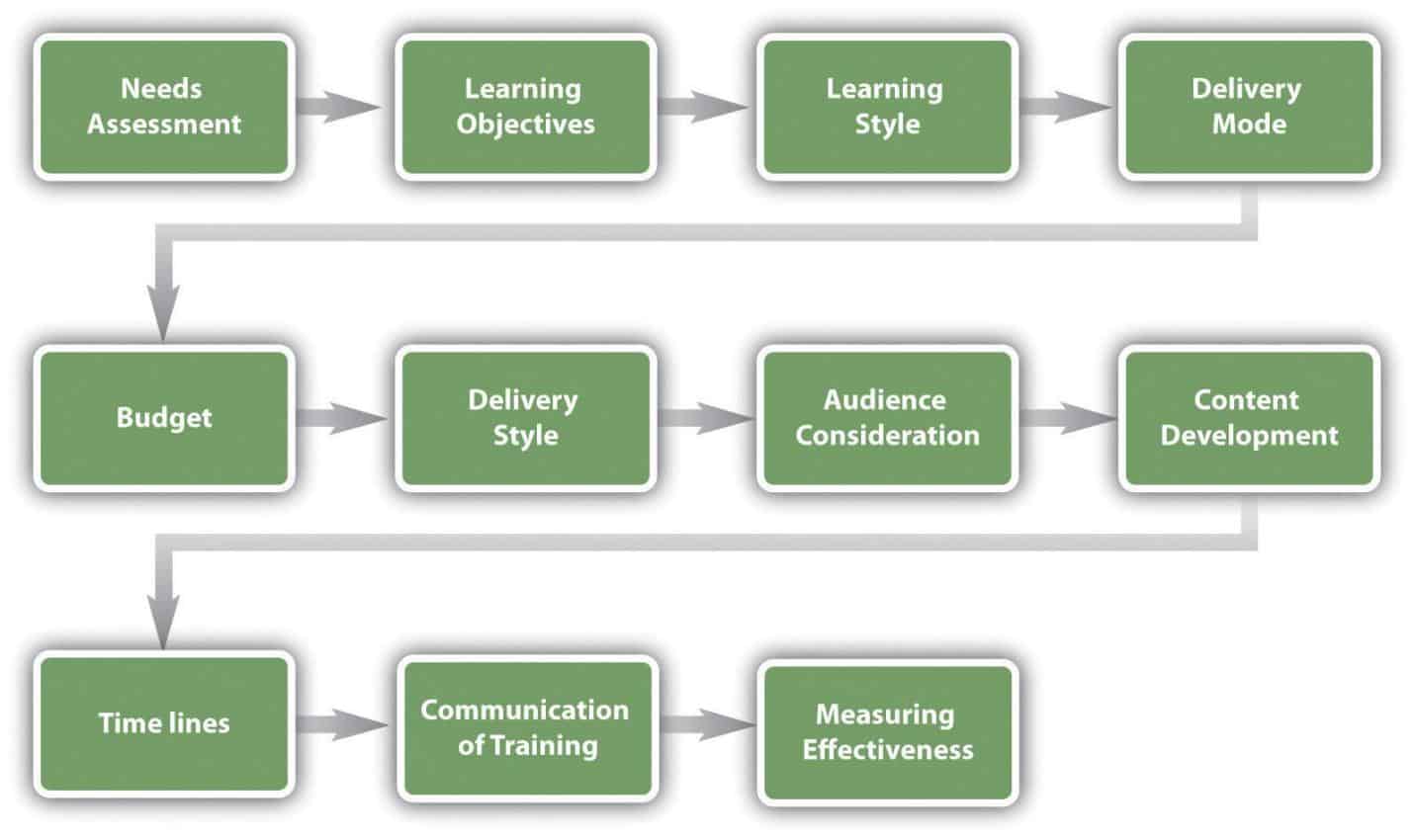 Source: University of Minnesota
Needs Assessment: What kind of training the managers of your organization need?
Learning Objectives: What skills or knowledge (which should be measurable) your training program will impart?
Learning Style: What is the learning style of the participants? You may want to include content for all types of learners in the program where you might have a mixed group of learners.
Delivery Mode: How will you get your message across? Web-based training programs, mentoring, vestibule training (or workplace simulation), job shadowing are some of the training modes you may use.
Budget: How much will you spend on management training?
Delivery Style: Self-paced training programs, instructor-led training programs, and training programs that include discussions and other interactive elements will all need to be planned differently. So, we have to keep that in mind.
Audience Consideration: Are you dealing with new managers, middle-level managers, or senior managers? What departments are they handling? How will the training program help them?
Content Development: What skills are you going to teach and in what order? What will be the elements of your training program?
Time Lines: You need to have a deadline by which you have to complete the training program, don't you?
Communication of Training: All the participants should know about the time and venue of the training program – and what all it will cover. Emails, SMS, and Whatsapp messages are some of the common ways to remind the managers to attend the training program.
Measuring Effectiveness: At the end of the training program, one must measure its effectiveness. You'll need to think of ways to measure various points that can show how useful the training was for the managers.
Based on the training program framework mentioned above, we have come up with a 5-step guide that related directly to the development of content for the management training program:
Step 1: Which Skill Gaps Are You Going to Fill?
Managers of different departments will need different skill sets. An IT manager needs to be a tech expert while a Sales Manager should have excellent communication skills. But there are always a few skills that all good managers and team leaders need, such as:
ability to delegate tasks,
ability to plan forward and strategize,
ability to solve problems,
administrative skills and necessary financial skills,
diplomacy and negotiation skills,
excellent communication and interpersonal skills,
good organization ability, and
hardcore time management skills.
Surveys at different levels are best ways to identify skills managers of an organization need to work on. Staff may share what they expect from their bosses or team leaders, managers may share what knowledge and tools they need to fulfill their responsibilities, and best performers may share what helped them achieve business goals better.
Sometimes, management training programs need to be designed to cater to specific business goals – such as encouraging innovation in the workplace, ensure better diversity and inclusion in the organization, expansion of the company where cross-cultural interactions will be at play, etc.
When you know exactly what you need to train the managers for, it becomes easier to design appropriate course content.
Step 2: Have you checked out other training programs?
Designing everything from scratch takes time – and a lot more research than needed. These days, there are several management training programs available online and offline. Explore them to find several pointers on the course modules that you can use in your training program.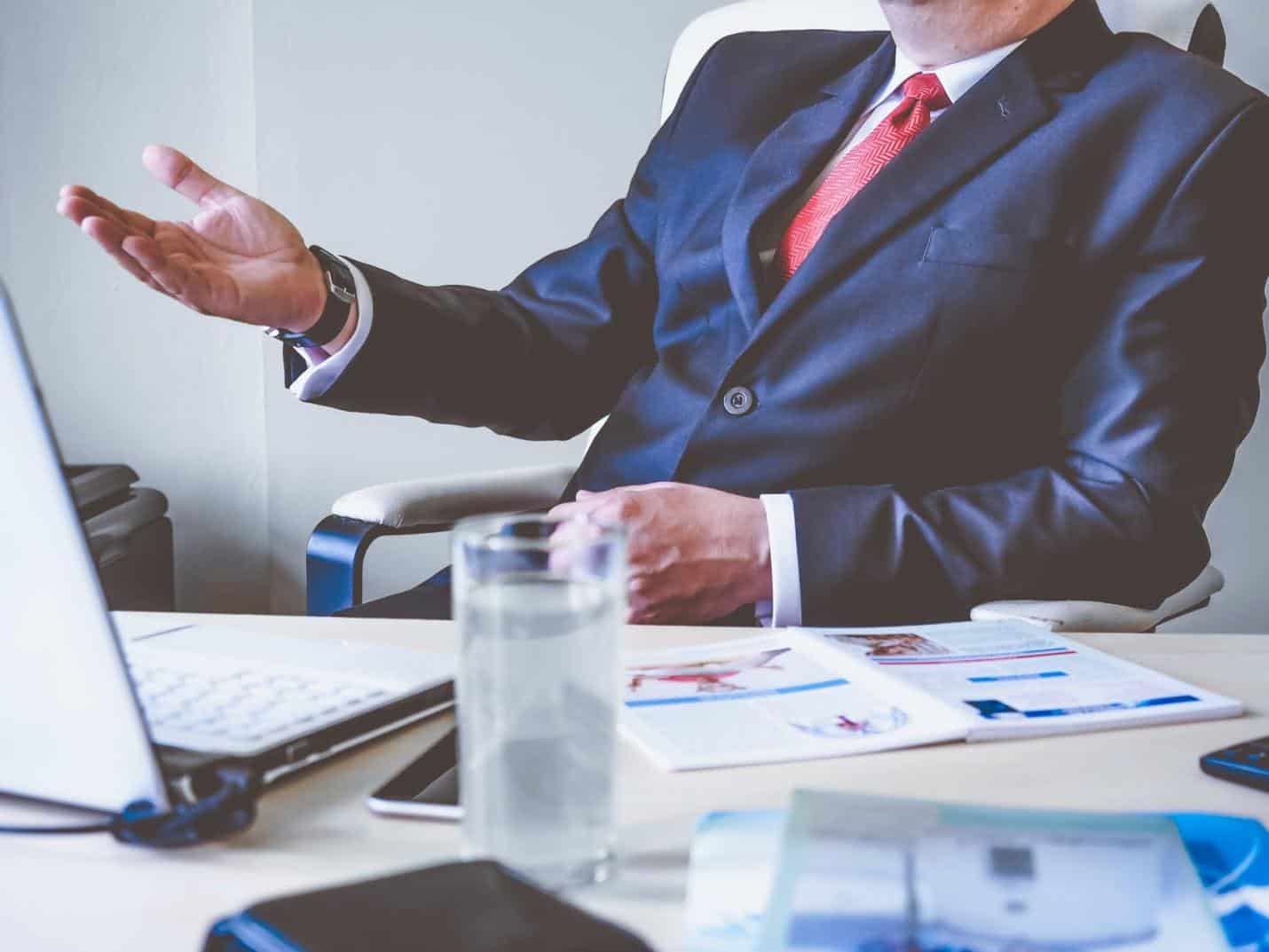 Source: Pexels
For example, you can check out the course material available on:
how to master creative thinking,
how to motivate employees to take responsibility for their work,
how to create close-knit teams where the team members readily offer assignment help to their colleague who needs it, and
how to manage a team that is expanding across the borders.
Choose what you would like to include in the course you are going to design for your students.
Merely looking at the 'Table of Contents' of these courses will give you a good idea of:
how to start off your session, and
what modules to include in your training course (which will depend on the management level of your students, the skills you would like to train them on, and the duration of your course).
Now is the time to prepare the outline of your course. Make sure that you tie-in interactive fun and interactive elements of the training program with the content you develop.
Step 3: What elements will you play with during your training program?
Humor always works. You can use emojis, multimedia elements, graphics and animations to make an online course interesting. In a live class, you can break the monotony of lectures through on-the-floor games and team exercises. You can go with slideshow presentations or simulations to keep things interesting.
Brainstorm on what new you can offer to the participants and how you will engage the managers in your class. You may search for management training jokes online and watch a few videos for more ideas.
Remember that the attention span of readers is rapidly declining – including those of managers. Bite-sized content formats such as infographics and slide decks are bigger hits in management training programs than formal monotone lectures that drag on and on for hours.
Step 4: How much time will it take to deliver the content you have prepared?
You cannot hope to cover an 80-page textbook over a 2-day training camp. It is a good idea to think of your management training content writing as a script writing activity. It means that you need to visualize:
how you'll look when you are imparting the training,
what the audience is going to see and what it is not going to see (content or notes you write for your use), and
the overall feel of the material you are going to present during the training program.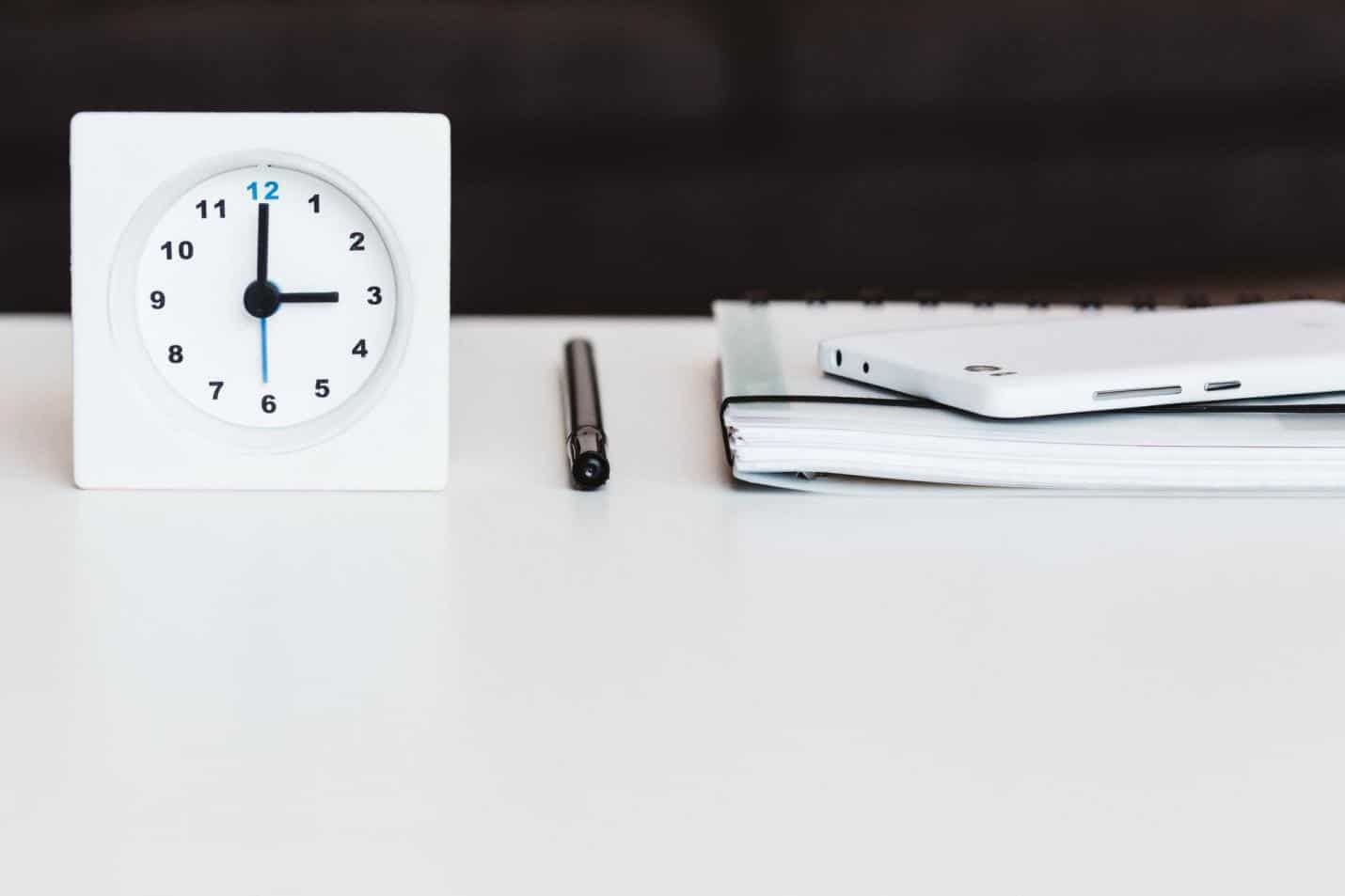 Source: Pexels
When you time your content, rehearse it to see how much time your presentation or lecture takes and how much time you'll need for games, practice exercises, and evaluation tests.
Step 5: Edit and Proofread the Training Material
Do not forget to use advanced software tools to check your document and edit any spelling or grammatical mistakes it may have. You might consider using professional editing and proofreading services for the purpose too.
To edit video content, you may need the help of video editors and graphic designers. Experts in the fields are better equipped to spot a mistake or sub-standard work and improve the quality of your training program.