How Your Employees Can Boost Your Content Marketing Efforts
Ever thought of using your employees to boost your content marketing efforts? Well, if you haven't, it's time to do so.
Now try and answer the question – "Who knows your company and your services better?"
I will give you answer. The ratio is equally divided between 2 groups:
Your existing customers.
Your employees.
All marketers already have a strategy in place for existing customers which makes it easier for them to read, share and link the content. But, when it comes to using the employees for content promotion, marketers do not have a clear strategy in place. Fewer companies are using the power of employee advocacy to boost content marketing.
This article will serve as a guide and share strategies that you need to follow in order to leverage the power of your workforce to pump up your content marketing efforts.
The Clear Advantages
Using your employees for content marketing helps in 4 ways:
It helps to drive brand awareness.
It generates new sales and acquires new customers.
It helps to build new relationships through content.
It lets you create cooperative content (explained later in the article) which is the future of content marketing.
Set KPIs That Perfectly Aligns With Your Goals and Gather Feedback From Employees
Your business runs on a vision. Divide that vision into measurable goals and set proper KPIs to reach those goals.
KPIs should be used for every entity who is responsible for the successful achievement of the goals. Examples of entities are your customers and your employees.
The below table shares some great KPIs that can be used depending on the major content goals. You can set your KPIs accordingly.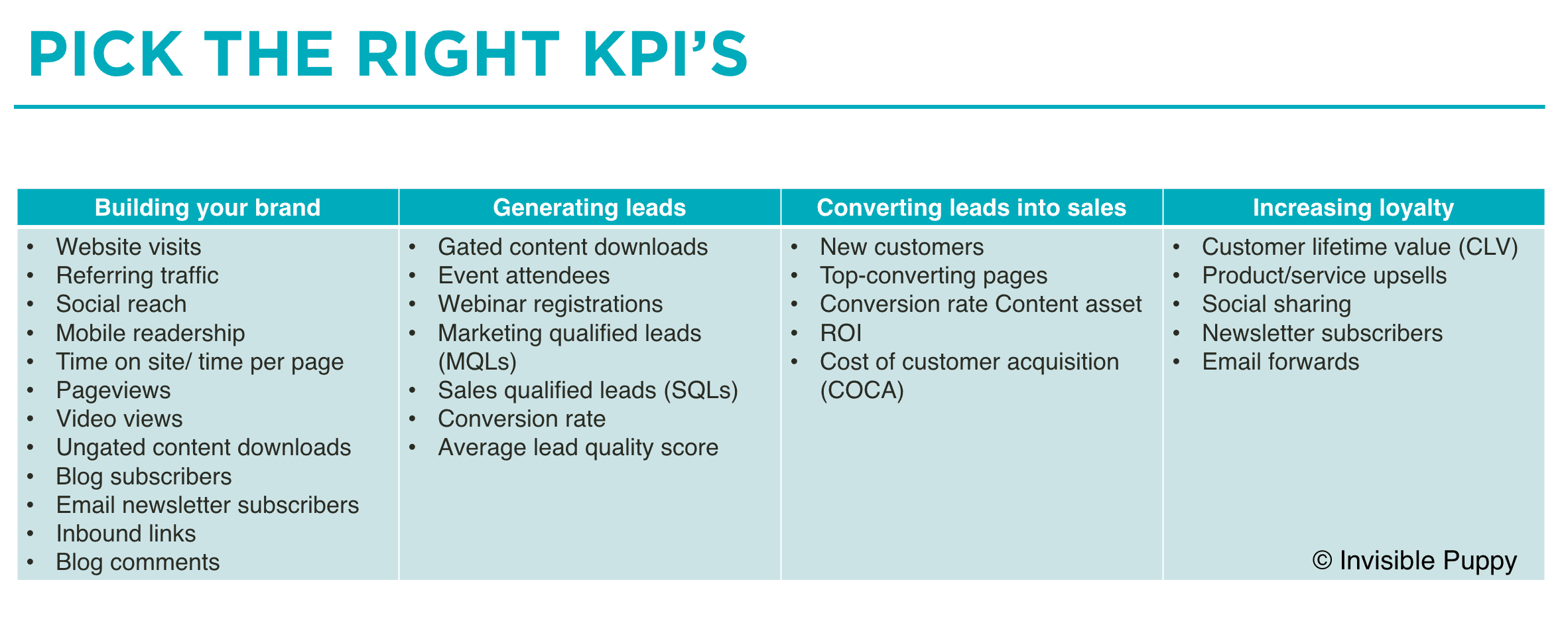 After setting KPIs, work on getting feedback from your employees. Obtaining employee feedback is one of the best ways to acquire data about what the employees feel about the company at the moment and what responsibilities will they love undertaking in order to boost your content marketing efforts.
You can use tools like MeeToo to collect feedback from your employees. Every employee including those who are working remotely can join in and share their honest feedback within seconds.
Once you have the feedback, you can assign different roles to different group of employees. It is important to keep one thing in mind, i.e., do not force your employees to promote your content, they must enjoy doing the task and must not take it as a daily routine work.
Educate Your Employees And Keep Them Informed
For example, you set a KPI that your latest research PDF will receive 500 downloads in the next 30 days. Now, how can you involve your employees to achieve this task? The answer is by informing them.
If your employees remain informed that a particular piece of content is available to download and they must share it among their peers and social networks then they are more likely to share it.
Sending them emails is a boring way of informing them and they are more likely to ignore it. Moreover, this method of sharing information will waste the time of managers.
A better and more innovative approach is using platforms like Smarp that will help in the following ways:
Content delivery is tailored to each employee. Meaning, the manufacturing department will receive content pieces related to manufacturing while the marketing department will receive content pieces related to marketing. When your employees receive content that they like and care the most, they are more likely to share it among their peers.
Employees can create or submit their own content for their colleague to share.
With the help of an intuitive news feed, employees can discover new content, interact with each other and share the content on their personal social networks.
Every employee has an access to the personal insights dashboard in order to track their own performance.
The entire platform leverages the power of gamification, meaning, there are leaderboards, reward points and polls so that content interaction remains leading to more action.
Take The Help of Your Employees In Creating Cooperative Content
Jay Baer, the founder of Convince and Convert defines Cooperative Content as " The content where the company, its employees, and its customers work together to cover as many informational bases as possible and create the most topical breadth, driven by hyper-relevant, low effort content ".
If you get the idea right then cooperative content is certainly the future of content marketing where inputs from employees and the customers will decide the subject and the content of the next article.
Reward Your Employees For Their Contribution
Motivation comes with appreciation and rewards. It is important to reward your employees when they create content or share them so that they are encouraged to put in more efforts.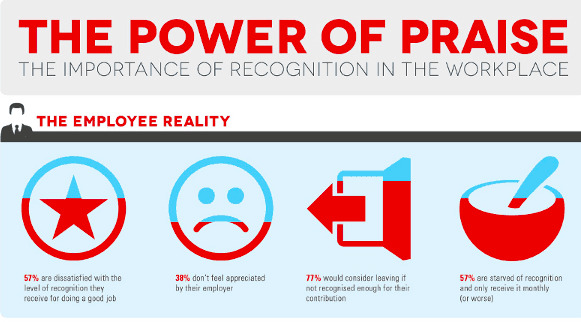 You can start an employee reward program and start giving out incentives when your employees achieve a particular target. It is important to change the rewards and incentives every month so that the freshness of the program is maintained.
Software like WooBoard can help to recognize the effort of your employees in a fun manner. Here are the top features offered by this platform:
You can easily start a conversation of recognition to boost your company culture.
Employees are able to like, comment, add emojis and hashtags on recognition posts.
You can set up your own recognition system segmented by departments and location.
You can easily sync WooBoard with your existing HR system.
Final Thoughts
Consumers are becoming hard to reach and even harder to engage. Content marketing is one of the best strategies to reach potential prospects and your employees can play a huge role in its success. Follow the strategies discussed in this article and start leveraging the collaborative power of your employees to boost your content marketing efforts.