Of all the personal computing trends that have become paradigms over the last three decades, the vertiginous rise of mobile computing has been the most disruptive. From the static web to Web 2.0 and from social media to cloud computing, there is no question that the shift to mobile has had the greatest impact on personal computing, and this is a paradigm shift being particularly felt by the e-commerce sector.
When it comes to shopping online, consumers are certainly voting with their smartphones. By the time the 2018 holiday shopping season wraps up in late December, more than $705 billion will have been spent on purchases made from mobile devices. It was only three or four years ago that tech journalists were reporting about the nascent trend among American women using their iPads and Android tablets to launch apps such as Etsy and Pinterest; these days, tablets seem destined to suffer the same fate as netbooks did around 2010, but this has not stopped the growth of mobile commerce. What is happening is that more shoppers are using their smartphones instead of tablets, and e-commerce giants from Etsy to Pinterest and from Amazon to Flipkart are certainly paying attention.
If you look at the smartphone apps developed by Amazon, Domino's and Orbitz, you will certainly be impressed by their flawless aesthetic and functional design; however, you are bound to be even more impressed by the marketing campaigns behind their mobile commerce push. Let's take a closer look at these masterful m-commerce marketing strategies.
Domino's Pizza: Early Adoption and One-Tap Mobile Ordering
This global pizza giant is known to always be on top of technological trends; its first foray into online ordering took place in 1996, just one year after Microsoft released the first version of Internet Explorer. Prior to this pioneering move, Domino's had been paying attention to MacBurrito, a software application for Mac OS that featured a graphical user interface to let users pick ingredients to build a burrito and click a button to fax an order to La Costeña, a legendary Mexican restaurant in Silicon Valley. MacBurrito was eventually ported to the Magic Cap OS, a pioneering mobile platform that would be discontinued by 1998.
These days, building a Domino's pizza on a smartphone is an experience akin to playing a cooking game, but this is not the only reason 50 percent of the company's sales in 2018 were mobile transactions: the one-tap ordering feature for repeating orders, right down to the payment, has been heavily marketed across all social media channels. Domino's strives on being first and then uses analytics to market its most convenient features; these are two important aspects that m-commerce entrepreneurs should learn. A neighborhood pizzeria should not wait around for competitors to launch mobile apps, and when the app is launched, it should be heavily promoted.
Amazon Prime Now: Smart Traffic Analysis
The significant resources Amazon has dedicated to its mobile shopping platforms are the results of evaluating analytics. When the company realized that 55 percent of search queries landing on its product listings came from mobile devices, Amazon went deeper and learned that smartphone users spend half of their time looking up directions, completing online banking transactions and browsing for apparel and beauty products. Based on this traffic analysis, the company started forging partnerships with banks, clothing brands and cosmetics distributors to promote the Amazon Prime Now mobile app.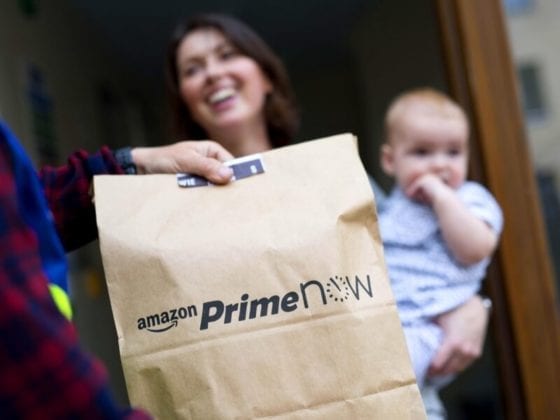 Amazon also fine-tuned its Google AdWords campaign to promote its app when smartphone users are looking for directions to local boutiques, hair salons, drugstores, and supermarkets; the idea is to remind prospective shoppers that the Amazon Prime Now lets them skip looking for directions and driving since they can have products delivered in just a few hours. E-commerce store owners should take a page from Amazon's traffic analysis when they go mobile so that they know what motivates their prospects and customers; this will give them a good idea about how they can promote their mobile apps.
Orbitz: Content and Context Are Kings
This influential online travel portal dominates the mobile segment despite significant competition from the likes of Kayak. To say that Orbitz knows digital marketing would be an understatement. In 2009, when the company learned that Playboy was running a collectors' edition issue of its print magazine, marketing executives rushed to place an ad because Marge Simpson was on the cover. We are all familiar with that "sponsored stories" ad at the end of news articles enticing us to learn about the things we should never say to a flight attendant; that happens to be Orbitz content.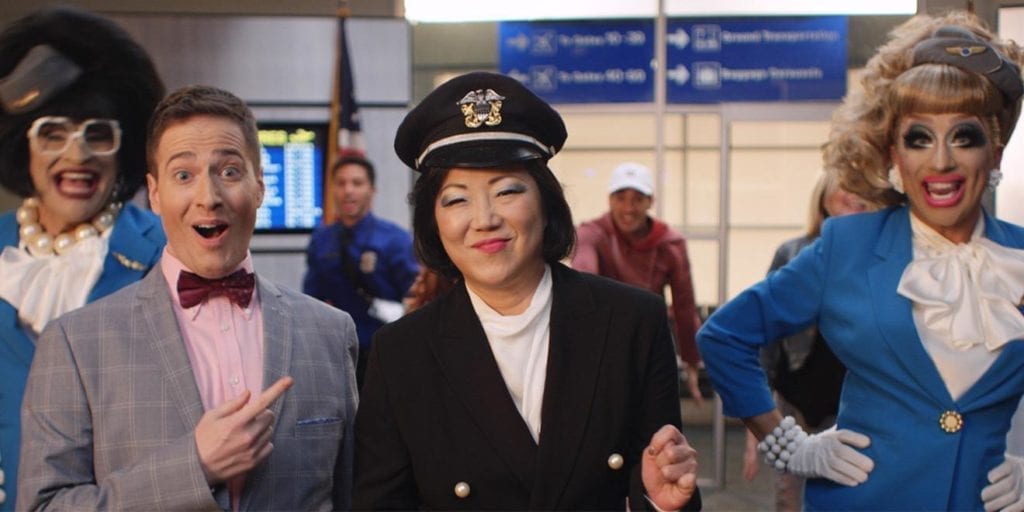 The Orbitz email newsletter and mobile blog notifications are legendary and extremely effective for branding. You will notice that you mostly see the irresistible Orbitz ads on your smartphone and not so much on your desktop, and there are good reasons for this. Orbitz gets considerable mileage from its mobile marketing campaigns because it can push context notifications through its mobile apps. If you booked a flight to Jamaica but did not make a hotel reservation, you will get a notification about lodging options or flight upgrades, but you will not get notifications about vacation packages in Costa Rica until after you complete the return leg of your round-trip flight.
In the end, e-commerce entrepreneurs should not believe that developing a smartphone app will be the beginning and the end of their m-commerce journey. A solid business plan with a strong marketing angle should be drafted and executed in this regard. You have to keep in mind that if you are not marketing your mobile apps, your competitors are, and they may be using some of the strategies that Amazon, Domino's and Orbitz have previously used.
One last thing to keep in mind about m-commerce is the ongoing debate about native apps versus progressive web apps. Whichever one you choose, you will have to adjust your marketing copy. If your products or services are on the higher end of the consumer spectrum, you may want to go with an elaborate native app that features lots of bells and whistles, and it will be up to you to remind your prospective app users that you are delivering an experience. If your customers are more likely to use low-end smartphones with limited memory and processing power, you will want to underscore the lightness and efficiency of your progressive web app.