TIP #1:
"Follow influencers movements and pitch a similar contribution to the same websites they appear on, here is a cool hack to find sites your influencers have been mentioned on using one of my favorite tools from ahrefs.com"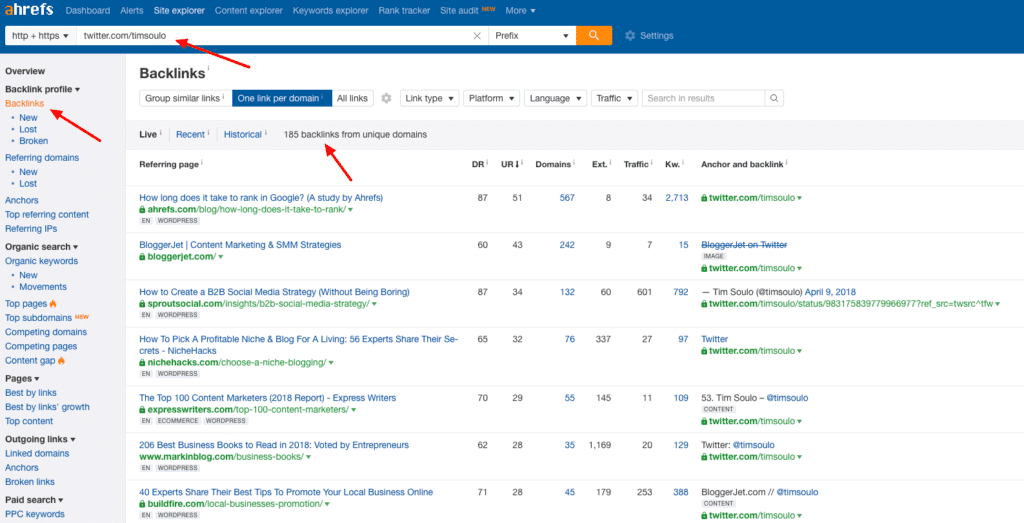 -Paul Granger at Website Promoter.
 TIP #2:
"Focus on your existing content and keep it up-to-date if it still performs well. We tend to create new content but we forget that evergreen content can lead to even better results for SEO, promotion, lead generation.

A look at your best performing posts of 2018 can help you adjust your content marketing strategy for 2019. Find the types of content that work better for your audience and focus on improving them even more this year."
-Tereza Litsa, Social Media Manager at Lightful (and content marketer for years )
TIP #3:
"Ask for referrals – You'd be surprised to know that about 91% of customers are open to giving referrals, but just 11% of businesses actively seek referrals.

Converting referrals is also so much easier because you're already connected to the decision-maker."
– Will Cannon, Founder & CEO at UpLead.com
Also Read:Email Marketing Subject Lines – Why They Can Make or Break Your Email Marketing Campaign (And What to Do About It)
TIP #4:
For me, 2019 is going to mean focusing even more on partnerships to get our brands out there.

I feel strongly that too many marketers ignore the fact that by teaming up with other marketers, we can get our messages out to far larger groups. This is why influencer marketing has become so popular – but it's not only about finding well-known bloggers and social media users.

The process is simple: find other businesses whose customers look like yours. They don't have to be in your industry – you just have to target the same kinds of people.

Next, figure out what you can offer them (this is vital), and then what you'd like in return.

Most often, we're looking for other businesses to help promote our content. So what can you do for them, that encourages them to do this for you?

It takes negotiation and networking, but every marketer is in the same boat – we need to reach new leads. So why not work together?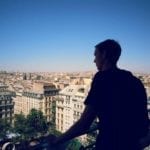 -Patrick Whatman Content & communications at Spendesk and Mention.
TIP #5:
"Don't be afraid to invest in channels that don't seem directly scalable or immediately ROI positive for your marketing department.

For instance, we started a podcast / video show with the goal of developing relationships with other SaaS entrepreneurs and growth marketers.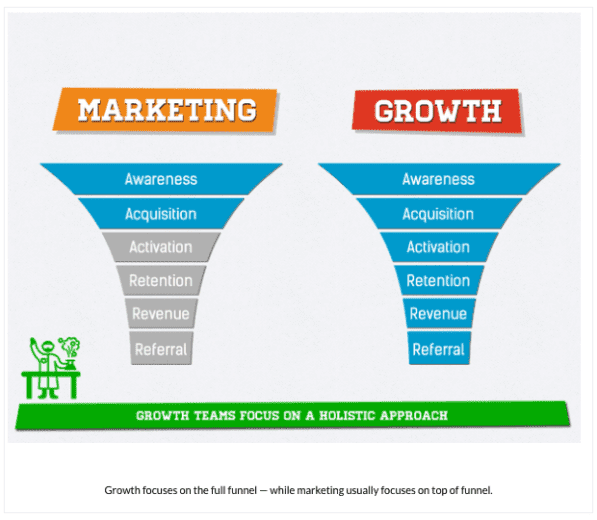 On first glance, we were skeptical of the idea — it came out of our Hackathon and it was something that we really didn't know how to integrate into our priorities. Plus, we knew it'd be a significant time commitment.

Yet we were still drawn to the idea of the podcast as a way to produce content in a new medium and as a way start providing actionable tips for other growth marketers.

Even though we've yet to launch the show, it's already a success for us. We've developed direct and deep relationships with the guest on our show, some of them have signed up as customers, and we're confident we'll have marketing partnerships with many of their brands for years to come.

The greatest takeaway here is that to grow 10x, it sometimes takes a step back and an acceptance of an idea that might seem crazy at first glance."
-Ben Johnson, Head of Content @ Proof.
TIP #6:
Marketers should be leveraging content marketing even more in 2019.

The best tips for great content marketing may seem cliche. Have a high-level strategy to hit on top of the funnel keywords that are relevant to your overall product.

Then create the best content possible, with the reader in mind. Make them a quality resource answering a question people are searching.

From there, don't let your content go unseen.

Promote your new best pieces to other bloggers and journalists to earn mentions of your piece. Backlinks are still the #1 organic rank indicator to Google.
-Levi Olmstead, G2 Crowd
TIP #7:
My tip for marketers in 2019 is to create relevant content for relevant audience. And when I say content I mean text, audio, video, photo and target relevant audience using paid ads. It's the long term work that will pay it lately.

Even if we talk about content for social media, articles for blog post or videos on YouTube, if your audience's attention is on that platform, you have to understand that they will need your content to answer their questions, to give them valuable information and to connect with your brand.

Everything we see on the internet is based on content, and the best content is based on user intent.

-Robert Katai, Content Marketing Manager for Bannersnack.
Also Read:How to Combine Email and Content Marketing for Increased Success
TIP #8:
Marketing in 2019 is all about "what makes us different from others." To answer this question, tell a unique story of your brand to the world.

Yes, you've got it right:

Brand storytelling is a core marketing technique to build a connection with the audience, get a positive emotional response from them, make them resonate with your brand, and get the desired decision-making from them.

Concentrate on marketing and communication methods that will distinguish your brand from competitors. Forget about your product: branding is about missions, values, and big ideas. Tell your brand story via three channels: visual (logo, website design, brand colors, etc.), verbal (slogan, brand tone of voice), and PUEX (product usage experience).

2019 in marketing is not about immediate results. It's about personalization, emotions, and building long-term relationships with customers. Show them what's in your business, beyond marketing.
-Lesley Vos, Content Writer at Bid 4 Papers
TIP #9:
Internet marketing is a huge field with dozens of aspects, there's PPC, content marketing, social marketing, etc. within each of those aspects, there's another dozen niches. PPC has Facebook, Google, Twitter and others.

In 2019, we'll see people focusing on what works for them instead of being a jack of all trades.

With that being said, my number one internet marketing tip. Don't do it because it worked for someone else.

We see case studies all the time that talk about how they got 130,000,000 impressions from Facebook from a boosted post so you want to start boosting your posts.

It doesn't work like that. Start with small experiments to test your hypothesis. Kill your losers without remorse and scale the winners until they don't work anymore.

No matter which aspect of internet marketing you choose to focus on, this approach works.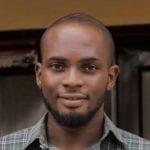 -Daniel Ndukwu, Founder of KyLeads.
TIP #10:
Social media's role in building your customers' experiences is just going to become more important in 2019.

So buckle up and get ready to adopt every new platform/feature added to the social armory (IGTV is just the beginning) – because that's where your customers will be.

A brand which successfully manages to make its users/customers feel 'involved', would be the brand which stays afloat and happy in 2019.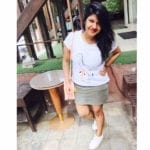 -Manvi Agarwal, Marketing Strategist at SocialPilot.
TIP #11:
My best marketing tip for 2019 would be to focus on content repurposing and republishing.

Repurposing is turning the content into another format. So if you have a terrific blog post that is bring you tons of leads, you can convert into a video and publish it on Youtube. There is a reasonable chance that it will work there as well and bring you more leads.

Republishing as the name suggests is publishing your content on another site. Once you make a piece of content, you should republish it on Linkedin Pulse and medium. Both of these platforms can bring in a lot of new readers with little effort.

If the post is especially good, medium will email it to people who are interested in that topic and you will end up getting more views than you ever would on your own blog.

A little to hack to get the people on these platforms back to your own site is to republish just 75% of the content there and at the end add that one can find the remaining tips and insights on your blog post or you can publish the whole article and then link to an optin bribe to convert those readers into email subscribers.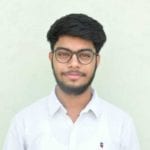 -Shaurya Jain founder Attention Always Marketing.
TIP #12:
Performance marketing is becoming a highly effective, scalable, and ROI-positive form of marketing that will continue to grow in 2019.

In fact, the performance marketing industry is experiencing a 10 percent compound annual growth rate. If you're not putting your brand out there with affiliate marketing , CPA networks, or native advertising, you may be leaving cash on the table.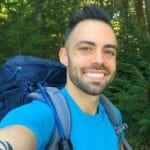 TIP #13:
The best way to boost your digital presence is to build a community of fellow marketers who genuinely promote each other's content.

Look for potential business partners who:

Market to the same audience
Aren't a competitor
Use similar channels to promote their content

Create an invite-only online community with these partners to systematically promote each other's content, co-create content and build long-term relationships.

This is exactly what we are doing at Survey Anyplace with our B2B Bloggers Boost Group on Facebook.
-Stefan Debois, Founder & CEO, Survey Anyplace.
TIP #14:
"When writing blog articles, concentrate on creating the best pieces around certain topics. Quality instead of quantity.

How can you achieve that?

1. Check out your (keyword) competitors and evaluate their content.

What have they written about? Are you able to identify patterns? Have they missed anything?

2. Use a SEO tool such as Ahrefs or SEMRush to make sure that you're covering the right keywords. Analyze your (keyword) competitors and check the keywords they're ranking for. Create a comprehensive list of all suitable keywords you want to rank for. This will be the basis for the outline of your article. By doing keyword research first, you'll make sure to cover the most important keywords.

3. Create the outline for your article based on your keyword research. That means that you need to place the keywords of your list in a suitable order. For example, let's say your keywords are: types of dogs, what are dogs, bulldog, beagle. A suitable structure might be:

What are dogs? 2. Types of dogs 2.1 bulldog 2.2 beagle

4. Find a way to create the best article out there (based on the outline you created before). That could mean that you aggregate a lot of content and/or provide a new perspective on a certain topic. Incorporate visuals and videos while keeping the search intent in mind. What does the reader want to get from your article? If he or she is searching for a "eBook template", you should not only provide basic tips on how to write an eBook but offer an easy-to-use template as well.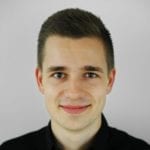 Also Read:Turning into a Compelling Copywriter – Our 7 Principals
TIP #15:
Google is paying close attention to the reputation of websites and content authorship. So if you have a blog, seek out industry experts to write niche content rather than winging it or hiring freelancers without topical experience.

This is crucial for YMYL industries, but it's generally a marketing best practice.
Jonas Sickler, Marketing Director and reputation management guru for ReputationManagement.com
TIP #16:
My #1 tip would be to focus on building a SEO reputation by strategically structuring your content around clusters. Competition is making it increasingly difficult for your content to rank in Google.

One of the few ploys smaller players can follow to outrank websites with a huge domain authority, is to carve out an area of expertise in a way that Google can recognize.

Content clusters are the way to do this. It's a strategy that still rather few businesses exploit. This research by HubSpot dives deeper into it: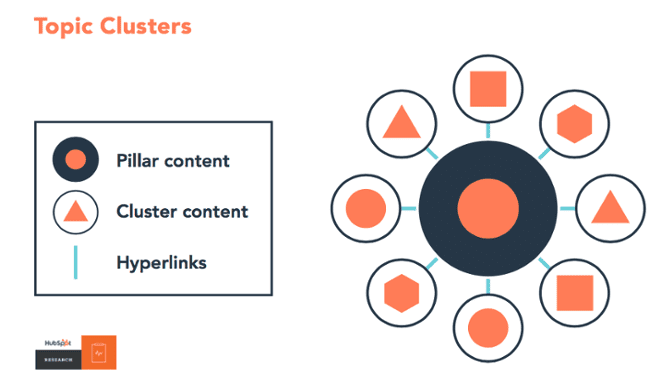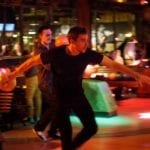 -Pascal van Opzeeland, CMO, Userlike
TIP #17:
Optimize For Voice Search

When Google introduced its 'mobile-first' approach, many websites that did not catch on with the trends lost its influence and rankings.

Today with the ever-increasing use of mobile assistants, many prominent companies and websites have already started optimizing their content for 'voice search'. Over 71% of people between the ages of 18 to 29 use the voice search more often than the text search. Therefore it becomes evident that in the same way as mobile search has taken over 50% of total searches, the trend is towards voice search taking up the lion share of searches.

It makes sense to start paying more attention to Voice Search SEO (in the turn of 2018 to outperform your competitors.

The major principles of Voice Search Optimization are:

Long, informative and well-structured content
Extensive use of question-based long-tail keywords
Increasing domain authority through natural link building activities
-Kate Florrick at MIROMIND