A month can seem like an eternity when you're waiting for something. In my experience, the best way to pass that time is to research and plan so that I'm ready to fully maximize whatever it is I'm waiting for—in this case, INBOUND 2015.
Which is why I recently started studying the four-day event's agenda. Did you know there are more than 270 speakers and 170 educational breakout sessions this year? Suddenly that month doesn't seem like such a long time, given all the scheduling and organization you need to do, right?
What You Need to Know
WHEN: September 8-11, 2015
WHERE: the Boston Convention & Exhibition Center (BCEC) in Boston, MA
WHATS HAPPENING: In addition to daily keynotes and breakout sessions, Wednesday and Thursday will conclude with happy hour networking events. Thursday night entertainment will be provided at INBOUND Rocks, the biggest evening event of the week featuring live music and a presentation from actress and comedian Amy Schumer.
See Relevance Contributors Live
We'll get to the remarkable list of keynote speakers in a second. First, check out the following five Relevance contributors who will be live on stage at INBOUND. Here's what to expect:
Jason Falls
There is No Fresh Broccoli: A No-nonsense Blueprint for Digital Marketing Success (Thursday, September 10, 12:45 p.m.)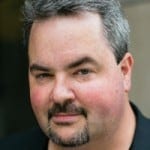 How do I drive more engagement? How do I measure ROI? How do I get more Likes? Who should manage all this? How can we check this box and move on to the next item on our list?
We're asking the same questions about digital marketing and social media today that we asked five years ago. But why? This isn't rocket science!
In his trademark "No B.S." style, industry pundit Jason Falls's talk will help you understand the six core competencies and activities everyone needs to be successful at marketing their business or themselves online.
Pam Didner
The Intersection of Global Content Marketing and E-mail Campaigns (Thursday, September 10, 2:30 PM)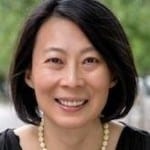 Pam Didner will discuss how content marketing and e-mail marketing work together. She will also share a process on integrating both efforts and scaling them across regions.
Didner's talk will teach you how to:
Identify key elements to integrate both efforts effectively
Develop an internal process by collaborating with relevant stakeholders
Understand the intricacies of global vs. local factors
Gini Dietrich
How to Use Media Relations to Drive SEO (Thursday, September 10, 1:30 p.m.)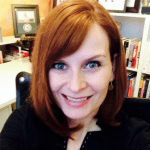 In this session, you will learn:
The three-pronged approach to media relations
How to build awareness and create the valuable link back to your website or blog
How to increase your site's domain authority
How to drive qualified leads from your media relations efforts
How to use content and guest blogging to increase your SEO
What should go in your content map so you always have content ideas
Chad Pollitt
The Anatomy of Tomorrow's Content Promotion Strategy Today (Wednesday, September 9, 1:30 p.m.)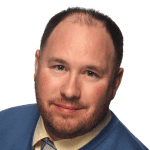 The Internet is a crowded and noisy place for content to stand out in the crowd. And it's only getting worse. No longer can most brands solely rely on organic search and social to drive the content visibility they so desire.
Interest areas of this talk include:
The online content explosion
The broken promises of organic search and social
Content strategy powered by research
The channels, tactics, and tools of content promotion
How Relevance massively expanded its audience
Dan Moyle
Honor Flight: Connecting the Generations (Wednesday, September 9, 12:45 p.m.)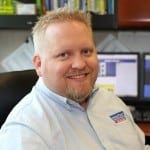 Dan Moyle will discuss his involvement with Honor Flight, a national network that flies WWII veterans to Washington, DC to visit their memorial and other monuments. Honor Flight wants veterans' stories to be remembered just as much as they want their accomplishments honored. Moyle will discuss that generational connection and the Honor Flight story, told with help from a special guest—a WWII veteran who's been on an Honor Flight himself.
The Keynotes
Conferences of this size are designed to appeal to the wants and needs of a variety of people. No matter your role at your organization, it is certain that there will be plenty of breakout sessions designed to help you get better at your job.
What's also great about conferences of this size is that the keynote speakers are meticulously chosen to appeal to such a wide range of marketing professionals. Whether you're a recent college graduate, an INBOUND first-timer or a veteran of the digital marketing trade—you are sure to find these keynote speakers to be entertaining and inspirational.
Let's take a quick look at each of their accomplishments and accolades for a hint about what they might have to share with INBOUND attendees:
Seth Godin
Tuesday, September 8, 6 p.m.
Bestselling author of 17 books with a world-renowned marketing blog
Founder of squidoo.com
Godin's most recent book, "The Icarus Deception," argues that we've been brainwashed by industrial propaganda, and pushes us to stand out, not to fit in
Here's his talk at INBOUND 2013:
Brené Brown
Wednesday, September 9, 8:30 a.m.
Research professor at the University of Houston Graduate College of Social Workstudying vulnerability, courage, worthiness and shame
New York Times bestselling author
Her 2010 TEDx Houston talk, "The Power of Vulnerability", is one of the top five most viewed TED talks in the world, with over 14 million viewers
Brian Halligan & Dharmesh Shah
Wednesday, September 9, 2:45 p.m.
Brian Halligan
CEO & Co-Founder of HubSpot
Senior Lecturer at MIT where he teaches Entrepreneurial Product Development and Marketing
Has authored several books, including Inbound Marketing: Get Found Using Google, Social Media, and Blogs, which is in its seventh printing, has sold more than 50,000 copies, has been translated into nine languages, and peaked at #17 overall on the Amazon bestseller list
Dharmesh Shah
Co-founder and CTO of HubSpot
Co-authored Inbound Marketing: Get Found Using Google, Social Media, and Blogs
Contributing member of OnStartups.com, a popular startup blog with over 350,000 users
Active member of the Boston area entrepreneurial community & an angel investor in over 40 startups
Frequent speaker on the topic of startups and inbound marketing
Aziz Ansari
Thursday, September 9, 8:30 a.m.
Standup comedian (including special features on Netflix)
A regular TV acting gig on Parks and Recreation as Tom Haverford
Roles in several full-length films
Voice-over work in the animation world
Recently new to the list: author
Daniel Pink
Friday September 11, 8:30 a.m.
New York Times bestselling author
Host of "Crowd Control," a National Geographic television show focusing on technology and behavioral science
Contributing author at The New York Times, Harvard Business Review, The Sunday Telegraph, Fast Company and Wired
Has provided analysis of business trends on CNN, CNBC, ABC, NPR and other networks in the U.S. and abroad
Spotlight Speakers
INBOUND's Spotlight series gives attendees the opportunity to hear unique stories of success from influential leaders and innovators. Don't miss your chance to get up close and personal with the following Spotlight speakers:
Jon Ronson
Wednesday, September 9, 11:45 a.m.
Author & journalist
Regular contributor to the BBC and NPR
Author of seven books, including his bestselling "The Men Who Stare at Goats"
Fascinated by madness, strange behavior and the human mind, Ronson has spent his life exploring mysterious events and meeting extraordinary people—and his work reflects such specific and captivating interests
Marc Maron
Thursday, September 10, 11:45 a.m.
Standup comedian
Has appeared on HBO, Letterman, Leno, Craig Ferguson, Late Night with Jimmy Fallon, Jimmy Kimmel Live, Real Time with Bill Maher, John Oliver's New York Stand-Up, and two Comedy Central Presents specials.
Podcaster (his WTF with Marc Maron averages 4 million downloads each month and regularly tops the iTunes charts)
Appeared on TIME Magazine's 100 short list of the Most Influential People in 2012
Sophia Amoruso
Thursday, September 10, 2:30 p.m.
Founder and owner of Nasty Gal, the fastest-growing online retailer in the country
Recently named by Forbes as "Fashion's New Phenom"
Author of #GIRLBOSS, a sassy and irreverent look into how Amoruso organically grew her business from the ground up
Jonah Peretti
Friday September 11, 11:45 a.m.
Co-founder and CEO of BuzzFeed; co-founder of The Huffington Post
Named "the poster boy of guerilla media" by AlterNet and one of the "New Faces of Social Media" by Fast Company
Has been covered by Time, The Economist, Fortune, and BusinessInsider and has appeared as a guest on The Today Show, Good Morning America and CNN
INBOUND Rookie?
Don't fret; you're not alone. This Newbies Guide to INBOUND gives you an idea of what to expect and how to make your experience comfortable, both mentally and physically.
Perhaps more unnerving for INBOUND first-timers is the networking aspect, especially at such a large event. Hannah Eisenberg penned an excellent guide to networking at INBOUND that any introvert (or ambivert) will surely find helpful and reassuring.
Have your own tips or advice for INBOUND? Share your knowledge in the comments.