Leveraging Local Content Marketing for a Franchise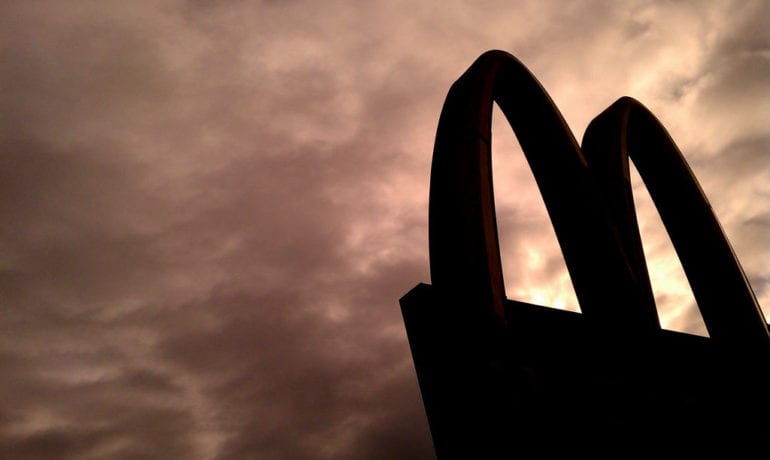 Did you know that one out of every 12 businesses in the United States is a franchise? Even with the support of the franchisor, you can't just assume that brand recognition will award you the customer base you need. Whether a business is independently owned or part of a larger corporate conglomerate, there's fierce competition to contend with, especially at the local level.
Combining Franchisor & Franchisee Efforts
As a franchisee, you've bought into a larger brand name, and in exchange for great brand recognition and high ROI, you need to adhere to fairly stringent branding standards. But that doesn't mean franchisees are exempt from content marketing. If anything, franchisees should tune into the tools and tactics for content marketing, especially in collaboration with the franchise's marketing team.
Unfortunately, more than half of franchisees feel dissatisfied with the marketing support they receive from the franchisor. Franchisors need to kick off marketing efforts by doing their part, and organization is at the core of managing any campaign. Franchisors, set a plan in advance about who will write, promote and optimize content, and make sure you provide plenty of support to franchisees.
If your company is large, create a master sheet to track content belonging to each branch. Each franchisee should have access to the document so that they can post updates and ask questions about potential marketing tactics. This type of system will empower franchisees to execute a marketing campaign, but with approval from the franchisor before going forward.
Tools for Creating a Content Marketing Campaign
Franchisees, you're not off the hook. While the company's overarching mission is carried out at the franchisor level, franchisees still need to keep tabs on local marketing efforts. Here are some of the best tools available for creating an effective marketing campaign at the local level.
Social Media
Social media is a powerful content creation and promotion tool, but because social media posts spread quickly, it's important to exercise caution. Franchisors should have social media experts at the national branch level to ensure the brand is well represented and that standards are protected.
It's up to the franchisor to decide on and enforce a social media content policy. If you want to save time and effort and empower franchisees, allow them to freely post their own updates and reply to fans. You may want to approve content before it goes live, however.
The franchisee is responsible for maximizing local audience exposure by promoting social media posts. They should allocate local advertising dollars to this expense.
[xyz-ihs snippet="Agency-Link"]
Localized Website
If the franchisee lacks an individual website, it's time to make one – and tailor it to the needs of the local market. For example, if one branch is in a rural area and another is in the middle of a big city, the needs of each audience are different, and content needs to be targeted in a different way.
There's one exception to this rule. If you have multiple locations within one small region, you don't need an individual site for each branch. Use your discretion. If each franchise has its own site, more content will need to be produced, but the content strategy will likely be the same for all locations.
This is a great opportunity for collaboration between the franchisor and franchisee. Instead of creating unique domains for each location, it's perfectly reasonable to set up a subdomain of the main corporate site. Franchise owners should be in charge of managing the content for individual sites, while franchisors need to have an SEO team to back them up with updated keyword research and company-wide data analysis.
Business Directories
Business directories like Google Places, FourSquare, Yahoo! and Yelp should all figure into a local marketing strategy. People tend to search these directories when looking for nearby products and services, so this is one of the best ways to be seen at the local level.
Franchisees should be responsible for getting registered with these free directories. This will also create inbound links from local branch profiles, which also improves search engine rankings for the company at large.
Becoming a franchise owner can be a great opportunity for risk-averse people with an entrepreneurial spirit. It gives you a proven business model and framework to start operating almost immediately, while also affording you the freedom and flexibility to run your own business. By following the advice laid out here, your marketing team will make the best use of the resources provided by the franchisor, while also harnessing the power of content marketing.
[xyz-ihs snippet="Hubspot-CTA-Leaderboard"]