Martin Sorrell Steps Down as CEO of WPP Amid Misconduct Allegations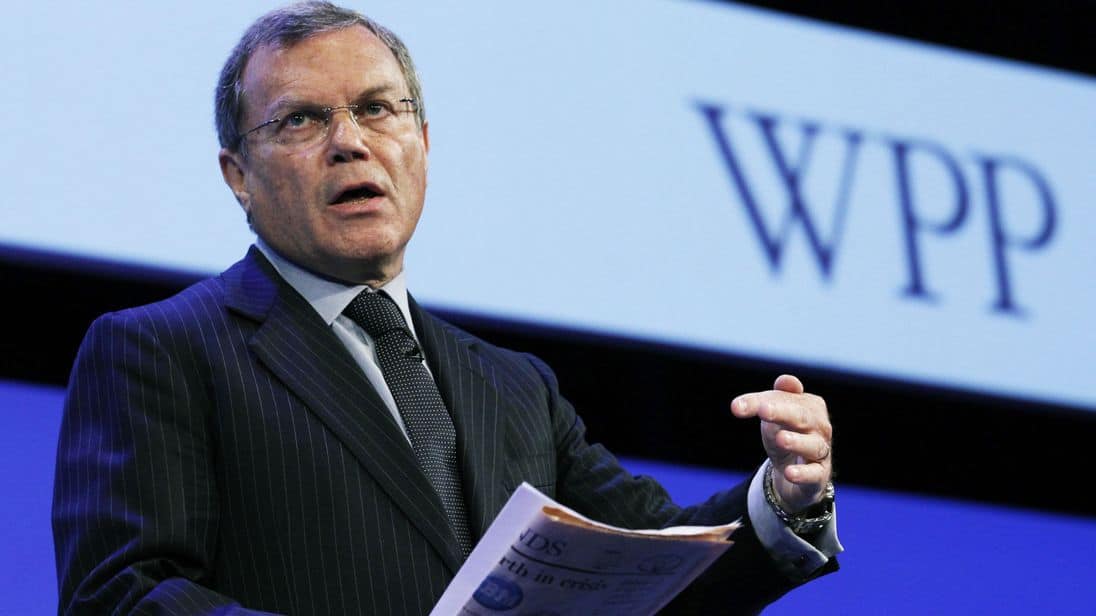 Ad King Martin Sorrell Leaves Company He Founded
Sir Martin Sorrell stepped down suddenly as CEO of the world's largest ad agency WPP over the weekend. Sorrell founded the billion dollar ad agency and had been its Chief Executive for 33 years. Roberto Quarta, Chairman of WPP, will become Executive Chairman until a new CEO is appointed.
Sorrell's resignation comes shortly after the launch of an investigation into allegations of misuse of company assets. Even though WPP ended the investigation after no evidence of material wrongdoing was found, Sorrell issued a statement saying that it was in the best interest of the company's clients, shareholders, and stakeholders to resign.
In a press release issued by WPP, Sorrell stated,
"Obviously I am sad to leave WPP after 33 years. It has been a passion, focus and source of energy for so long. However, I believe it is in the best interests of the business if I step down now. I leave the Company in very good hands, as the Board knows. Mark and Andrew and the management team at all levels have the knowledge and abilities to take WPP to even greater heights and capitalise on the geographic and functional opportunities. I will particularly miss the daily interactions with everyone across the world and want to thank them and their families for all they have done, and will do, for WPP."
According to the New York Times, Sorrell had called the investigation, "a current disruption that's putting unnecessary pressure on the company."
The ad giant stated that Sir Martin Sorrell's exit will be treated as a retirement, per the company's Director Compensation Policy. The company has not provided any further information into what investigative findings led to Sorrell's resignation.
Sorrell's Shaky Legacy
Sorrell's WPP story began with an improbable business gamble. In 1985, the unreserved dignitary invested in part of a British shopping basket company called Wire and Plastic Products. This unlikely bet turned into prosperity for Sorrell. He managed to turn the basket manufacturer into a formidable global advertising giant and cemented himself as an advertising superstar.
This investment and subsequent takeover led to the creation of WPP, now worth about $31 billion. Sorrell's meteoric rise to the top of the ad food chain hasn't been without criticism. His lavish pay packages have been scrutinized for years and in 2006, WPP was caught in the middle of two major court cases involving corruption allegations associated with an Italian subsidiary and a contract dispute with the US magazine OK!
Despite these criticisms, Sorrell had continued to be a rockstar in the ad world and maintained his status as a notable figure in various advertising social circuits. In 2001, he was knighted by Queen Elizabeth in the 2000 New Year Honours and in 2007, he was award the Harvard Business School's Alumni Achievement Award.
According to the New York Times, WPP has paid Mr. Sorrell £210 million since 2012, making him the highest paid chief executive listed on the FTSE. Despite his successes, Sorrell's role as a top industry thought leader and his reputation as an iron-fisted ad boss will certainly be viewed through a different lens in the wake of these allegations. 
Future of WPP
Sorrell's departure from WPP will undoubtedly shake up the structure of the company and will have a major impact on the ad world as a whole. According to The Guardian, Sorrell's resignation resulted in a 7% slide in the group's share price on Monday and over the weekend, it was reported that WPP could be broken up into several, smaller entities.
According to CampaignLive, Accenture could be a credible buyer for WPP if it decides to break up. Accenture has been on an acquisition spree as of late. If they do become a buyer for WPP, the management consulting company will become even more formidable than they already are.
The chances of a breakup are still relatively unlikely, but the possibility of one represents the struggles traditional ad holding groups have encountered in their quest to stay relevant.
WPP has not given any details into why Sorrell was being investigated and what their findings suggested but the ad boss' resignation is suggestive of stormy behind the scenes going-ons.
Do you think WPP will recover from the loss of Sorrell or will the ad giant be broken up? Continue the conversation in the comments.