REI's Ingenious Black Friday #OptOutside Ploy (and What You Can Take Away From It)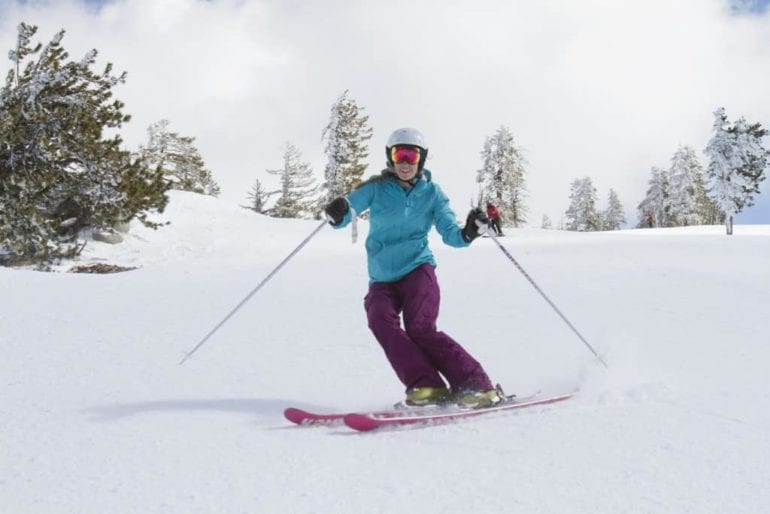 This year REI is doing something different that's never been done before. Instead of pushing consumerism by joining thousands in the massive "shop 'til you drop" day, REI has decided to instead close all 143 of their stores, in a push to #optoutside.
My question is, was this new campaign really out of the goodness of their hearts, in an effort to end the twisted consumerism mindset that floats around Black Friday? Or was this an ingenious marketing campaign in an effort to increase exposure to their own brand? Either way, it shows that REI is innovative, creative and maybe even an evil (or angelic) genius.
At the very least, I will find myself shredding the slopes this Black Friday instead of getting trampled by crazed, gift-buying moms. And will I hashtag #optoutside and support REI's campaign while I'm there? Absolutely. Do I think it could just be a marketing tactic? Most likely. (I tip my hat to you, REI.)
Here are four things that we, as marketers, can take away from REI's #OptOutside campaign:
1. They Set Themselves Apart
Literally. They are the only store to ever do this. Black Friday is usually the one day of the year that stores can actually increase their overall prices, then "mark them down" as if the consumer is getting a scamming deal. When, in fact, it is just that: a scam. REI was genius to opt out of this day of sales because
It's all over the news—the fact that they are doing something different is getting them more exposure than any discounted item could have—and
They're the first to start this new 'trend,' which unquestionably puts them ahead of the pack.
Takeaway: Being different is a better marketing strategy than following the trend.  The more extreme the difference is, the better.
2. The Hashtag
Not only is REI doing something different than everyone else, they're also starting a movement. Instead of persuading consumers to make massive purchases, they've encouraged everyone to ditch the stores and go do something outside.
This is genius, and might I add free, marketing for them. Everyone who hashtags #optoutside is increasing exposure to REI. I can guarantee that REI will see a greater increase of revenues from this hashtag than they ever could have gotten from Black Friday-packed stores.
Takeaway: Hashtags are one of the cheapest and easiest ways to market your business. However, instead of loading 20+ hashtags to your content, try instead to implement one hashtag. Can an outsider infer the underlying message from your hashtag, or is it just a silly acronym? If you can strike a nerve and follow it up with a meaningful message, you can do more than just sell goods; you can spark an entire movement.
3. Promotion Across All Channels
With hashtag marketing comes promotion across all social media channels. Hashtags are no longer monogamous to Twitter and have been adopted and are widely used across almost every social media channel. REI is getting free marketing from its adoring fans via Twitter, Facebook and Instagram, all due to the hashtag—and it's only gaining momentum.
Takeaway: You don't need to hawk a bunch of popular hashtags to get noticed or grow your social engagement. Create your own hashtag that's both original and telling, then promote it on all hashtag-supported platforms. If it's meaningful and you put enough promotional power behind it, it'll gain traction on its own.
4. The Best Kind Of Self Promotion
They're not just marketing, they're self-promoting their company as honest, different and not about consumerism. To put in other words, they're telling their consumers what they want to hear. They are promoting themselves as the company that people want to support, and they're doing it in the right fashion.
REI is creating lots of attention in the exact light they want people to see. Recently, REI has gotten lots of positive attention for practicing sustainable business practices such as using solar power and reducing their carbon footprint. And now they are getting even more attention as a corporation who doesn't promote Black Friday, or for that matter, consumerism – which is exactly the type of business that outdoor enthusiasts love to support.
Takeaway: Although the phrase "any press is good press" might be true in some instances, the #optoutside campaign shows how good press is much more effective for not only adopting new customers, but gaining life-long, loyal customers as well.
We have a lot to learn this holiday season from REI; Not only do they demonstrate excellent marketing tactics, but they're creating a movement. I know that even I this season, will choose to #optoutside. Will you?