I receive a lot of inquiries through my website. I recently received a very special email from ChangHyun Park, who is in 9th grade at Dongtan Global High School in South Korea. It reads: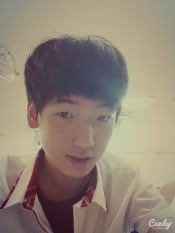 Dear Pam,
I am a student in Dongtan Global High School. My dream is and has been [becoming] a marketer for a long time. Recently, I have read your book and have been deeply impressed and motivated. The reason I emailed you is because I would like to interview you through e-mail to reach my dream. I would be asking eight to ten questions if you would allow me to interview you. I believe that the interview would work out as a great stimulus to achieve my dream. Please reply through my email.
Sincerely,
Park ChangHyun*
A 15-year old high school student whose native language is not English actually read my book and wrote to me. I am deeply impressed. How can I say no to a student whose dream is to become a marketer?
Below are my answers to his questions. If you have additional insight to offer, please comment as an addendum to my answers. I am sure that this aspiring marketer will benefit from your wisdom and experience, too.
*Editor's note: Koreans sign off with their last name first.
---
1. Could you give me a brief introduction of yourself?
As a starting point, feel free to check out my website on Global Content Marketing.
In summary, I worked in various positions (planning, operations, purchasing, marketing) at Intel for 20 years. I left the corporate job last year and published a book, Global Content Marketing. Since then, I have been speaking at conferences, conducting workshops and working on marketing projects. I also started teaching an online grad-school course at West Virginia University.
2. What kind of department major and what kind of certificate or license is required [to hold such positions and roles]?
I don't think what you study will completely relate to what you want to do over the work span of 20 to 30 years. Your major will certainly impact the first job offer that you receive, but it won't dictate what you will do after that. I had a finance and accounting degree when I was in college and graduate school. I ended up in the marketing field trough twists of fate. My husband received a marketing degree, but he has been an IT manager for over 20 years. Who you are, whom you know, your timing and where you are geographically all play a role into what you will do in the future. Don't get too hang up on the department major or certificate.
I have seen various majors joining the marketing field. Computer science majors become mobile app developers and data analysts. English majors become copywriters and freelancer writers. Psychology majors become marketing researchers.
If you are determined enough and willing to do and try new things, you will find your way! I was an accountant when I started. Somehow marketing found me, or I found marketing. There is no one single way to get to marketing or get ahead. You will find the path and the path will find a way to find you.
3. Your book, "Global Content Marketing: How to Create Great Content, Reach More Customers, and Build a Worldwide Marketing Strategy that Works," was selected as one of the Top 10 Marketing books of 2014. Do you think there were any requisites or factors that differentiated your book from others?
My book is really a how-to book. I targeted marketing professionals who are interested in building an internal process to scale their content marketing across regions. Yes, it's a "marketing book," but it has a very specific goal. I don't think there are a lot of how-to books out there on such a specific marketing goal, and I think my book is the first with the title of "Global Content Marketing." That's a differentiator in itself. Don't you think so?
4. I have always thought that marketing is a type of psychological area since it always requires the marketer to think about how the consumer will think and how they will react. What do you think about my opinion? Do you think marketing is a type of physiological area?
I agree with you. Frankly, measuring or studying in psychology can help your marketing acumen and understanding of human behavior. In understanding how people behave and act, you are better suited to shape a company's marketing messaging and efforts to align with the emotional needs of the audience. Behavior drives marketing.
5. During your speech, "The New Rules of Marketing & How You can Use Them to Your Advantage," you stated design as an important part of marketing and defined design as the overall experience you create online and offline. Do you think the ability to design is necessary to accomplish the job Marketer?
I don't think marketers need to be good designers. As a marketer, you don't really need to "design" your company's products or services. However, it's important to have a set of eyes that are keen to see what design works or what doesn't work, especially if you design mobile apps, websites or anything required for customers to interact with you. Knowing how design works (user-interface, for example) comes from years of experience.
Marketers also need to work closely with designers in the future (or now). As a marketer, the important thing is that understand how design will impact your marketing strategy, messaging and executions.
6. Was there a certain project or situation that motivated you in your career as a marketer?
I love seeing well-written copy and well-run marketing campaigns. However, I am not a creative person. I am more a strategist, a coach, and a consultant. Nevertheless, seeing something so well done motivates me to become a better marketer (or a better person).
7. What do you think will happen to the role of a marketer in 20 years (considering the development of technology after 20 years)?
You need to be very good using technology as a marketing tool. You need to know how to "analyze" data. It becomes more critical to see things that people can't see.
8. Will it be necessary for me to start studying about different types and strategies of marketing through books?
I'd actually advise that you read less, do more. Don't take me wrong; you should read. However, I would like emphasizing "doing."
Walk into an agency and ask them if they can hire you as a copy boy with little or no pay for a summer. There's a good chance they'll say no. So what? You have nothing to lose, anyway. There are a lot of agencies (big and small) in South Korea. Knock on their doors and ask.
Start "doing" marketing stuff by promoting yourself through content creation. What about creating a podcast, a short video clip or a blog? You need to do it regularly, though.   Trust me, I know it's a lot of work, but you will learn so much from doing. You will learn how to talk, how to write or how to promote.
Here is an example: you like my book. Why don't you do a short podcast or a video on why this book is useful and what is missing on the book? If you read another book, do the same thing by sharing your thoughts. Then start promoting your content to your friends on your own social media channels. Start with baby steps, but always set the bar a little higher with each new project.
You learn more by "doing."
9. Are there any specific marketing strategies that are becoming a trend other than advertisements?
To name a few:
Mobile marketing (marketing on mobile devices)
Social media marketing
Data-driven marketing (using data to optimize your marketing efforts)
Search marketing (organic search and keyword buy)
Omni-channel marketing
It doesn't matter what kind of marketing it is, the bottom line is to connect your products and services with your customers.
10. Is there any last advice you would like to give to students like me who are dreaming to become a marketer?
Find out what topics you are passionate about and start producing content about that topic. Start promoting yourself. Through these activities, you are researching what you can do better and how you can improve. In turn, you will learn more about that topic and promotion tactics. Through these activities, you will start networking with others. Through these activities, you learn what tools you should use. Through these activities, you will start discovering yourself.
That's how you and I got connected today—through my writing of a book and its subsequent promotion.
---
Thank you, ChangHyun! It means a lot that you read my book. You will do very well in whatever you do. I hope to meet you one day. Best of luck!
If you have further anecdotes or wisdom to share with ChangHyun, please leave a comment and help me in paying it forward to the next generation of global marketers.